Fort Amanda Memorial Park
Introduction
Fort Amanda Memorial Park was built in 1812 by Kentucky troops under Lt. Colonial Robert Pogue. The next spring the fort doubled in size to accommodate Ohio Militia soldiers. The cabins and storage buildings were also added during the reconstruction. It was a major supply depot during the War of 1812 at the time.
Images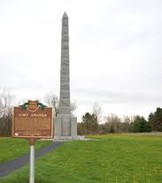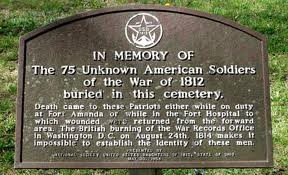 Backstory and Context
Fort Amanda Memorial ParkFort Amanda Memorial Park built in 1812 as a supply depot for the War of 1812. It had a few reconstructions and this added more cabins for soldiers and storage buildings for supplies for the soldiers and war ammunition and supplies. After the war the fort was abandoned and left to be occupied by settlers. Along the Auglaize River there were 75 boats that were used to supply other 60 posts along the 13-mile river.
On the property there is the park, a memorial and a cemetery. The cemetery has 75 graves of unidentified soldiers who were stationed at the post or who died in the Fort hospital and those who were wounded in battle and did not make it.
The monument erected in the park is a fifty-foot pillar that was built in 1915. It was built to remember the fallen soldiers, to mark the place of a historical fort and the soldiers that made it out.
Admission to Fort Amanda Memorial Park is free and is open year round and opens from daylight to dark.
Additional Information