U.S. Army Quartermaster Museum
Introduction
Created in 1957, the Quartermaster Museum preserves the history and heritage of the US Army Quartermaster Corp. The Quartermasters have fed, clothed and equipped the US Army for more than two decades. Its mission is to collect, preserve, exhibit and interpret the history of the Quartermaster Corps from its birth in 1775 to the present. The museums primary exhibit is an extensive collection of period accurate reproduction uniforms. In addition, the museum features frequently rotating exhibits on the history of the Quartermasters.
Images
History and Heritage Collection at the museum.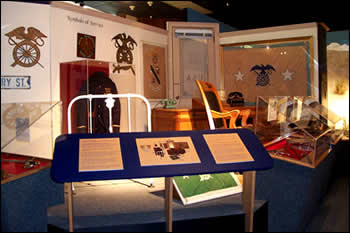 Schwimmwagen that is part of the "Subject to Recall" exhibit at the museum.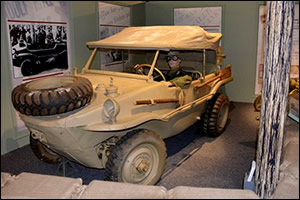 Official insignia of the Quatermaster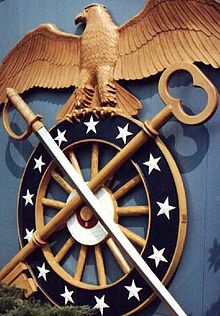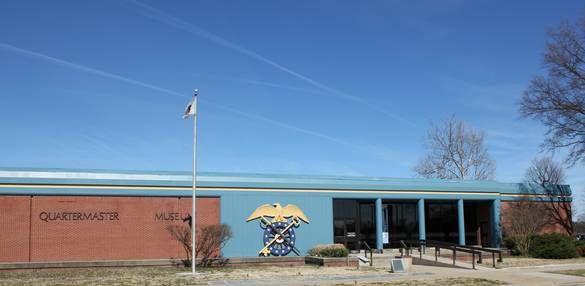 Backstory and Context
The museums history begins in 1953 when the Quartermaster School organized a collection of reproduction period uniforms to use in the school's instruction in the course of uniform fitting. This collection was often referred to as the school's "museum".
The actual museum was officially established in February of 1957. Since then, the museum has grown to house many more exhibits besides the original uniform exhibit. The current exhibits include the History & Heritage Exhibit, McNamara Supply Exhibit, Clothing & Textile Exhibit, Subsistence Exhibit, Mortuary Affairs Exhibit, Petroleum & Water Exhibit, Aerial Delivery & Field Services Exhibit, Past Missions Exhibit, "Supporting Victory" Exhibit, as well as the Fort Lee Exhibit.
The museum also has a temporary exhibit that is called the "Subject to Recall Exhibit". This exhibit was originally located at the Aberdeen Proving Grounds in Maryland and was transferred to Fort Lee in the recent years. This exhibit includes items that have been taken from enemies during World War II and the Vietnam War.
Admission to the museum as well as group tours are free. The museum also has a gift shop for any memento you may want to take home to commemorate your trip to the museum.
Sources
Bob Dart (1992-12-06). "It's Nutty but this Museum Spreads Peanut Lore". The Austin American-Statesman. Retrieved 2016-06-30. Tim O'Gorman (2005). "Treasures of the Quartermaster Museum, 50 Years of Collecting for the Corps". Quartermaster Professional Bulletin. US Army Quartermaster Museum. Archived from the original on June 27, 2007. Retrieved 2016-06-30.
Additional Information