Holloway Hall
Introduction
Holloway Hall is the oldest building at Salisbury University and was the only building on the State Normal School campus until 1955. Construction began in 1923, and the building opened on September 7, 1925 for 105 students. Additions were added to the building in 1928, and finally completed in 1932. Holloway Hall held the cafeteria, dormitories, classrooms, and even a "demonstration school," until the State Normal School expanded in 1955. The building was officially named in 1966 after Dr. William J. Holloway, the first president of the school. Until then, it was simply known as the "main building." It currently serves as Salisbury University's administrative office building.
Images
Front of Holloway Hall with Tulips, 2009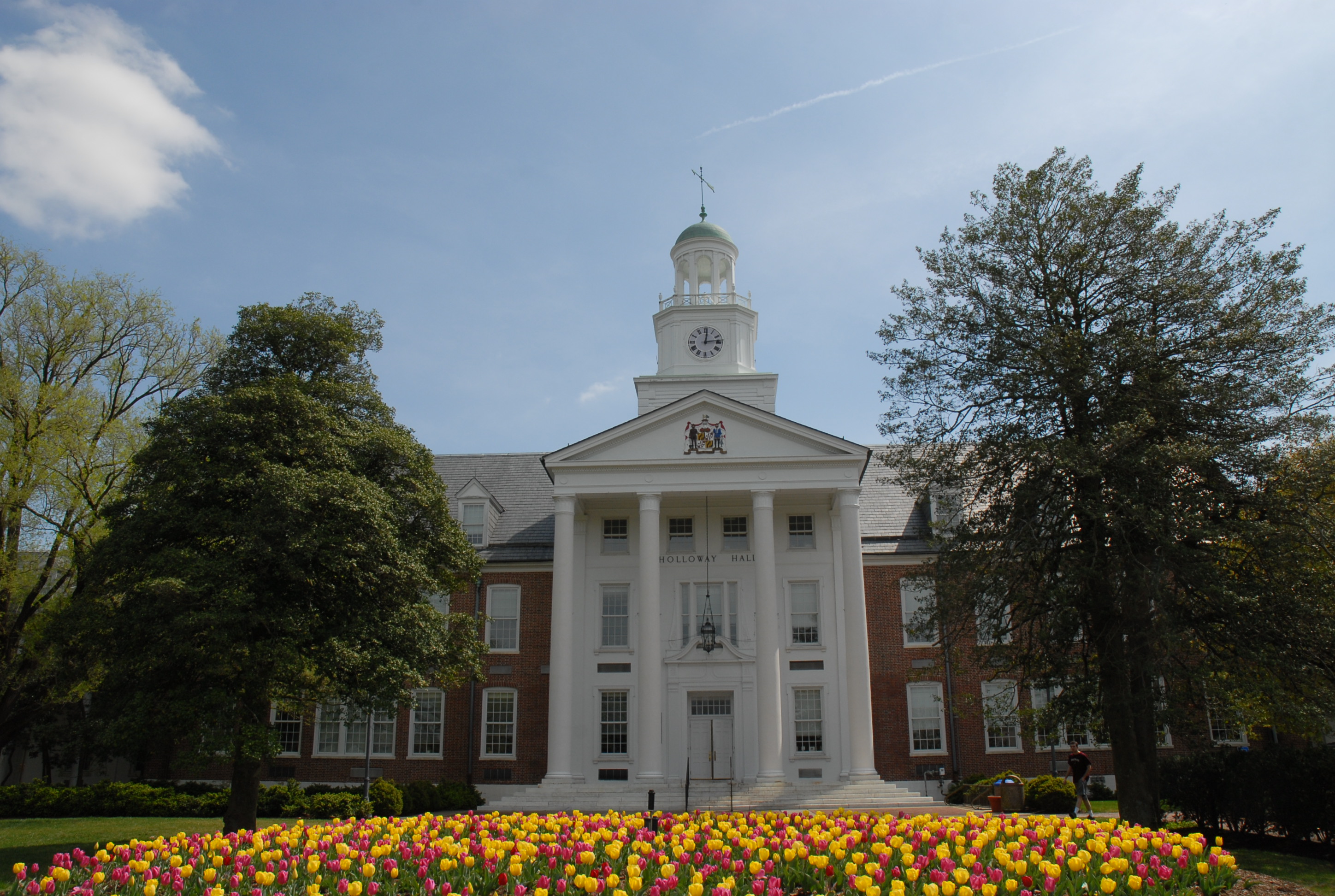 Holloway Hall with Learn, Live, Lead banners, 2009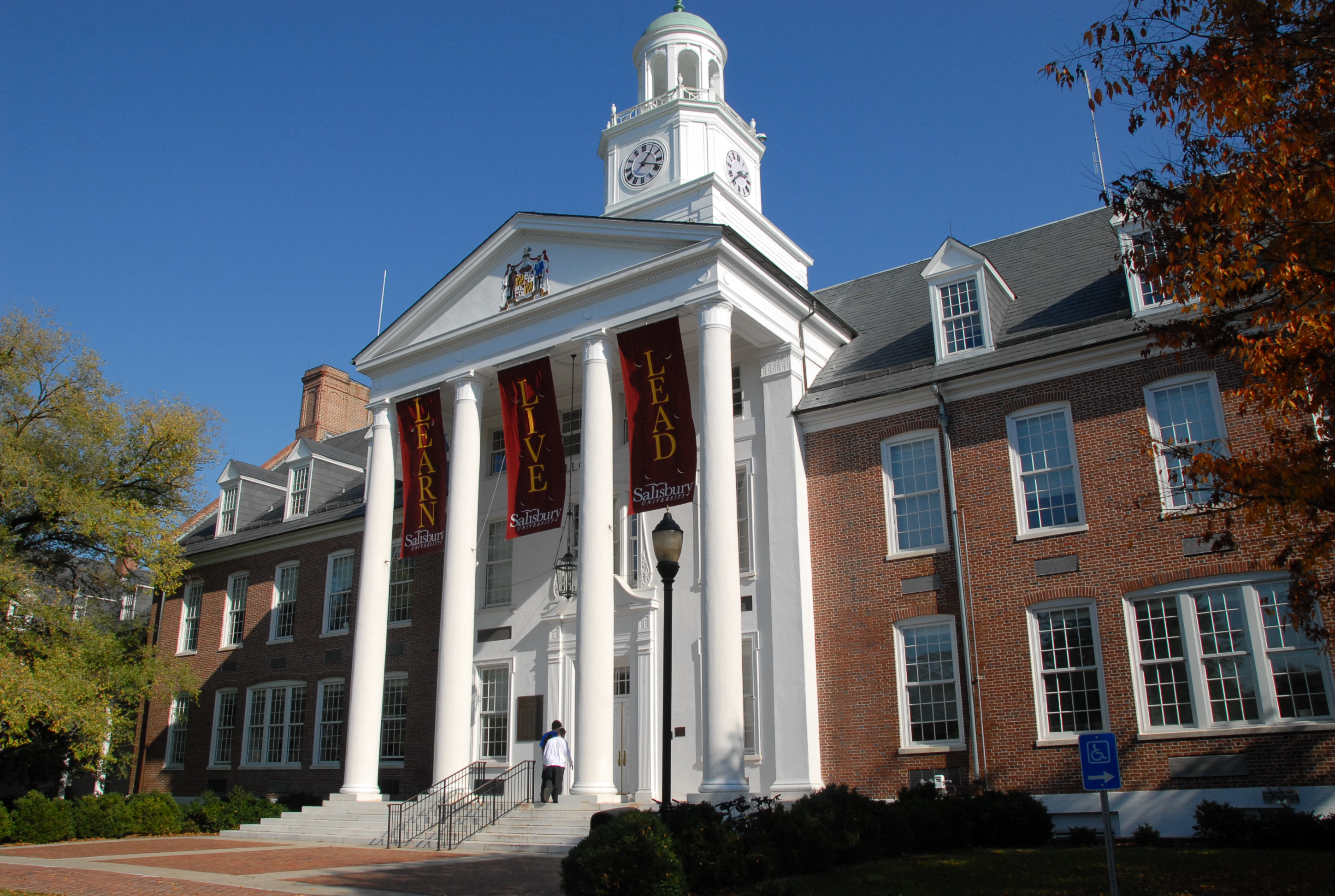 Back entrance to Holloway Hall, 2009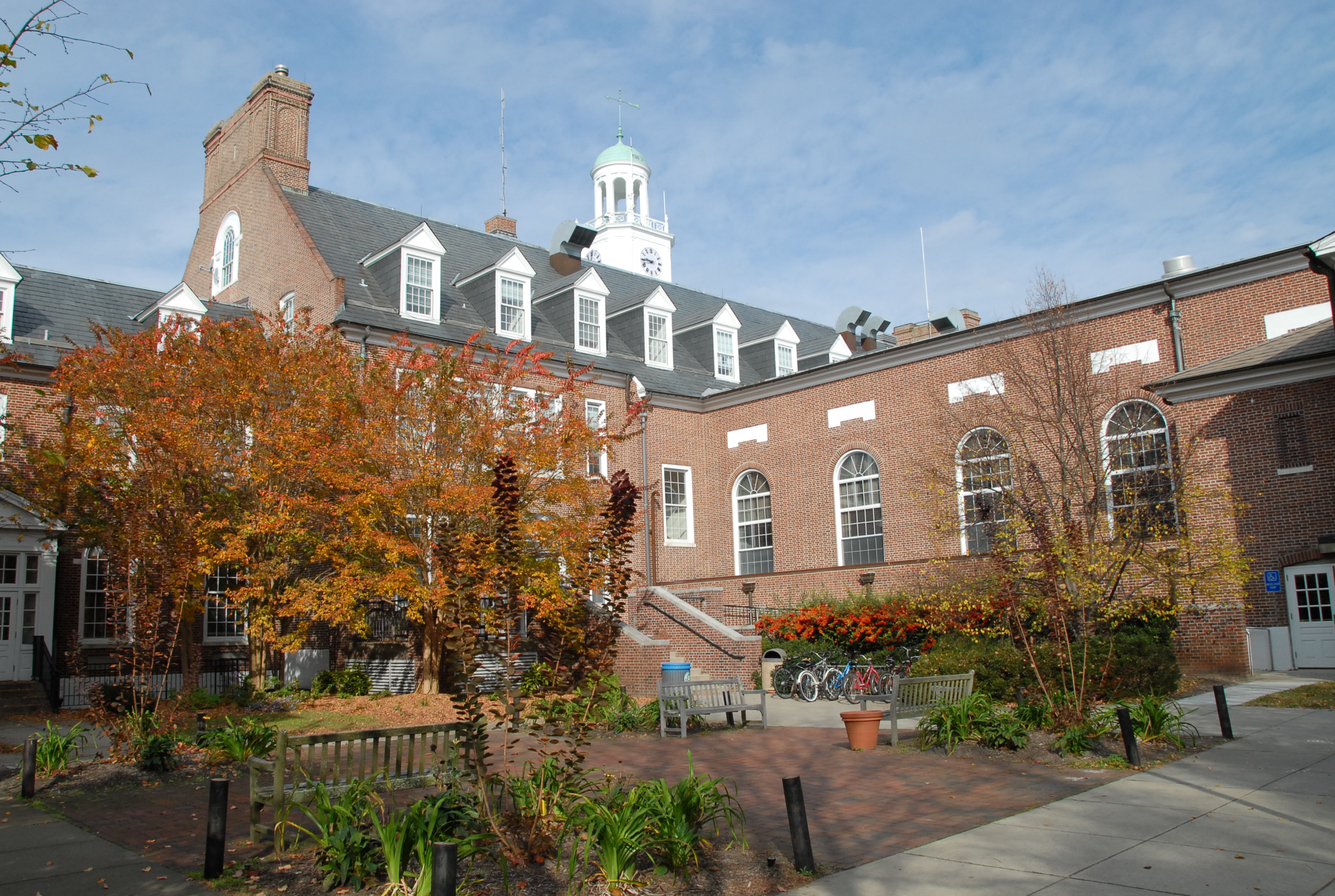 Fountain and garden behind Holloway Hall, 2009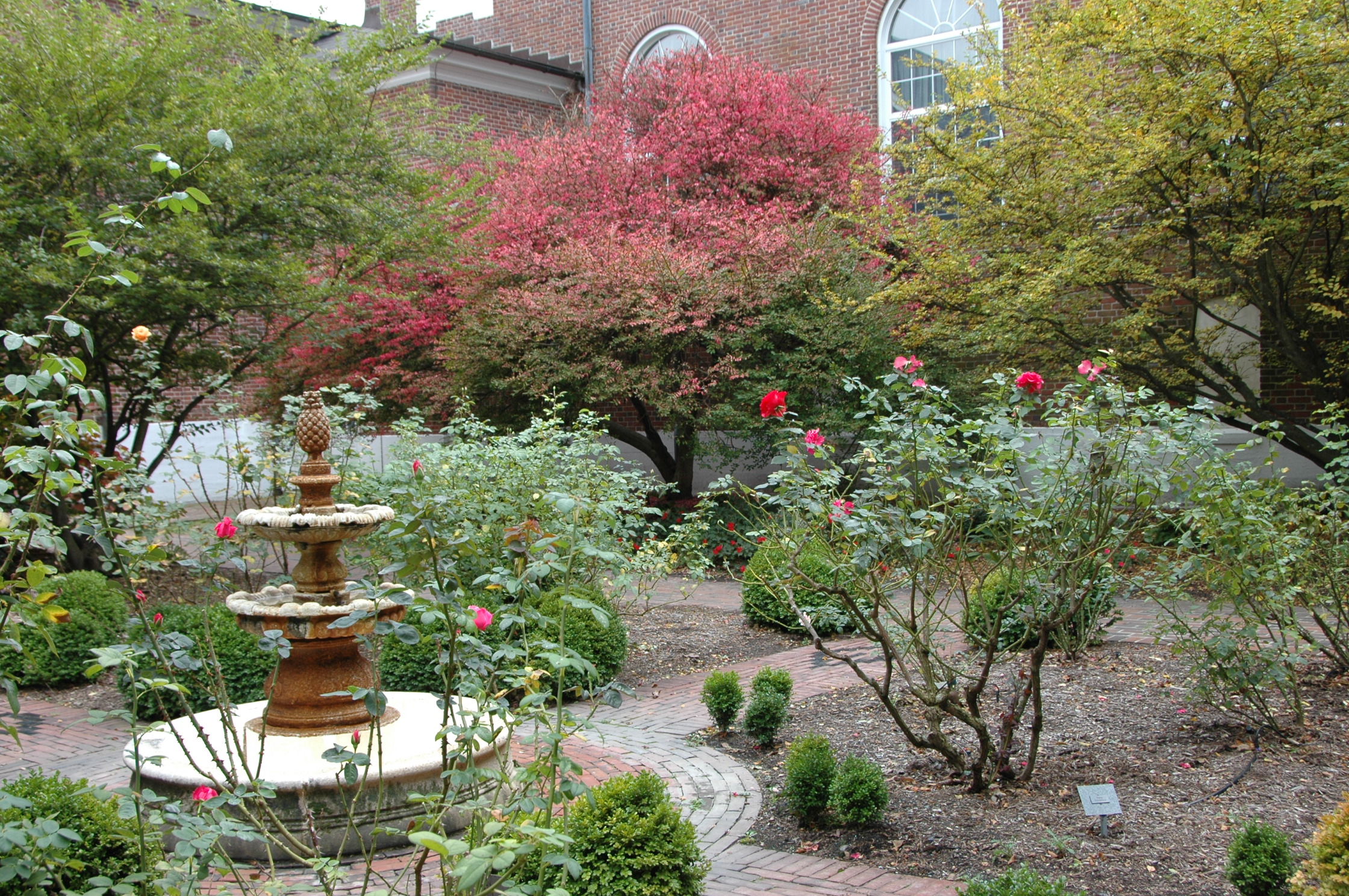 Auditorium in Holloway Hall, 2009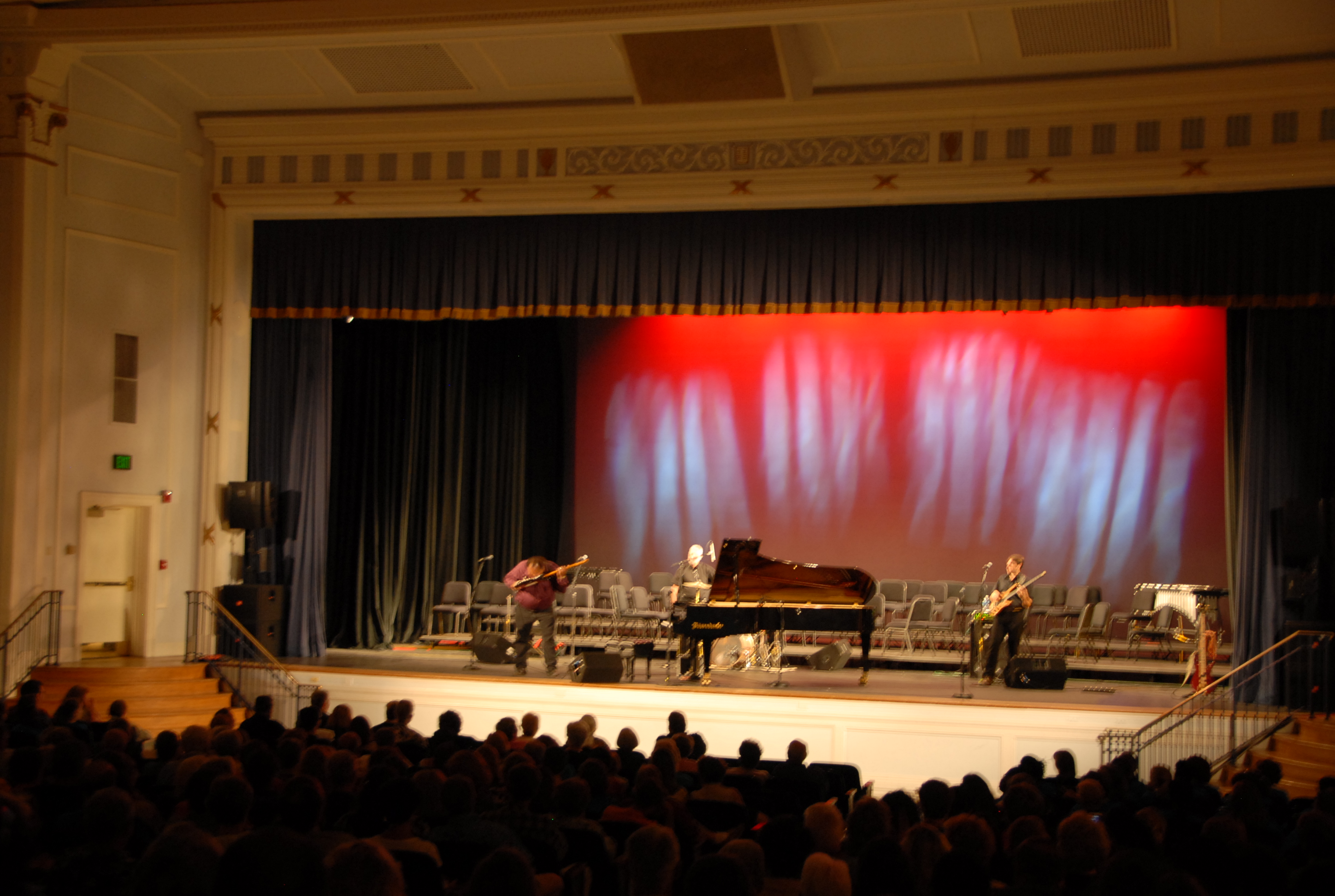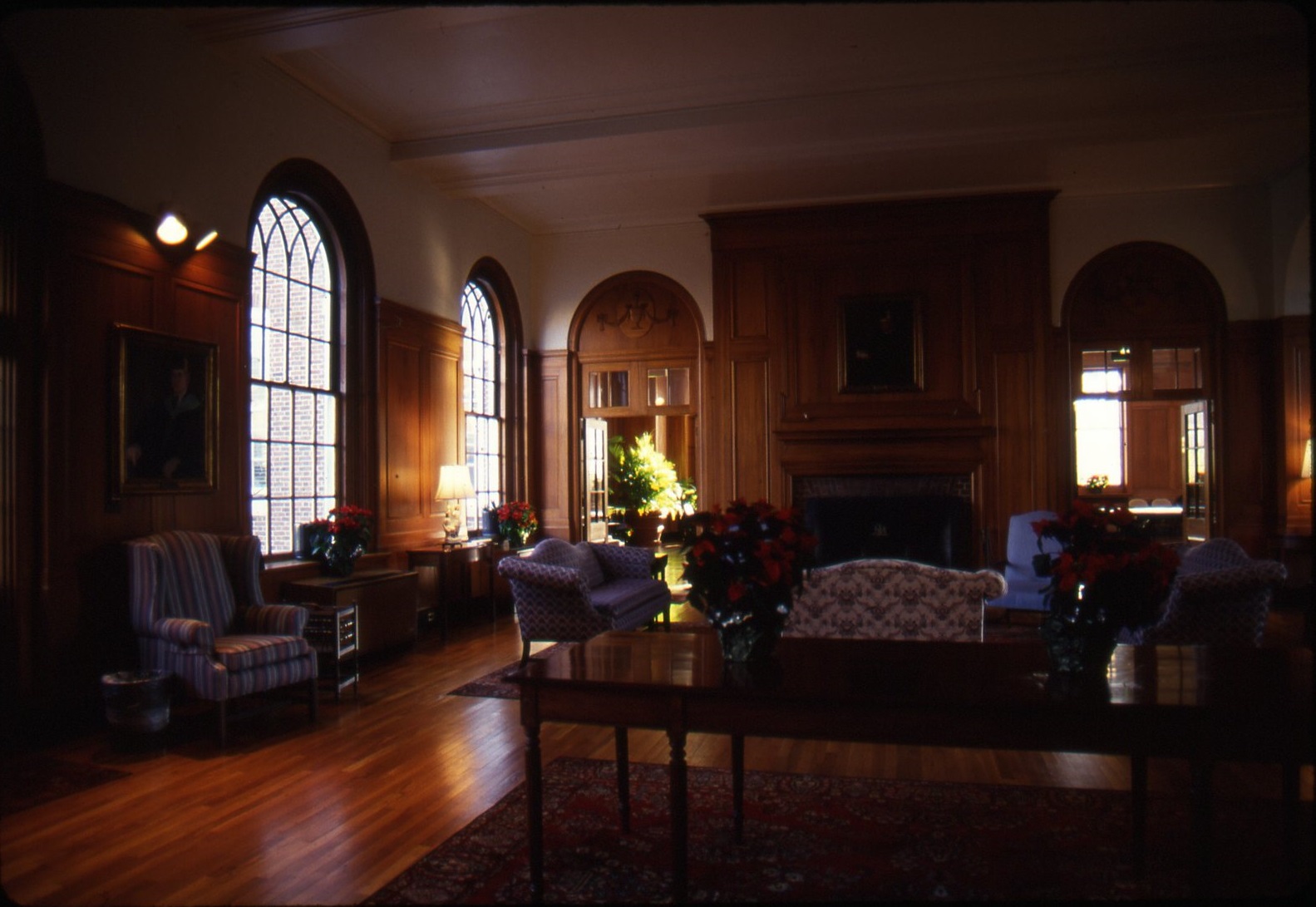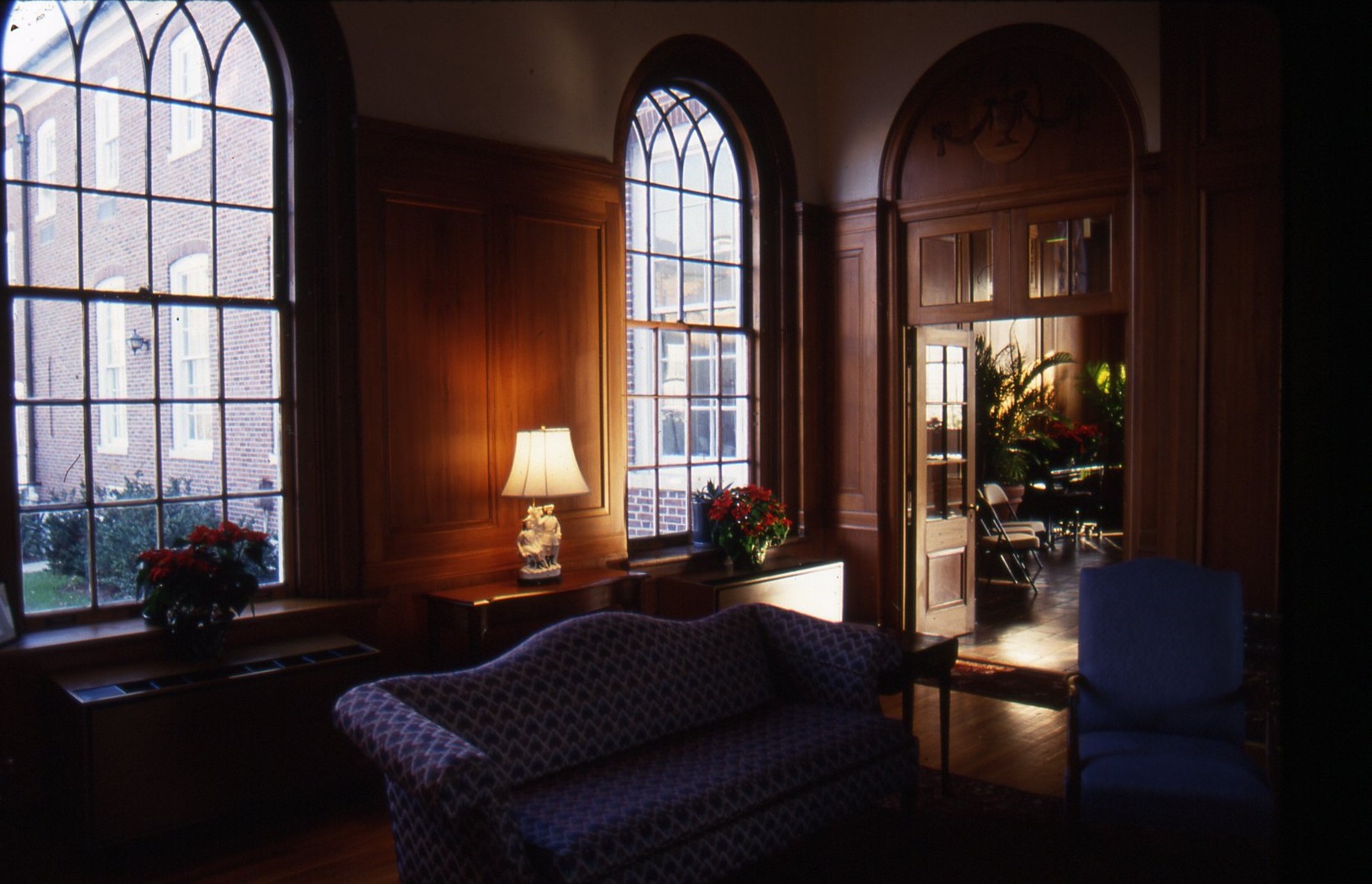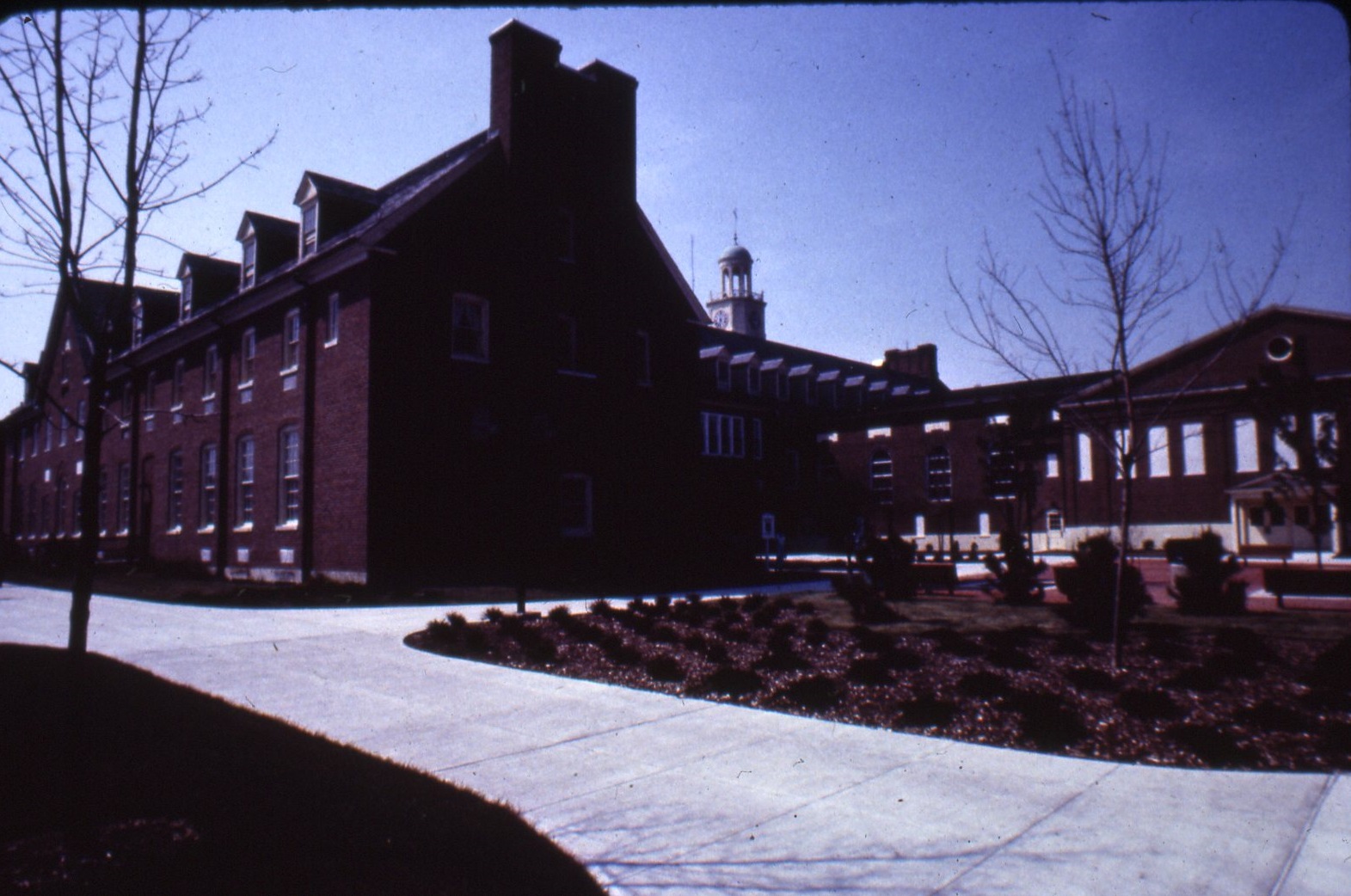 Auditorium in Holloway Hall, 1920s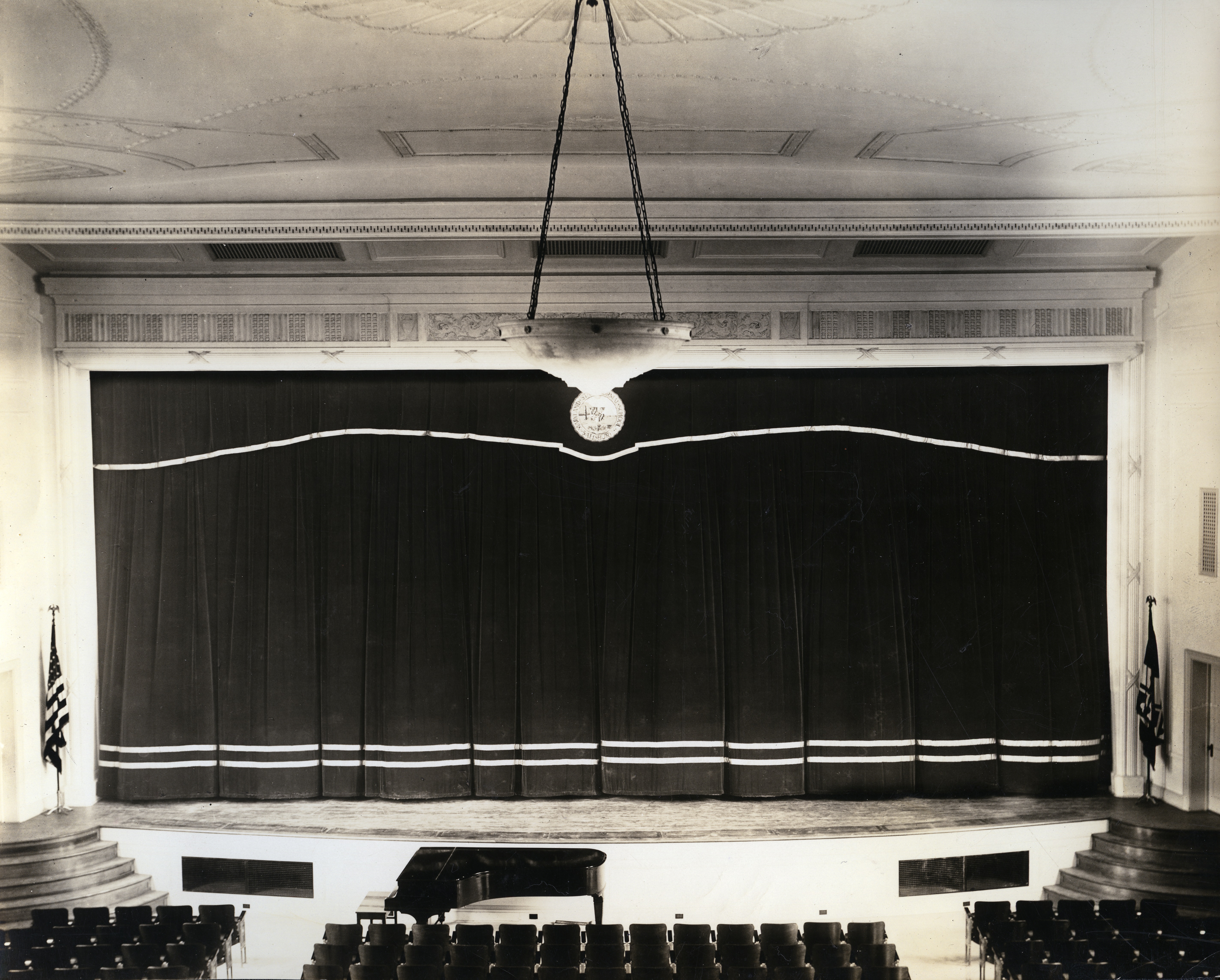 Backstory and Context
Land was purchased for the site of the newly planned Maryland State Normal School in 1923 for $16,000. Construction for the school's building was predicted to cost one million dollars. While the school was intended to open in 1924, this was postponed until 1925 due to a delay in state funding for the building, which came in portions at a time. The cornerstone was not laid until 1928, even though a wing of the building had been operational for three years at this time. The building in its entirety was completed in 1932.
The first phase of construction included the hall's north wing and connecting wing. This would eventually house the college's demonstration school and library. It also housed female dormitories on its second and third floors. The second phase completed the center of the building and the administration unit. This would become the main part of the building, featuring a clock tower and colonial style columns. The first floor included faculty and administrative offices, a store, post office, and auditorium. The second floor housed classrooms, while the third floor had more female dormitories. A gymnasium was added in 1932. The third and final phase completed the South Wing, which included a long awaited large dining hall, guest suites for male visitors, an infirmary, and social room.
Although open during the 1920s, Holloway Hall was not officially named until forty years later. In 1966, "the main building," as it was called, was designated as Holloway Hall. It was named after Dr. William J. Holloway, president of the school from 1925 to 1934, who was instrumental in its founding and early success.
Over the years, Holloway Hall has undergone a series of changes as the school expanded. In 1935, a science department was integrated into the second floor, which included the conversion of several classrooms into laboratories. In 1950, the basement of Holloway Hall was converted into a Student Center, and its demand to house students decreased with the construction of an additional dormitory, Wicomico Hall. As more buildings were constructed on campus, less of a burden was placed on Holloway Hall to accommodate all of the college's interests. The building also had several renovations in the 1970s, 1980s, and 1990s. Under the presidency of Dr. Thomas Bellavance, Holloway Hall began its transition into an administrative building. However, the newly named Perdue School of Business was given the Northwest wing in the 1980s. This school, too, would eventually move to its own building in 2011.  
Holloway Hall now mainly serves as an administration building for Salisbury University. It contains administrative and faculty offices, the Copy Center, Human Resources, Institutional Equity, Registrar, Veteran Affairs, Cashier, Financial Aid, Publications, Public Relations and PACE offices. It also houses Student Health Services, a 713-seat auditorium, a small selection of classrooms, a social room and great hall. It continues to host regular musical and visual performances in its auditorium and great hall.
Sources
Bradley, Sylvia. Salisbury: From Normal School to University 1925 - 2001 . Salisbury, Maryland. Salisbury University Press, 2002.
"New Central Unit is School's Pride." The Holly Leaf October 1928.
"Normal School Witnesses Completion Final Unit." The Holly Leaf October 1932.
"Salisbury Normal School's Stages of Progress." The Holly Leaf December 1932.
Salisbury University. Campus History, Salisbury University. Accessed April 29th 2020. https://www.salisbury.edu/discover-su/campus-history/.
Salisbury University. About Our Facilities. Salisbury University. Accessed June 1st 2020. https://www.salisbury.edu/discover-su/campus-map/about-salisbury-facilities.aspx.
"Standard College Gymnasium Nears Completion." The Holly Leaf October 1932.
"To Be Dedicated: Student Union Building." The Holly Leaf November 23rd 1966.
Image Sources
Nabb Research Center, SUA-031

Nabb Research Center, SUA-031

Nabb Research Center, SUA-031

Nabb Research Center, SUA-031

Nabb Research Center, SUA-031

Nabb Research Center, SUA-031

Nabb Research Center, SUA-031

Nabb Research Center, SUA-031

Nabb Research Center, SUA-031

Additional Information