William E. Dorsey House
Introduction
The William E. Dorsey house was built by his father, who also bought the lot beside it. On these lots, he built two Foursquare style homes for his two sons that are mirror images of each other. This home was William's. while 1128 South Main was Ivan's. Ivan was only 17 when his home was built, so it was a rental property until he came of age. Ivan's home also had an identical porch to William's until it was removed . William's home stayed in the family for quite a few years, and has not seen too many major renovations in its time. The home is a great example of the strong American Foursquare style.
Images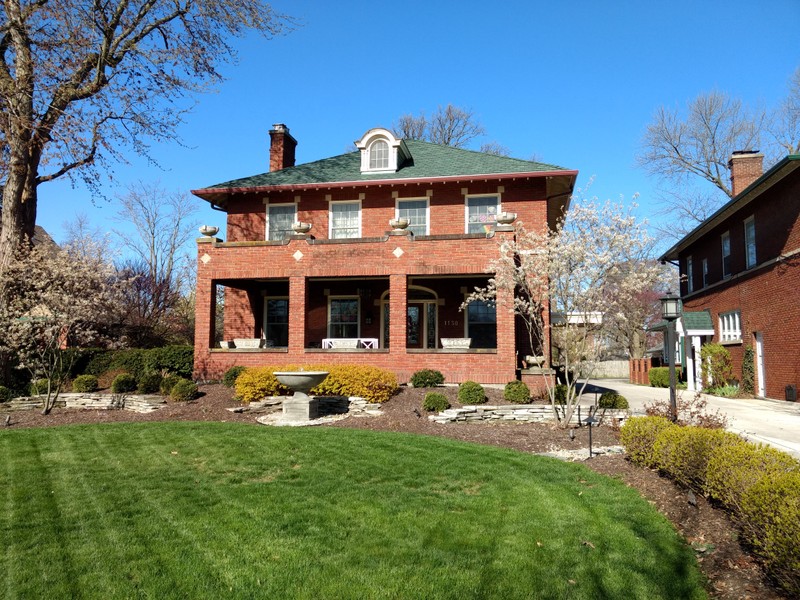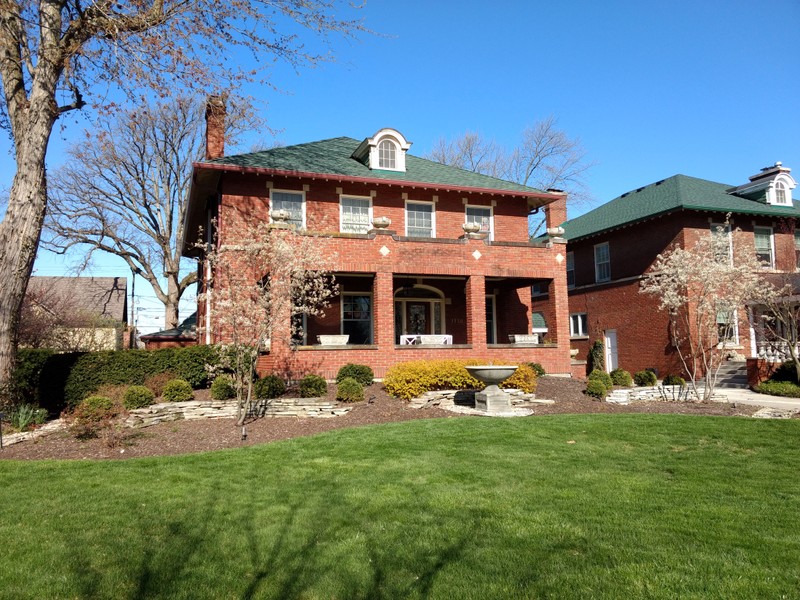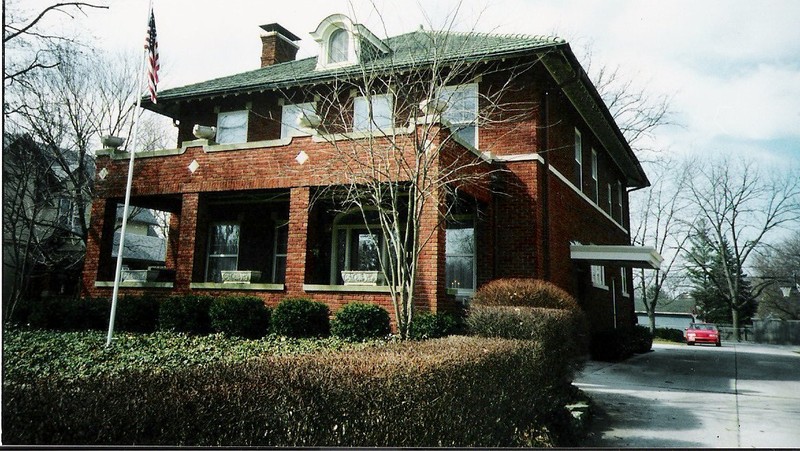 Backstory and Context
William E. Dorsey was born in July 25, 1891 to Albert E. and Elizabeth Weirough Dorsey. On December 28, 1915, William married Leila Margaret Davis. They had two children, Carolin D. Bliss and William E. Dorsey. William Dorsey Jr. passed away in an automobile accident when he was 30 years old. William Sr. was a contractor, and owned the Dorsey Construction Company. Leila Dorsey passed away in Phoenix, Arizona. William was remarried in 1921 to Elizabeth R. "Betty" Ray.
Betty was a Findlay native, and won the Findlay Country Club golf championship for women several times over. She passed away in Columbus, Ohio in 1951. William married Esther McCracken who was a spinster seamstress in 1957. It is thought that other South Main Street ladies raised their eyebrows at Esther for "working inside the home", but they did go to her for her skill of needlework. William Sr. passed away on July 20, 1964 and Esther continued to live in this home until she passed on March 5, 1983.
Lee and Fluellen Burcher purchased the home on July 27, 1984 from Esther's estate. Neil G. and Diana C. Naiman became the new owners on July 2, 1990. The Naimans replaced the original front door and side lights, but did keep the original shape. They also enlarged the small kitchen. Current owners, Jocko and Alanna Langlois, purchased the home in 2013.
Sources
Paul, Rosalinda and Pat Bauman. Families and Facades: The Architecture of Findlay's Historic South main Street and the Families Who Lived There. Allegra Print & Imaging, 2006.
Image Sources
Hancock Historical Museum Archives