Carl Erksine talks about Baseball Traditions by Gary Gates
Introduction
In this report, Gary Gates interviews an old family friend Carl Erksine. Carl Erksine was a former Major League Pitcher, having played for the Brooklyn and LA Dodgers for 11 years. Gates and Erksine talk about where Baseball belongs in the American tradition and some superstitions he remembers from his time as a Major League Player. Erksine played for the Dodgers from 1948 to 1959, and was a valuable pitcher for the team. The location for this entry is the Folklore department at Indiana University, as Gates was a student there when he wrote this document.
Images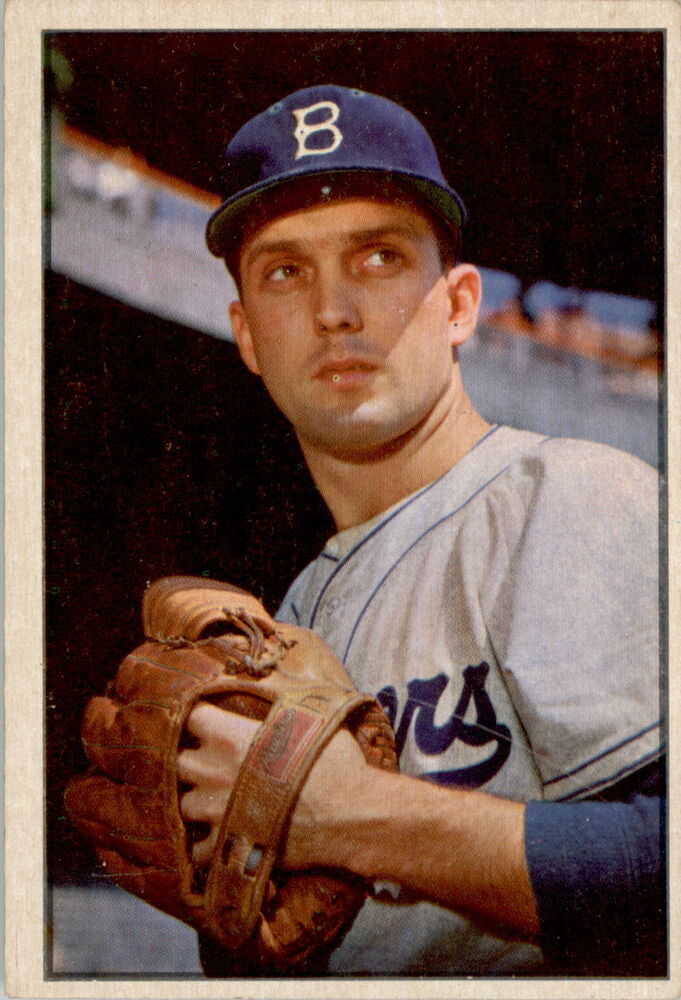 Backstory and Context
Gates reports Erksine talking about many superstitions he observed during his time as a player. Erksine says he never knew a player with any sense of superstition to ever step on a chalk line, and he knew players who would always touch the same base as they made they were to the outfield. Erksine recalled how fellow pitcher Billy Lowes always played better when he followed through on his superstitions, such as wearing the same sweatshirt and sitting in the same seat. He even gave an example of a coach that had a ritual of touching the third base, showing how Baseball's rituals and superstitions extend beyond the players and even to a team's staff. The superstitions observed by Erksine show us how even on the professional level of play, players are still full of superstitions.
For Erksine personally, he says he always tried to avoid superstitions. In fact, he recalls himself becoming so self aware of avoiding touching the same base, or wearing the same clothes that he said he had become superstitious about becoming superstitious. Going beyond the field and the players, Erksine tells of his mother's superstitions. She once ironed a table cloth for nine innings as she listened to her son play over the radio, Erksine pitched a no hitter against the cubs that game and she attributed it to her ironing. He attributes his own, other players', and his mother's superstition to how long baseball has been present in American culture. He knew ball players all had their own ways of getting ready, and he recognized the thin line between individual preparation and superstitious ritual.
Gates confronts Erksine with the idea of Baseball changing, highlighting how many of the Baseball Parks Erksine played in during his career have changed. He atributes this to the fact that Baseball has eras, and different park designs serve different eras. He claims the peculiarities and oddness of the some of the older parks wouldn't have been tolerated by today's standards of play. Looking back he is able to see how Baseball is a great source of stories for Americans and that the stories that the game has created are just as popular as the game itself.
This document gives us a valuable insight into one players view of the game and his memories of it. The conversation between Gates and Erksine is informative into how superstitions exist even at the highest level of play. It also serves to inform us of how professional players look at the game years after they played for the last time.
Sources
Carl Erksine talks about Baseball Traditions by Gary Gates, 1974, Box 18, 74/018, Indiana University Folklore Institute student papers, Indiana University Archives, Bloomington, Indiana
"Blogging Hoosier History ." Blogging Hoosier History (blog). Indiana University Archives , March 28, 2019. https://blogs.libraries.indiana.edu/iubarchives/2019/03/28/superstitions-in-baseball/.
GRIFFIOEN, AMBER L. ""DON'T STEP ON THE FOUL LINE": BASEBALL AND THE (IR-) RATIONALITY OF SUPERSTITION IN SPORTS." Logique Et Analyse, NOUVELLE SÉRIE, 56, no. 223 (2013): 319-32. Accessed April 29, 2020. www.jstor.org/stable/44085275.
Additional Information