John N. Doty House
Introduction
The John N. Doty house was built in 1892 by attorney John Doty. While Doty bought quite a bit of property during the gas and oil boom, the lot itself was bought by his wife Bertha on October 11, 1886 for $550. The home was built in the style of Colonial Revival. The property has changed hands a few times, and has had some modifications to the facade, including a porch addition and subsequently restoration.
Images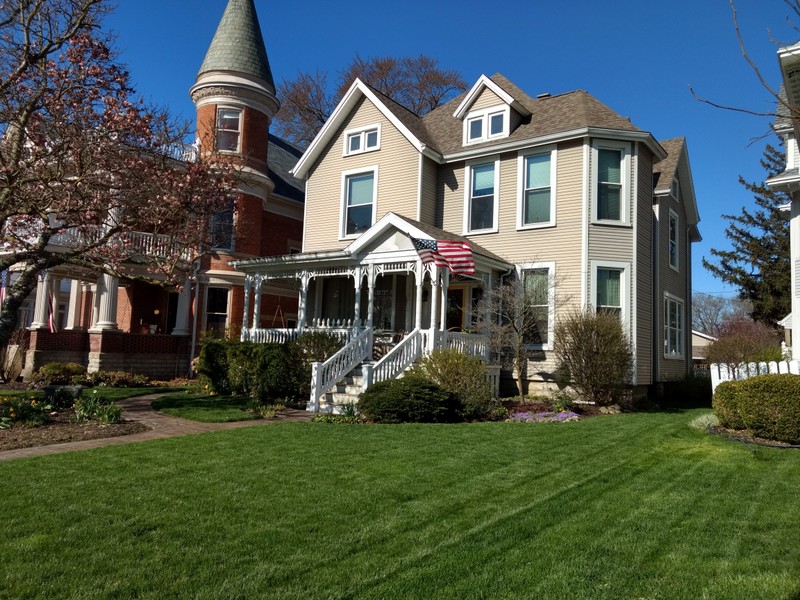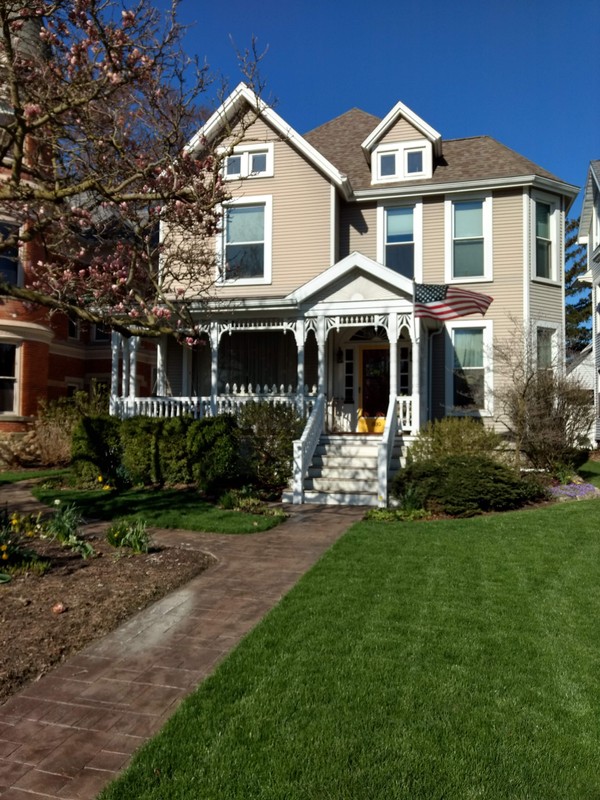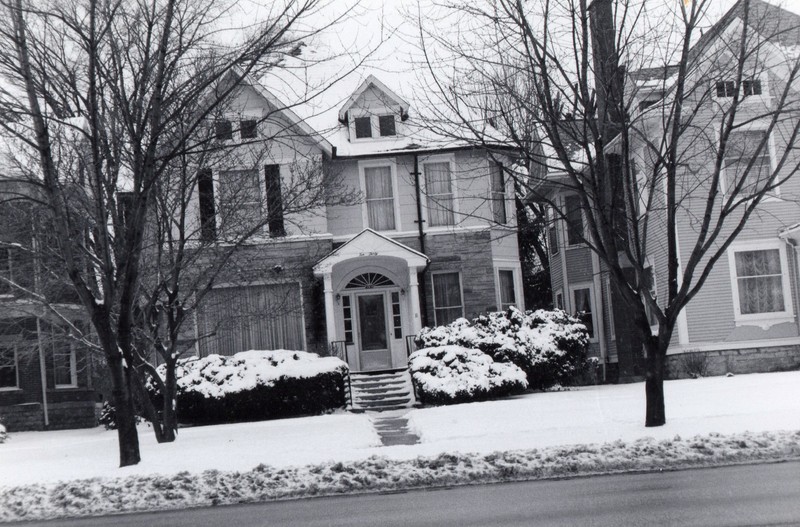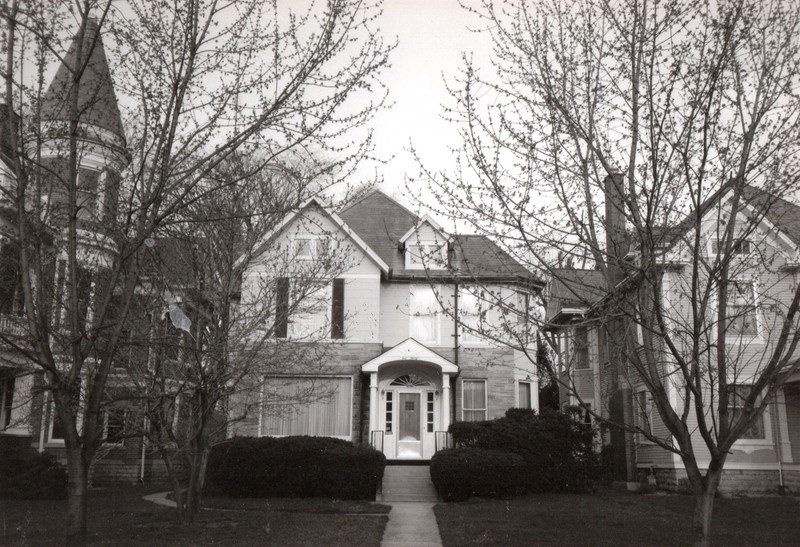 1030 South Main Front View 1960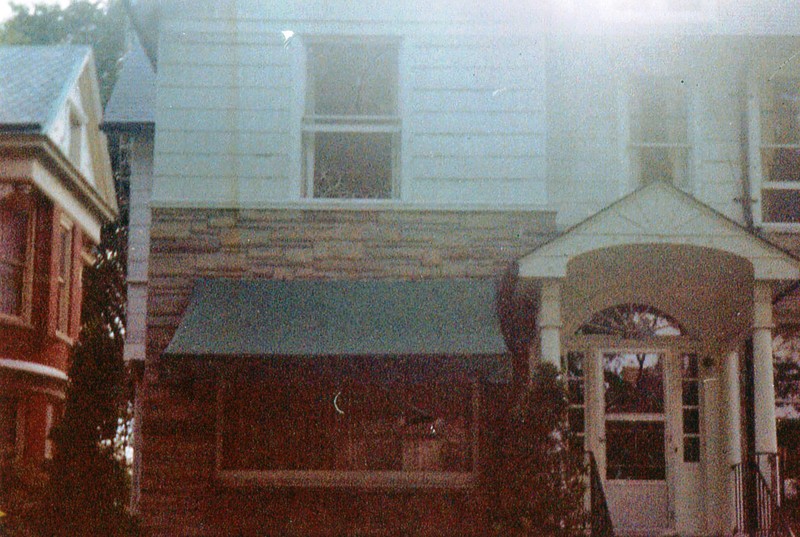 Backstory and Context
Born in Jackson Township on April 19, 1858, John Nelson Doty was a scholarly man with a love of books. He became licensed as a teacher by the age of fifteen, and taught while also taking college courses. He taught at Findlay High School until he passed the bar in 1887. John practiced law for 15 years, making him one of the leading lawyers in Hancock County. Not only was John a lawyer, he managed a 300 acre farm in Jackson Township. On December 29, 1881, John married Bertha E. Huston. Later, they had two children Euclid Delos and Maud Ethel. John passed away on March 5, 1935 and Bertha passed on April 23, 1943.
C. W. Shireman purchased the property at a sheriff's sale on July 13, 1937 for $5000. He immediately sold the home to Elswroth and Clohy Deeds. The Deeds then sold the house to Alfred and Helen Biggs on May 6, 1943. Alfred H. Biggs was born on January 22, 1903 in Everett, Michigan. He married Helen F. Heistand on October 24, 1925. Helen was born in Rawson, Ohio on January 21, 1907. Alfred was an electroplater at his Findlay Plating Works Firm. Electroplating is the process of using an electrical current to coat one metal with another metal.
After World War II, the Biggs removed the porch in an attempt to modernize the home. They also added a stone-like material to the facade on the first floor. The home was sold on September 11, 1959 to Richard N. Bishop, who sold the home to Glenn M. and Annette Mahler one year later on November 11, 1960. The Mahlers sold to Robert and Eunice Davenport on July 12, 1963.
Robert Jacob Davenport own Davenport Insurance Agency and was married to Eunice Zepko. Known as Findlay's favorite parade marshal, Robert took part in many parades like Veterans Day and the Findlay Sesquicentennial in 1962. Robert passed in 1971, and Eunice continued to live in the home with their three daughters: Susan (Polescki), Julie Ann, and Many Ell (Marzy).
Dr. Stan and Lela Doty purchased the home on June 6, 1991. While there is no direct connection with the previous Doty owners, they are descended from the original Doty family who were early settlers of Hancock County. Stan Doty owns his own dental practice. In 1994, the Dotys were able to restore the original porch thanks to a photo of Mrs. Mildred Moran. She was posing with her car from the house across the street from the John. N. Doty house. There were just enough details in the image to be able to recreate the original porch.
Sources
Paul, Rosalinda and Pat Bauman. Families and Facades: The Architecture of Findlay's Historic South main Street and the Families Who Lived There. Allegra Print & Imaging, 2006.
Image Sources
Hancock Historical Museum Archives

Hancock Historical Museum Archives

Hancock Historical Museum Archives