Maxon House
Introduction
The setting of the 1985 play Fences by August Wilson. Fences focuses on the Maxon family, and their toils with the ever changing social and political life in Pittsburgh's Hill District in the 1950s. Fences has won a Pulitzer Prize (1987), Tony Award (1987), and its 2016 film adaptation was nominated for four Academy Awards, with Viola Davis winning Best Supporting Actress for her role as Rose Maxon.
Images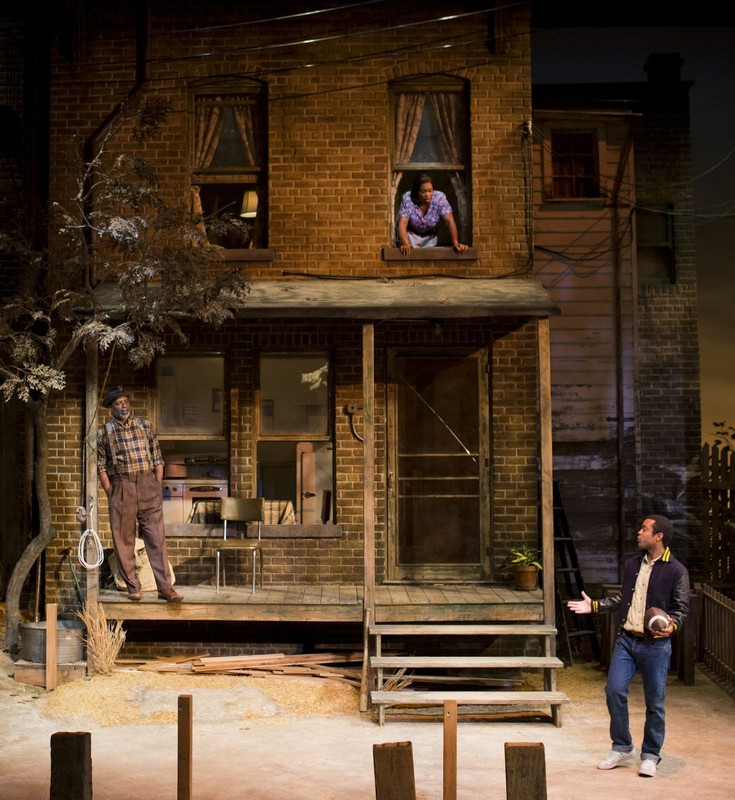 Backstory and Context
Fences follows the story of the Maxon family from 1957-1964. Troy Maxon, the main character is a garbage man striving to provide for his family in a city ravaged by the cultural aspects of racism. He was a former baseball player in the Negro Leagues, who, according to himself and those around him, would have been good enough to play in the Major Leagues had they been integrated. Unfortunately, his career came to an end before Jackie Robinson integrated the league in 1947. Troy's wife, Rose, plays the typical 1950s housewife. Obedient and hardworking, whilst always living in her husband's shadow. Throughout the play, readers witness the degradation of Troy and Rose's marriage.
           Fences addresses several topics associated with the 1950s, and its impact on the lives of African Americans both in Pittsburgh and throughout the United States. Troy's son, Cory, is an outstanding football player in his senior year of high school. He has fielded several offers from unnamed colleges and universities. Troy refuses to allow his son to play football in college, for fear that he will endure the same racial discrimination as he did during his baseball career.
           The tensions between Troy and his son are one of only many plot lines throughout the play. Wilson brilliantly wrestles with the ideas of gender norms, relationships, discrimination, and even mental health throughout the play. Major topics of life in the 1950s are all discussed from this little house in Pittsburgh's Hill District.
Sources
AUGUST WILSON: THE MAN BEHIND THE LEGACY, Center Theatre Group. Accessed April 27th 2020. https://www.centertheatregroup.org/programs/students-and-educators/august-wilson-monologue-competition/august-wilson-biography/.
Wilson, August . Fences. New York, New York. Theatre Communications Group, 2007.
Image Sources
http://phxstages.blogspot.com/2016/02/reviews-fences-arizona-theatre-company.html

Additional Information