Auburn Cord Duesenberg Museum (Hoosier History)
Introduction
This museum is dedicated to preserving cars built by the Auburn Automobile, Cord Automobile, and Duesenberg Companies. The building was previously owned by the Auburn Automobile Company and was part of a campus where cars were assembled by hand, and stands as a testament to Indiana's historic relationship with the automobile industry.
Images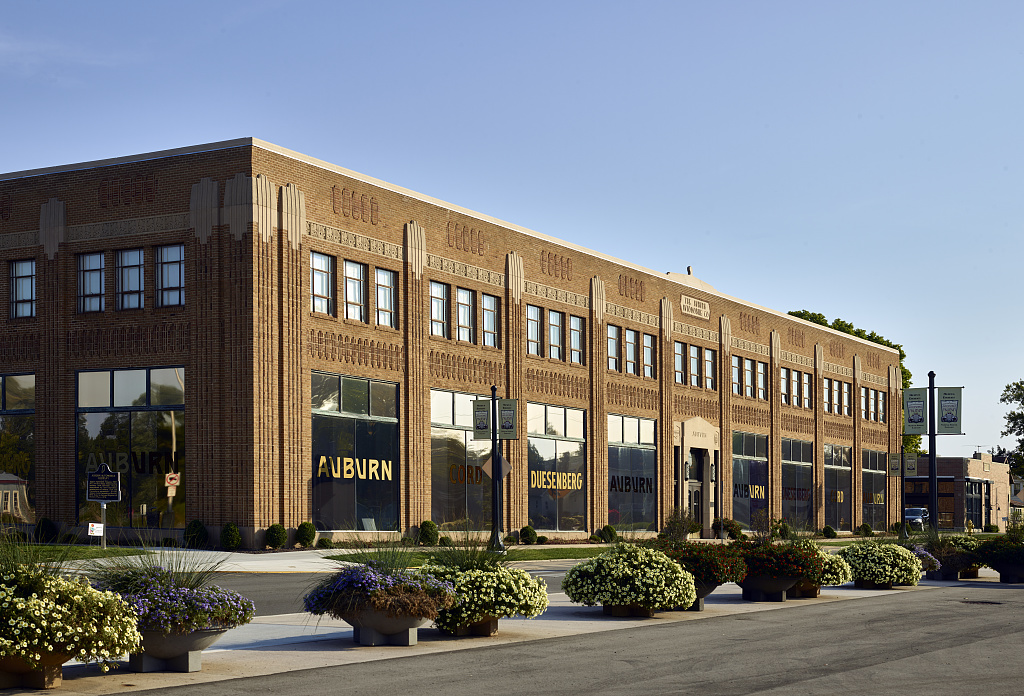 Backstory and Context
The Auburn-Cord-Duesenburg Museum is a great place to find information on the kinds of cars that were manufactured in Auburn, a town in northern Indiana that is known as the "Home of the Classics", and around the state as a whole. Auburn's nickname is a reference to the classic car auction that occurs there every year, a tradition that harkens back to the town's history with the Auto Industry. The Auburn Automobile Company, named after the town, eventually became part of a conglomerate of several companies and specialized in the production of luxury cars in the 1920s and 30s.
Within the museum are many classic cars manufactured in Indiana, well-preserved examples of the State's contribution to America's car culture. All three of the museum's namesakes were companies started by Hoosiers. Besides the significance of the information available within the museum, the building itself holds significance to my topic. The building was previously owned by the previously mentioned Auburn Automobile Company and was part of a campus where cars were assembled by hand. The museum is located not in one of the State's largest cities, but rather in one of the many small towns that played a major in providing locations where early Automobile Manufacturing companies would set up. This would change as the auto industry changed to favor more centralized manufacturing, however the ACD Museum preserves a time in Indiana history when Hoosier towns like Auburn collectively dominated a large sector of the American auto industry.The building's significance was recognized in 2005 when it was designated as a National Historic Landmark by the National Park Service.
Sources
U.S. National Park Service. National Historic Landmark Nomination: Auburn Cord Duesenberg. Suzanne R. Stanis. OMB No. 1024-0018. Indianapolis, IN, 2005.
https://npgallery.nps.gov/NRHP/GetAsset/NHLS/78000029_text
"Views of Factory at Auburn, Indiana". Indianapolis Star. November 1, 1925.
https://search-proquest-com.proxyiub.uits.iu.edu/hnpindianapolisstarshell/docview/1889602638/3918F0040C4B4859PQ/2?accountid=11620