Mount Pleasant's Quaker Yearly Meeting House
Introduction
The Village of Mount Pleasant, Ohio is a National Historic Landmark district in Jefferson County. It is known for its history of the Quakers, being a significant part of the antislavery movement, and holding stops for the Underground Railroad. The Ohio History Connection took responsibility of the Mount Pleasant Quaker Yearly Meeting House in 1950. In order to preserve the rich history of Mount Pleasant and its involvement in Ohio and American History, the building has been restored. This small act helps pay tribute to the Society of Friends and other small but influential groups that aided in shaping early America.
Images
Exterior Facing Northwest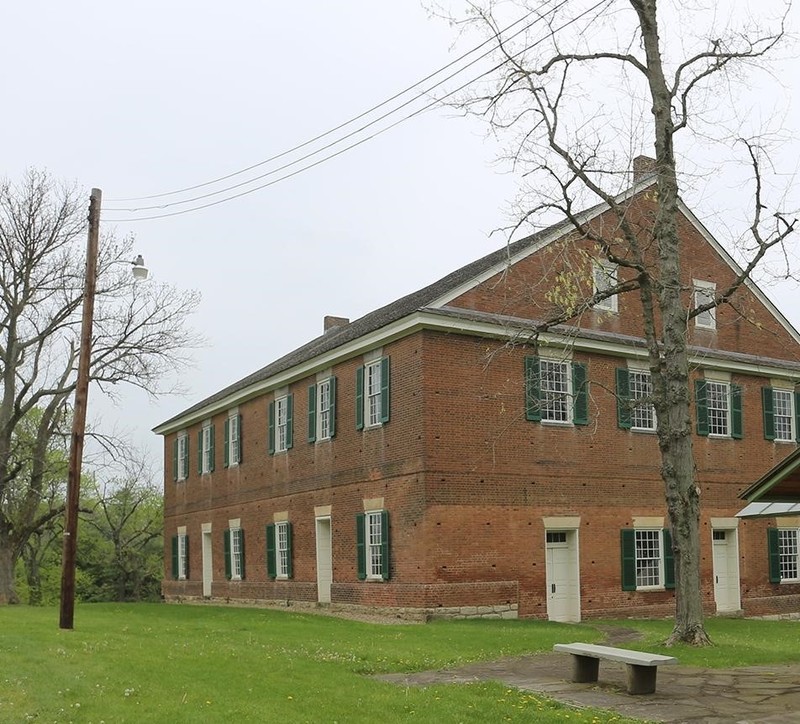 Exterior Facing Northwest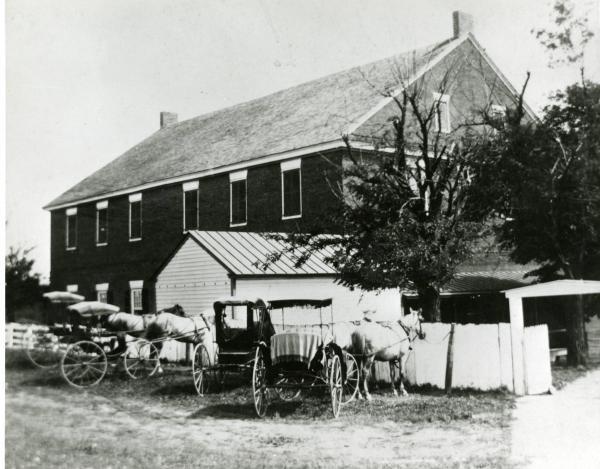 Exterior Facing South with Stone Wall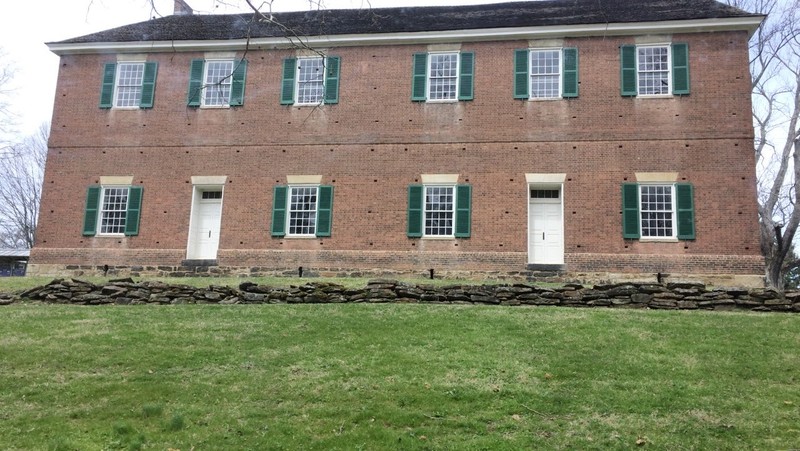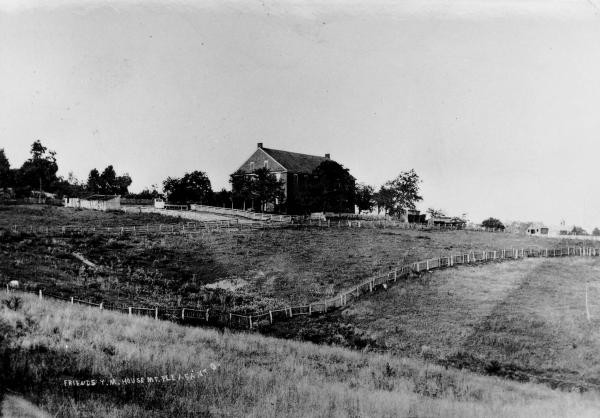 Meeting House Internal Balcony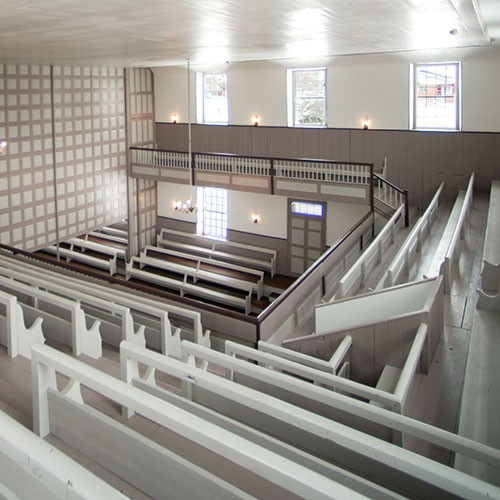 Meeting House Internal Partition Wall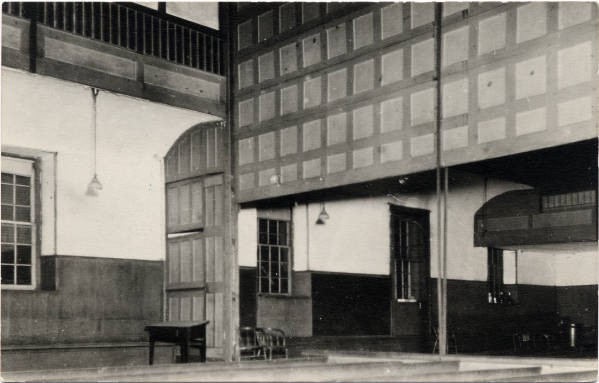 Backstory and Context
Before the Mount Pleasant Quaker Yearly Meeting House was built, the Short Creek Meeting House was erected in 1806. The first Ohio Yearly Meeting was held at Short Creek in 1813, which was located half of a mile West of Mount Pleasant.
In 1814 and 1815, the Mount Pleasant Quaker Meeting House was erected and completed, respectively. This large meeting house could accomodate 2,000 people. It was used for the yearly meetings following Short Creek as well as general purposes. It became the largest place for public gatherings in the county.
This meeting house was constructed with 24" brick walls and the base was 28" thick. Each column inside was carved from single logs. The building materials used to construct this large meeting house were all collected and fabricated from the surrounding countryside.
Sources
Ohio History Connection. Quaker Yearly Meeting House, Ohio History Connection. Accessed April 24th 2020. https://www.ohiohistory.org/visit/museum-and-site-locator/quaker-yearly-meeting-house.
Ohio History Connection. Society of Friends, OhioHistory Connection. Accessed April 24th 2020. https://ohiohistorycentral.org/w/Society_of_Friends.
Steubenville Visitor Center. Village of Mt. Pleasant & Quaker Meeting House, VisitSteubenville.com. Accessed April 27th 2020. https://www.visitsteubenville.com/what-to-do/historic-sites-museums/village-of-mt-pleasant-quaker-meeting-house/.
Doyle, Joseph Beatty. 20th Century History of Steubenville and Jefferson County, Ohio and Representative Citizens. Publisher Richmond-Arnold Publishing Company, 1910.
Image Sources
Jefferson County Historical Association

Mount Pleasant Historical Society

Ohio History Connection

Ohio History Connection

Additional Information