Chicken Coop
Introduction
Identifying with the current beautification movement of American farms and country homes, Gari and Corinne Melchers embarked upon a small farming endeavor that included dairy cattle, horses, turkeys, ducks and chickens. To support this husbandry enterprise, they adapted existing structures and added new buildings. A mid 19th century smoke house, probably the property's oldest agricultural structure, was converted to house chickens. Around 1917, the Melchers also enlarged a portion of the neighboring horse stable that dates from the Ficklen era. This structure was remodeled to serve as museum office space in 1976. Next, a large automobile garage, with a hayloft and side shed for wood, was constructed in 1920. Today it serves as the Marguerite Stroh Visitor Center. In 1921, a cow barn was erected. This barn, together with the smoke house, stable, shelter (rebuilt in 2019), and new stone walls and gates, formed an enclosure for the animal yard. A springhouse was also constructed in 1921. Located within Belmont's circular drive, it was the site of an old well house. The couple used the springhouse for general cold storage, as well as a cistern to store water drawn from a pump house at the western edge of the property. Lastly in 1931, a handsome stone and slate garage to house a wagon and farm truck was constructed.
Images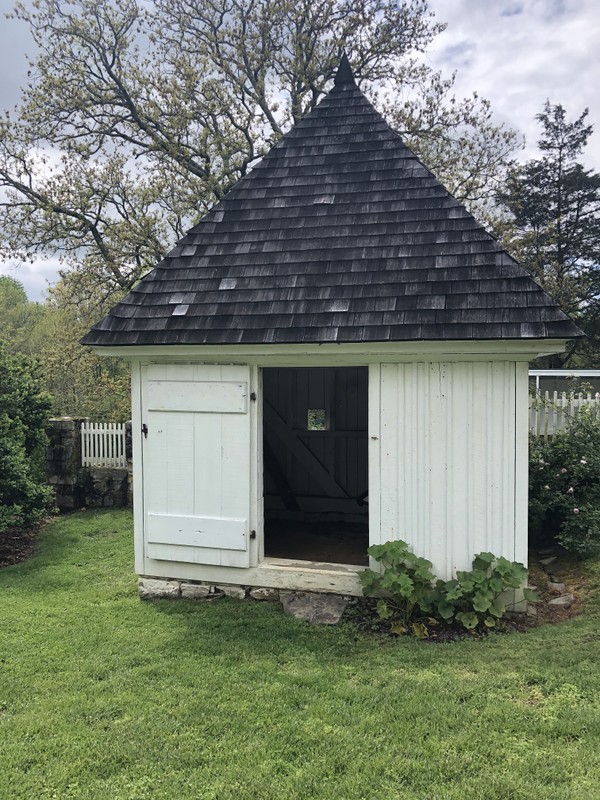 Barnyard Area, sometime before 1955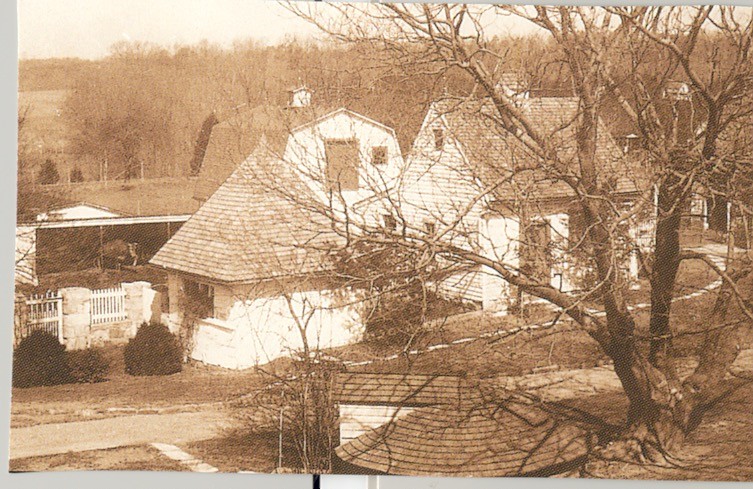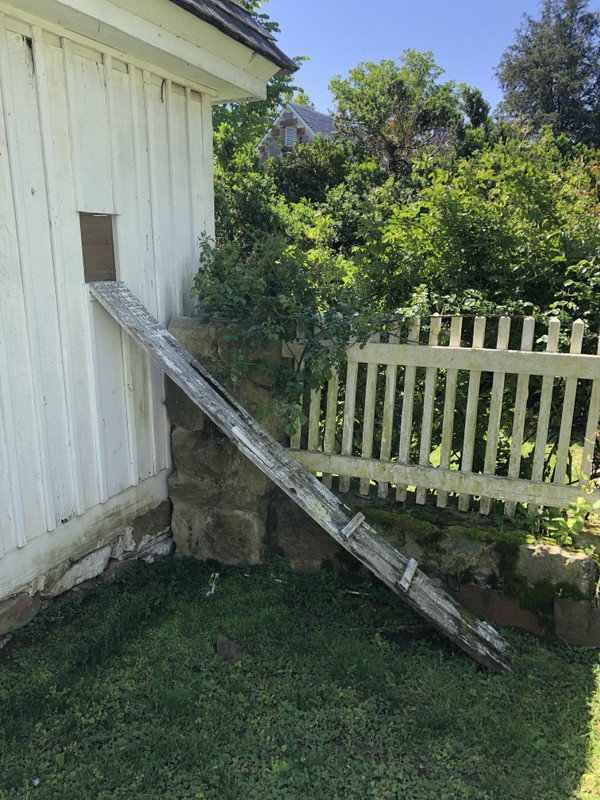 Backstory and Context
Originally built circa 1800 as a smokehouse, the building was moved to this location around 1843 when owner Joseph Ficklen married, and he expanded the main house.
When the Melcheres bought Belmont in 1916, this structure became a chicken coop. A plank ceiling and wire protected the chicken from predators; a "window" provided ventilation, and a small back hatch allowed the birds to go outside during the day. Lime-based whitewash applied several times annually killed insect eggs and kept the area fresh.
In 2010, the chicken coop was stabilized and restored. The restoration of this building required foundation stabilization. Original structural material was retained where possible, and all replacements were of dimensional heart pine lumber. Nails, hardware, and building techniques were chosen to be appropriate for the construction period.
The building's exterior was returned to a relatively square and plumb condition. The roof was restored with a traditional cedar shingle roof and completed with a new finial cap. The hardware for the door, pintles, hinges, nails, hasp, and staple were made by the Mt. Vernon Blacksmith.
Paint analysis revealed that this structure had been whitewashed over a long period of time. To emulate this traditional coating, a latex paint simulating whitewash was chosen. One half of the Melchers-period ceiling was left in place to help interpret the use of the building as a chicken house. The other half of the structure has been left as it would have been when first built, and visitors can see the smoke-stained roof timbers.
Additional Information