Well House or Spring House
Introduction
When Gari and Corinne Melchers bought Belmont in 1916, household water from forest springs was stored in this well house, built by Joseph B. Ficklin in 1860. The well began to leak and a new cistern was built underground near the house. By 1921, the original well was converted into a spring house by adding an access door and a cement trough at the bottom, which held cool water. The subterranean pool kept milk, cheese, and other perishables fresh during summer. In winter, it stayed relatively free of frost , so it might have been used to store potatoes, carrots, and other foods. The woodland springs were the only source of water until the 1950s, when Belmont was connected to the Stafford County water supply.
Images
Well House or Spring House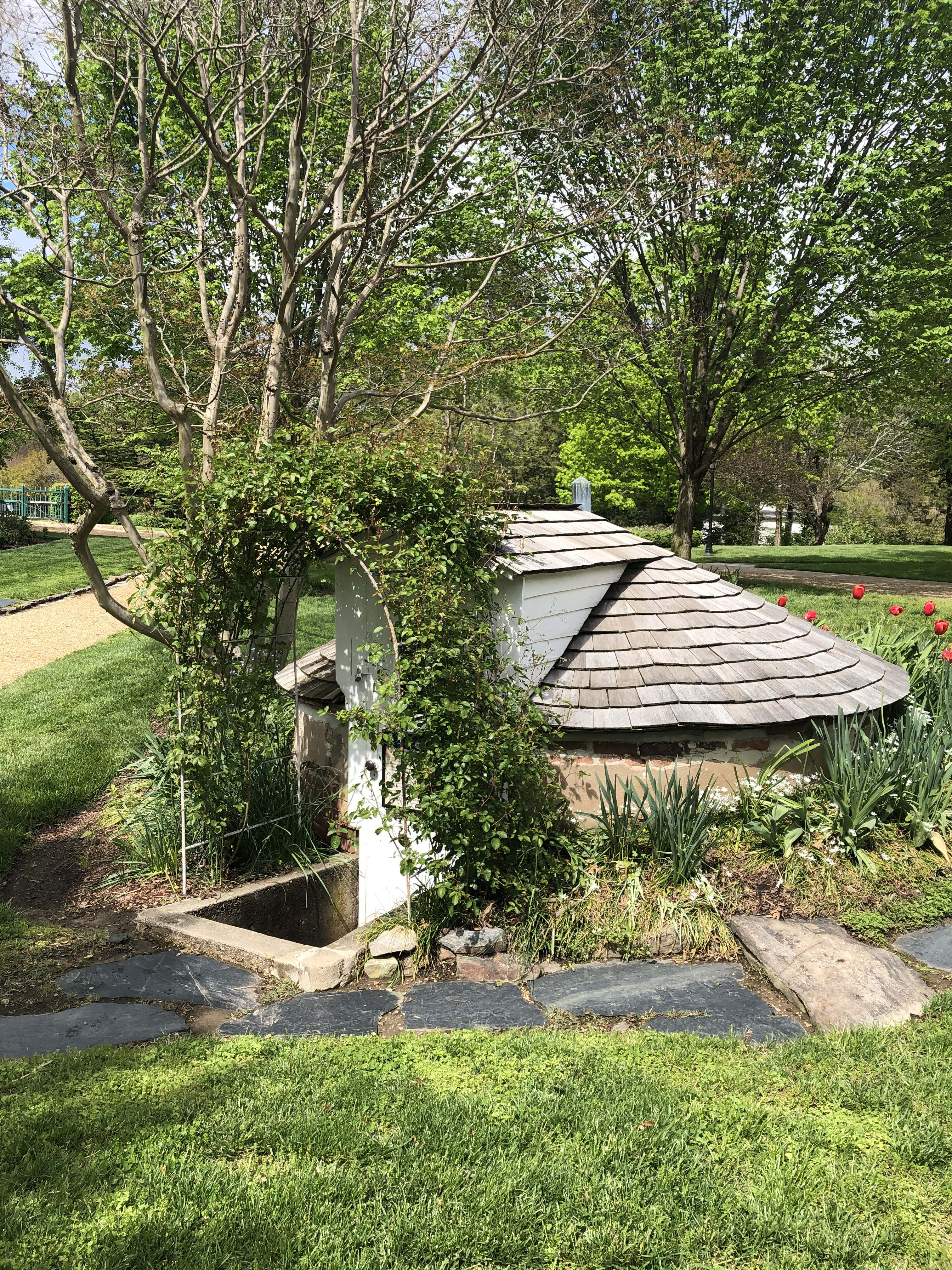 Dr. Huey rose on Spring House arbor
Backstory and Context
Another rose survivor from early days is the brilliant red rose growing on the spring house arbor. This a root stock rose, meaning it originally had a more exotic rose grafted to it. The graft died, but the root stock survived. The result is Dr. Heuey, a vigorous rose used as a root stock in the 1920s. They are not the roses Corinne Melchers chose, but it is so lovely and tough, that it has been left in place. Staff purchase only non-grafted stock, also known as own root roses, for the gardens. They take a little more time to get established, but are worth the wait. 
Additional Information