Bethany Beach, Delaware
Introduction
Bethany Beach is a small, beachside town located in Sussex County, Delaware. Its beach overlooks the Atlantic Ocean, and it is known as one of "The Quiet Resorts," alongside South Bethany and Fenwick Island. It is a historic beach town that remains a popular summer vacation town today.
Images
Bethany Beach, DE, Boardwalk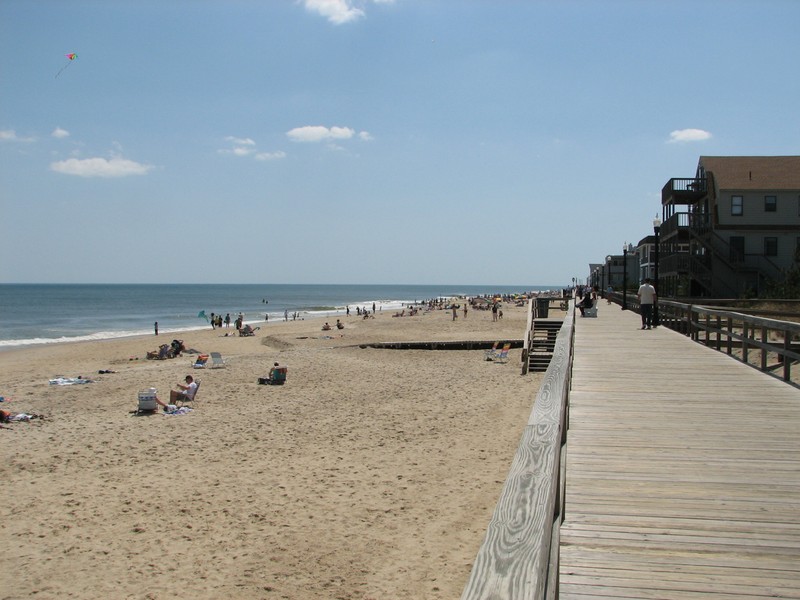 Bethany Beach, Delaware - February 2011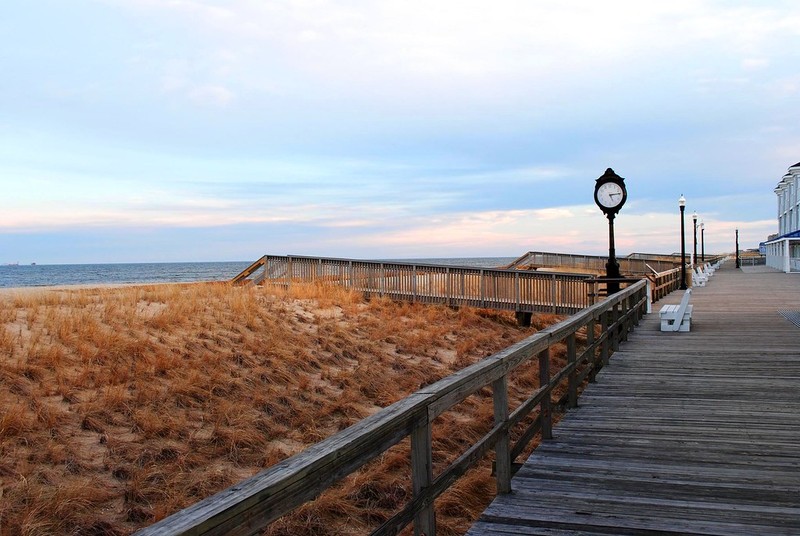 Backstory and Context
Founded in 1901 by the members of the Christian Church from Washington, DC, and Pennsylvania, Bethany Beach soon developed into a quiet seaside town that saw visitors from across the country. During the early twentieth century, an emerging middle and upper class, composed of wealthy families, spent time away from the hustle and bustle of industrial cities on the quiet, relaxing expanse of Bethany Beach, which looked out over the Atlantic Ocean. Today, Bethany Beach maintains its historic boardwalk, quaint cottages, and historical markers, and it is a popular site for summer vacations along the East Coast.
In Thomas Bell's novel, Out of This Furnace, a notable character, Mary Kracha, later Mary Dobrejcak, visits Bethany Beach. Mary Kracha, the daughter of first-generation Slovak immigrant parents, lives in Braddock, Pennsylvania, during the late nineteenth and early twentieth century. Mary's father, Djuro "George" Kracha, is a first generation Slovak immigrant to PA who settles in the steel mill town of Braddock, PA, a notable mill town during PA's early industrial era.
Mary grows up in different boarding houses and mill workers' homes with her mother, father, and siblings. As a young woman in Braddock, PA, Mary works for the Dexter family, a wealthy, upper-middle class family who owns an electric lamp factory. During the summer of 1901, the same summer Bethany Beach became an official town, Mary travels with the Dexter family from dirty, soot-strewn Braddock to the cities along the coast of the Atlantic Ocean, including Bethany Beach. Upon her return to Braddock, Mary shares her travels with her future husband, Mike Dobrejcak.
Mary's journey from Braddock, PA, to Bethany Beach, DE, is a fine example of the work younger Slovak women might have been able to find in Braddock, PA; domestic work and work as caregivers for children of the wealthy was one way young woman like Mary were able to make money and see parts of the United States they might not see otherwise. Today, visitors to Bethany Beach can enjoy the seaside town and remember the history of those who enjoyed its beaches before them, including young immigrant women like Mary Dobrejcak from the industrial steel mill towns of western Pennsylvania. 
Sources
Bell, Thomas. Out of This Furnace. Pittsburgh, PA: University of Pittsburgh Press, 1941. 
"History." Town of Bethany Beach. Accessed April 25, 2020. https://www.townofbethanybeach.com/108/History. 
"Historic Landmarks." Town of Bethany Beach. Accessed April 25, 2020. https://www.townofbethanybeach.com/114/Historical-Landmarks. 
Virginia Beach Visitor Go Guide. "Bethany Beach: A Quiet Community Withstands Multiple Disasters." DelawareBeaches.guide. November 7, 2018. http://delawarebeaches.guide/article/brief-history-delaware-beaches. 
Image Sources
Kit Conn, April 15, 2006, credit to Wikipedia, https://commons.wikimedia.org/wiki/File:Bethany_Beach.JPG.

Credit to Lee Cannon, Flickr, https://www.flickr.com/photos/leecannon/5463033879.