Giant Forest Museum, Sequoia and King's Canyon National Parks
Introduction
Sequoia National Park has three visitor centers and King's Canyon has two. Giant Forest Museum is located in the Giant Forest sequoia grove in Sequoia National Park. The museum features exhibits about the natural and cultural history of the park and surrounding region. The museum is near the famous General Sherman sequoia, which is the largest (note, not the tallest as this honor belongs to the Redwoods) tree on earth, rising to a height of 274 feet. Also nearby is the Tunnel Log, which was carved to allow cars to pass through.
Images
The Tunnel Log tree was cut to allow cars to pass through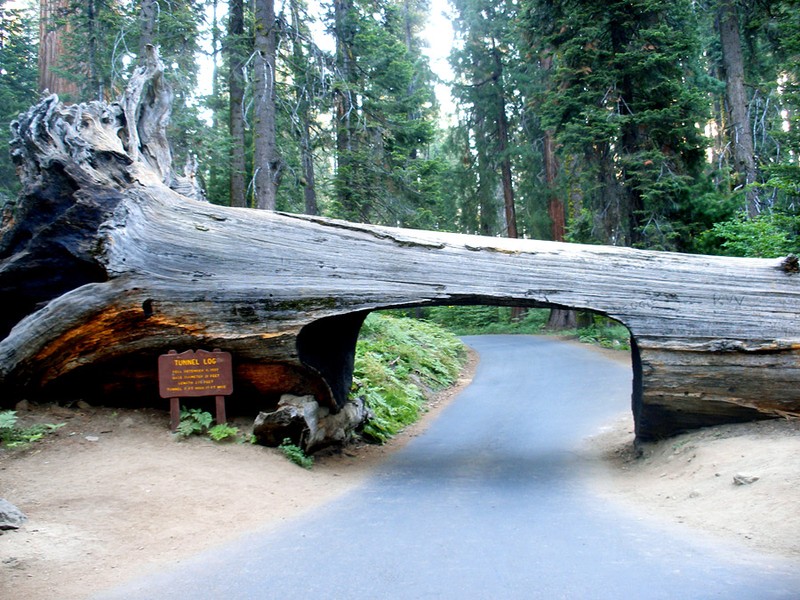 The Giant Forest Museum has exhibits about the history of Sequoia National Park.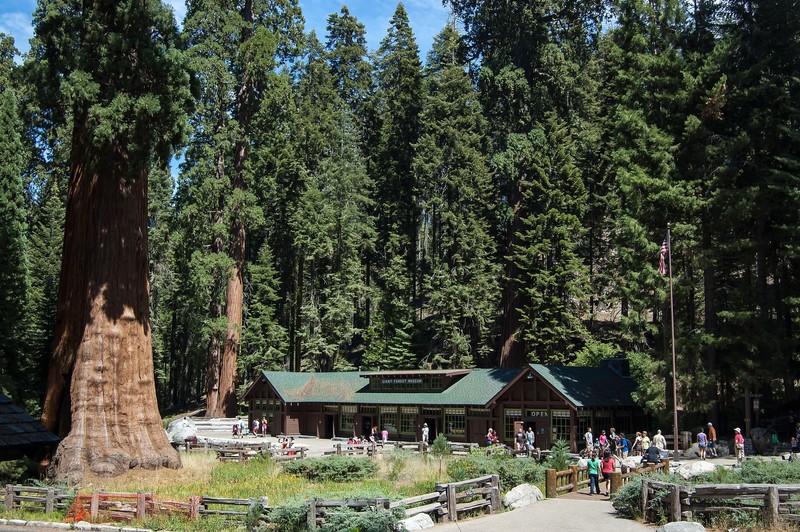 General Sherman, the largest tree in the world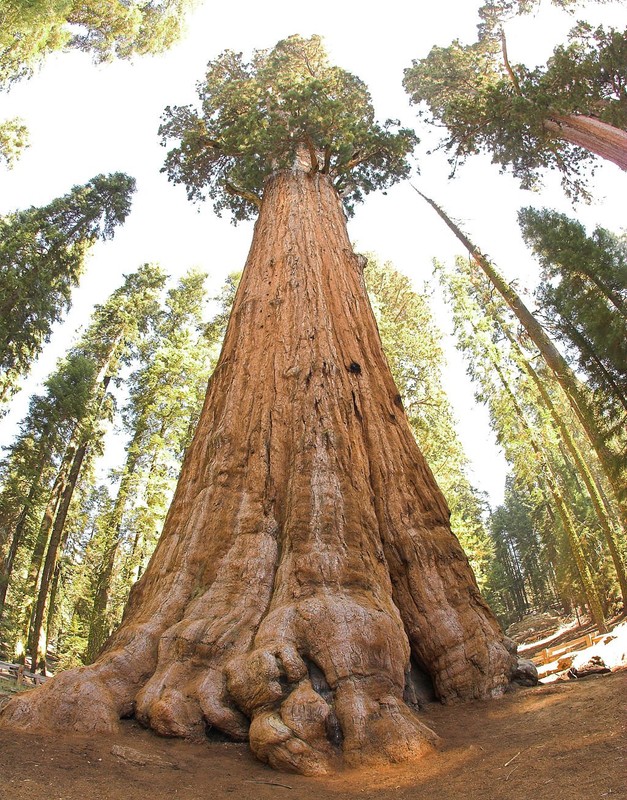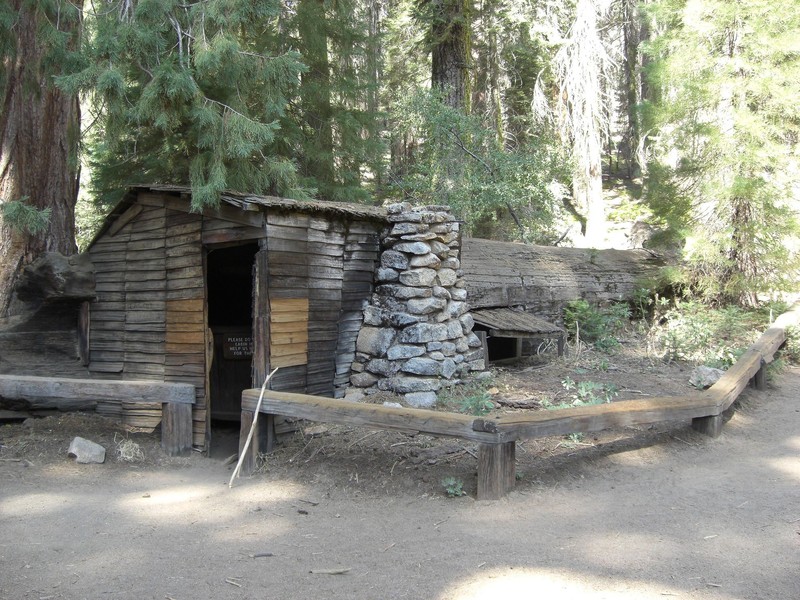 Backstory and Context
Administered jointly, Sequoia and King's Canyon National Parks encompass an area totaling 1,353 square miles, 97 percent of which is designated as pure wilderness. Sequoia National Park, located directly to the south of King's Canyon, was established in 1890, becoming the second national park created after Yellowstone National Park (1872). King's Canyon National Park was established in 1940 (it was initially created in 1890 and called General Grant National Park and was smaller). They are part of the Sierra Nevada Mountain Range which stretches north to south on the east side of California. Mount Whitney, the tallest mountain (over 14,00 feet) in the continental United States, is located within the park's boundary.

Archaeological evidence has shown that humans have inhabited the parks for 10,000 years. When Europeans began to arrive they encountered three main Indian groups: the Western Monache, the Yokuts, and the Tubatulabal. As was common in other parts of the country when Europeans made contact, the Indians in were exposed to diseases and their population decreased significantly. So by the 1800s, when European settlers began to arrive in large numbers, much of the native population had died.

Efforts to save the ancient trees in both parks from lumber companies began in the second half of the 1800s. One settler who led the way was settler Hale Tharp, who made a home inside of fallen sequoia tree in the Giant Forest grove (it is still intact today and visitors can peek inside). Tharp met famous naturalist John Muir, who stayed with Tharp in the cabin. Thanks to theirs and many others' efforts, both parks were established to protect these ancient forests.
Sources
"History and Culture." National Park Service. Accessed April 23, 2018. https://www.nps.gov/seki/learn/historyculture/index.htm.

Photo: Wikimedia Commons
https://commons.wikimedia.org/wiki/Sequoia_National_Park

Additional Information