Kidnapping Site of Mary Jemison Historical Marker
Introduction
This historical marker was dedicated in 1947 by Pennsylvania Historical and Museum Commission and recognizes an event in 1758 during the French and Indian War when a raiding party of French soldiers and Shawnee Indians kidnapped twelve-year-old Mary Jemison. The raiders also captured her family members and other neighboring British settlers a short distance from this place. Mary Jemison was adopted into their culture and spent her entire life living among the Indians, and her story captivated many for the next two centuries.
Images
PA Historical Marker along US Route 30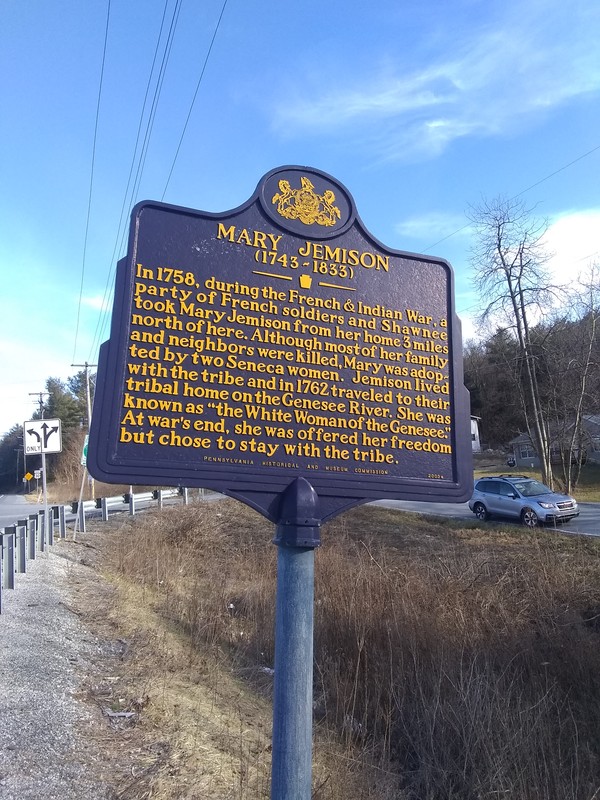 Intersection of Church Road and Buchanan Valley Road with sign indicating Mary Jemison, "White Squaw"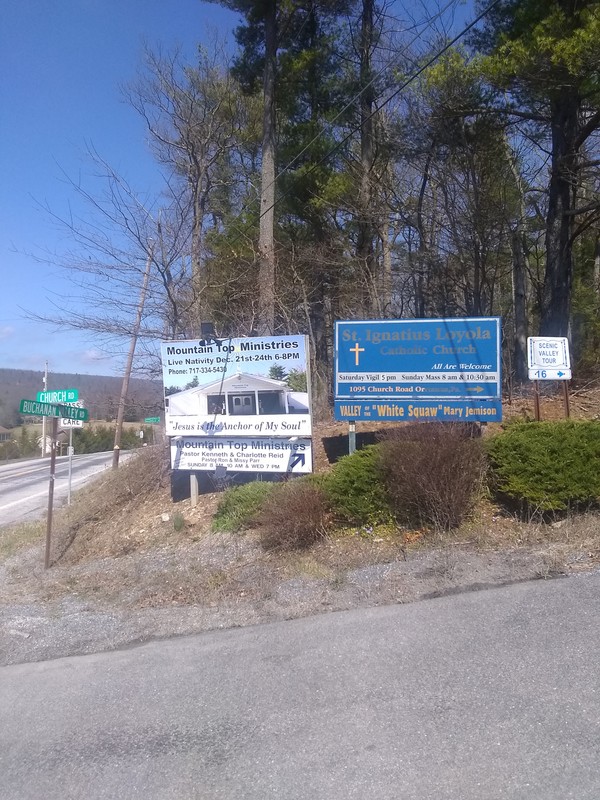 Panoramic View of area, near Mary Jemison Statue

Commemorative Statue of Mary Jemison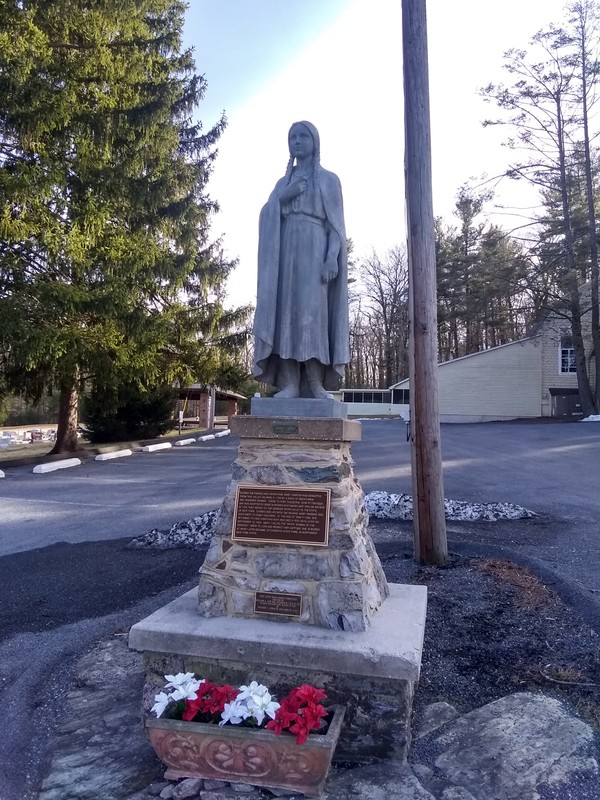 Painting that depicts the Raid and Abduction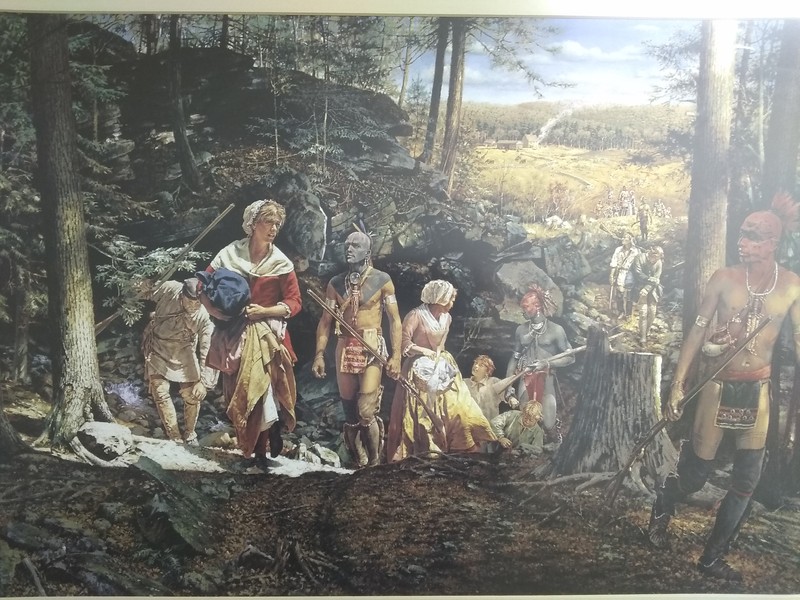 Backstory and Context
The North American French and Indian War, known as the Seven Years' War in Europe, pitted the French and their Indian allies against the British. This was a global power struggle with severe local implications. Particularly vulnerable were the frontier families that settled in the hinterland, far from the aid of British military forces. Raids such as this one were commonplace as the opposing sides struggled for dominance in areas where farms were dispersed and terrain difficult to defend without substantial organized military forces.
Mary Jemison's family and her neighbors comprised a group of Scots-Irish settlers who were making a living by clearing and farming this land. This was the frontier at the time and was generally beyond the limits recognized as British territory. This exposed settlers to harassment by the French and their Indian allies.
According to Mary, who was twelve years old at the time of her abduction, the raiding party "consisted of six Indians and four Frenchmen." The raiding party pillaged the nearby settlements, killed a settler, and then forced the abductees to accompany them as they quickly traveled west into the deep woods. Over the next twenty-four hours the group traveled west toward the swampland of the Conococheague Creek, north of Fort Loudon, suffering from hunger, thirst, and exposure.
The account of Mary Jemision's abduction and subsequent life among the American Indians is documented in the book "A Narrative of the Life of Mrs. Mary Jemison," in which Mary narrates the story of her life to author James Seaver in 1823. At that tie, she was approximately 82 years old. The incredible story recounts her life among the native population and provides the reader with a unique look at the native culture from someone immersed in it throughout colonial and post-revolutionary Pennsylvania and New York.
Sources
Seaver, James E. 1824. A Narrative of the Life of Mrs. Mary Jemison, The Project Gutenberg. Accessed April 24th 2020. https://www.gutenberg.org/files/6960/6960-h/6960-h.htm.
Image Sources
Author

Author

Author

Author

Franklin County Historical Society