Ayer Block
Introduction
Ayer Block was built prior to 1891, either by Anna O. Miller or by someone else who was paying land rent to Miller. The first business at the Ayer Block was Ayer's Emporium, a ladies' apparel store operated by Frances H. Ayer. The store occupied the first and second floors of the building. An old photo shows a very impressive set-up in which the entire width of the second-story facade was floor-to-ceiling display windows. After some time, "Sharon and Toupin" had moved into the ground-floor space and Ayer's Emporium was confined to the upper level. In July, 1913, Mrs. Ayer's children sold the building to William H. Hennessy. By 1917, both commercial stories were being leased by "G. A. Toupin and Co.", who owned the building until the 1970's. Restaurant Borracho Taco currently runs its business out of the building (2020).
Images
Ayer Block (right) (c. 1920s)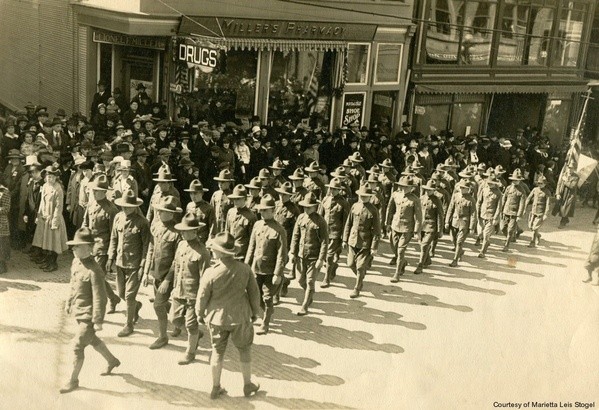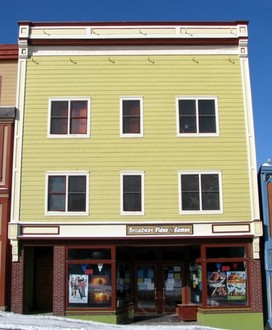 Sources
Ayer Block , Historic Saranac Lake Local Wiki. Accessed April 24th 2020. https://localwiki.org/hsl/Ayer_Block.
Additional Information