Wyck's Smokehouse
Introduction
This smokehouse dates to 1797 when food preservation was essential to the nutritional survival of Wyck's inhabitants. Without modern day refrigeration, meat would spoil quickly if left untreated. Even still, butchering of larger animals was left for colder weather when naturally cool temperatures helped prevent meat from going bad too quickly. Smokehouses such as this one would be used to hang meats after they had been salted for later consumption.
Images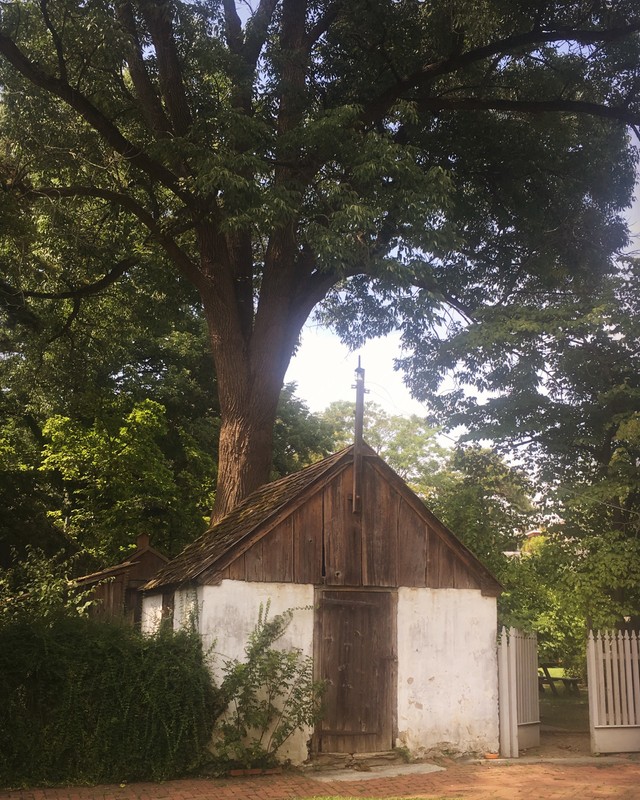 Backstory and Context
In 1790, Philadelphia was devastated by the Yellow Fever epidemic. Wyck's fourth generation owners, Reuben Haines I and Margaret Wistar resided in downtown Philadelphia. Both Reuben and Margaret succumbed to the fever, leaving their country home, Wyck, in the possession of their son, Caspar Wistar Haines. Upon his inheritance, Caspar moved his family to Wyck to escape the contagion running rampant in the city. It was in this historical moment that this smokehouse was constructed. When Caspar and his wife Hannah arrived they immediately set to work updating the family home. They united the front and back buildings and stuccoed the exterior of the main house, they erected a coach house for their carriage, and they built the smokehouse to store and cure meat.