Dr. E.L. Trudeau Memorial Statue
Introduction
In 1915, Dr. Edward Livingston Trudeau died. It was proposed in 1917 that a statue was made to commemorate his legacy, and serve as a memorial. Although it was very difficult to get money and metal during the war, patients raised enough money to get the statue installed in August, 1918. The statue, known as the Trudeau Memorial, was made by Gutzon Borglum, sculptor of Mt. Rushmore. The bronze statue illustrates the typical posture of a tuberculosis patient with a blanket folded on lap to keep warm (a pamphlet told patients exactly how to fold it). It is considered a good likeness of Dr. Trudeau. The statue was moved from the Sanatorium property when Trudeau Institute opened in 1964. A plaque on the pedestal has one of Dr. Trudeau's favorite quotes. The quote is in French. Translated, it reads: To cure sometimes, to relieve often, to comfort always."
Images
Dr. E.L. Trudeau Statue (2016)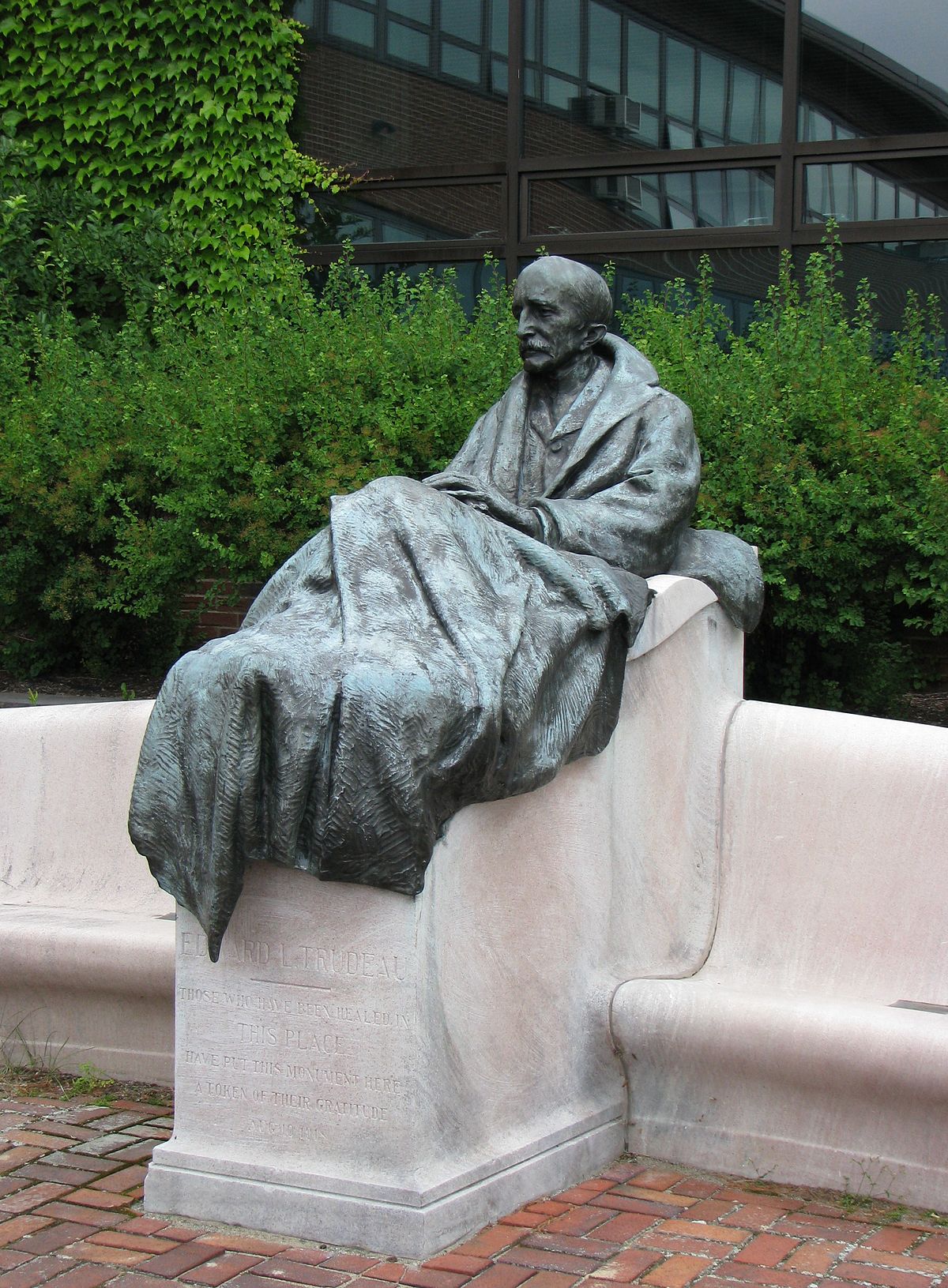 Family gathered around Dr. E.L. Trudeau Statue (undated)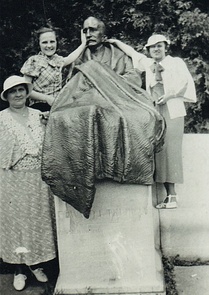 Sources
Trudeau Statue, Historic Saranac Lake Local Wiki. Accessed April 23rd 2020. https://localwiki.org/hsl/Trudeau_Statue.
Additional Information