The Dining Room
Introduction
The Dining room is designed by George Platt, a New York interior designer, in the French Renaissance Revival style. Exaggerated picturesque elements such as pediments, columns, raised cartouches, and medallions define the style. The ceiling is paneled and frescoed with fruits and one can see garlands, figures, and clusters of grapes carved into the chimney breast that once housed a clock over the fireplace. Both the Lockwoods and the Mathews had a two table arrangement, with each table seating twelve. The carpet is a reproduction of the original, which was hand-woven in France. All of the original carpets were sold at the City of Norwalk's 1944 auction.
Images
A historic photo of the Dining Room in the Lockwood era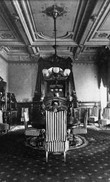 A historic photo of the Dining Room in the Mathews era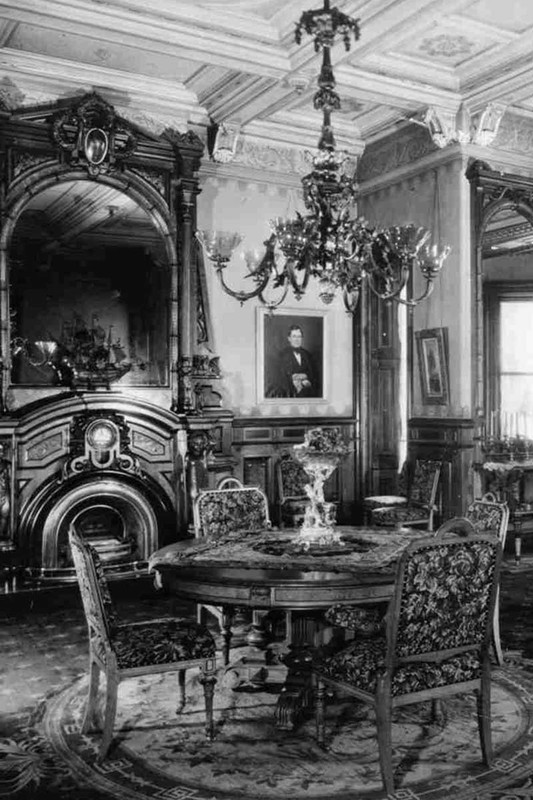 The cabinetry of the Dining Room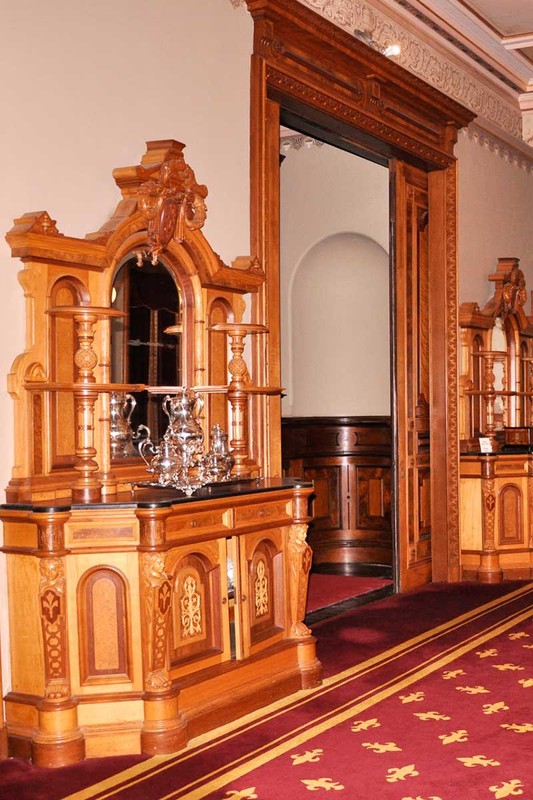 The mantel of the Dining Room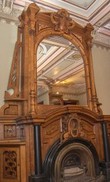 The furniture of the Dining Room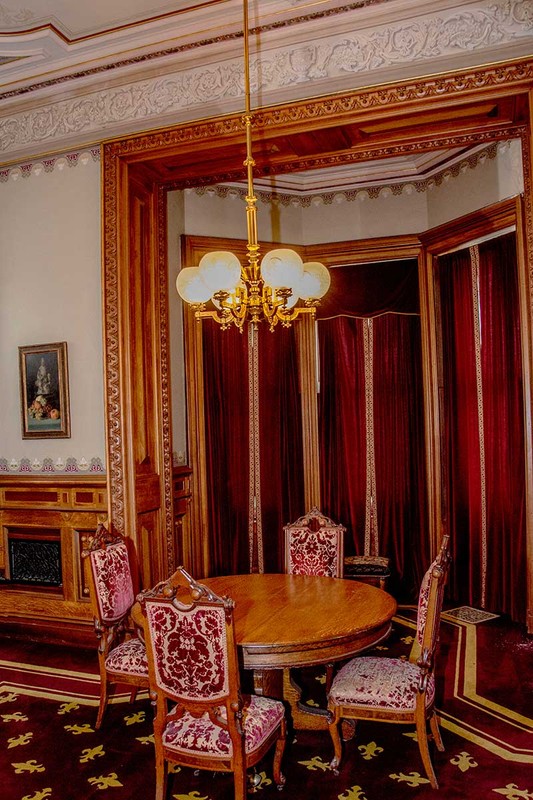 Backstory and Context
On the opposite wall from the bay window, housing one of the Mathews' tables, are two doors. The one closest to the drawing room is the silver vault with shelves and a sink. It has a double door, one of wood and one of iron. The iron door served to protect the contents from both fire and burglary. Today you can see pieces of both the Lockwoods' and Mathews' dinnerware on display. On the other side of the room, the wood door originally led to the butler's pantry, kitchen, laundry, and other servants' areas. The area now serves as a location for the elevator to allow ADA accessibility.
Sources
Dining Room, The Lockwood-Mathews Mansion Museum. Accessed April 22nd 2020. https://www.lockwoodmathewsmansion.com/dining-room/.
Image Sources
The Lockwood-Mathews Mansion Museum's Permanent Collection

The Lockwood-Mathews Mansion Museum's Permanent Collection

Jennifer Rose, 2009

Sarah Grote Photography, 2016

Sarah Grote Photography, 2016

Additional Information