First Flight Park
Introduction
On January 12, 1911, Roland Garros of the Moisant International Aviators made the first powered flight in Fort Worth. The flight occurred at the Fort Worth Driving Park and 17,000 people were on hand to witness the event. The Driving Park was located in an area that is now occupied by the parking lot behind Montgomery Plaza on West 7th Street. A Texas Historical Marker commemorating the event was dedicated in 2014. The marker will be installed in a new Fort Worth city park being constructed at the corner of Carroll Street and Mercedes Avenue which is scheduled to open in 2016. The park is approximately 600 feet west of the first flight location.
Images
First Flight Park Street View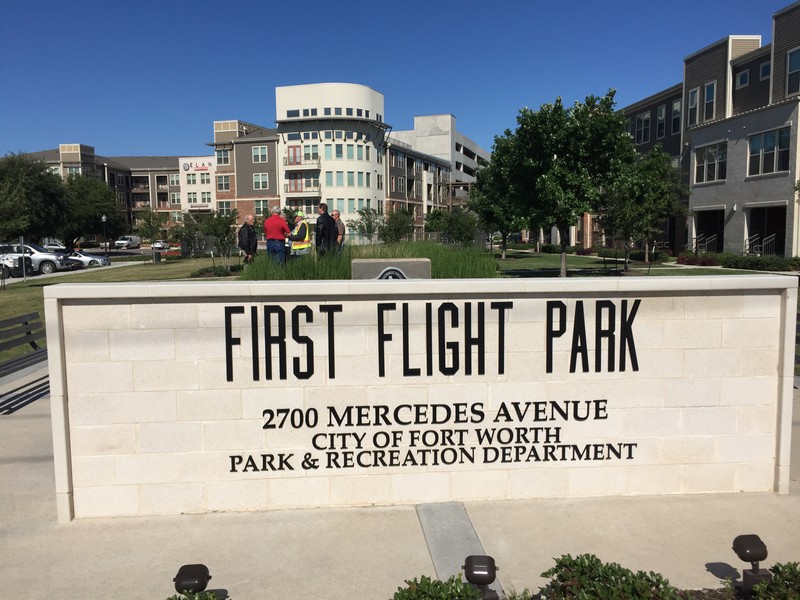 Texas Hisrorical Marker at First Flight Park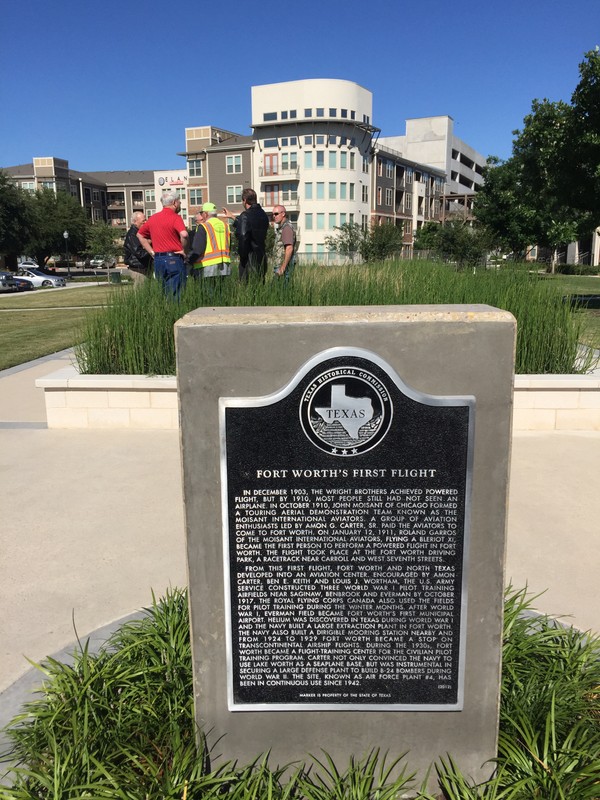 Full Scale Scuplture of the Blerot XI that peformed the first powered flight in Fort Worth. It is the largest wind vane in the State of Texas.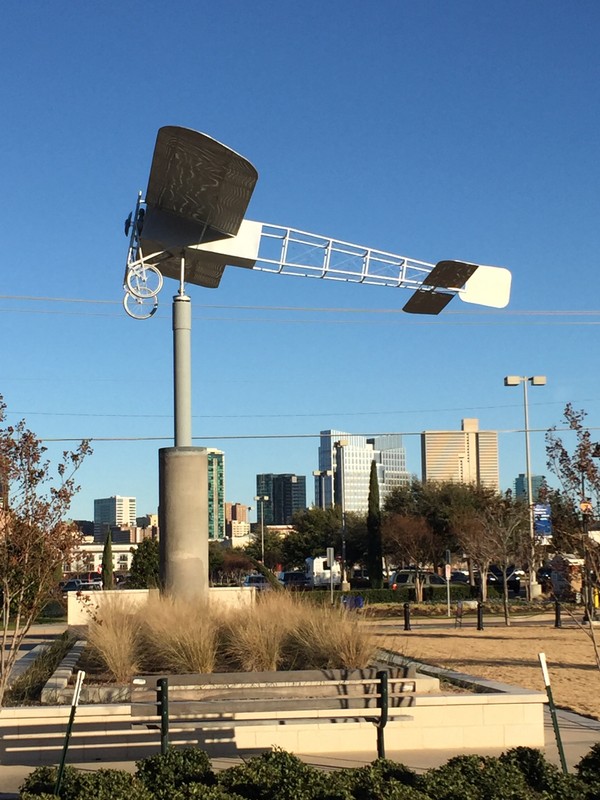 First Powered Flight in Fort Worth, January 12, 1911.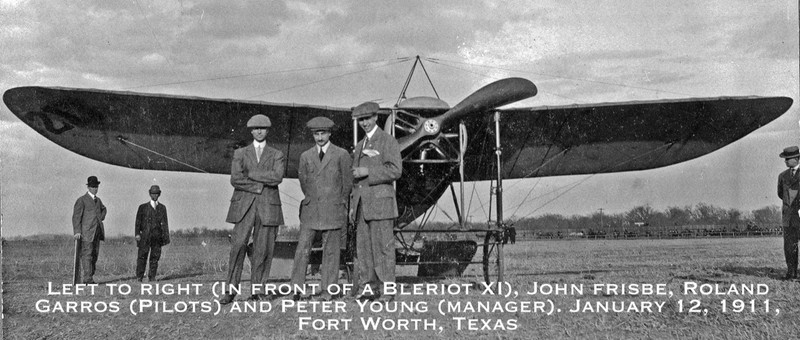 1928 aerial photo of the newly-completed Montgomery Ward Building on West 7th Street with remnants of the driving park in the background.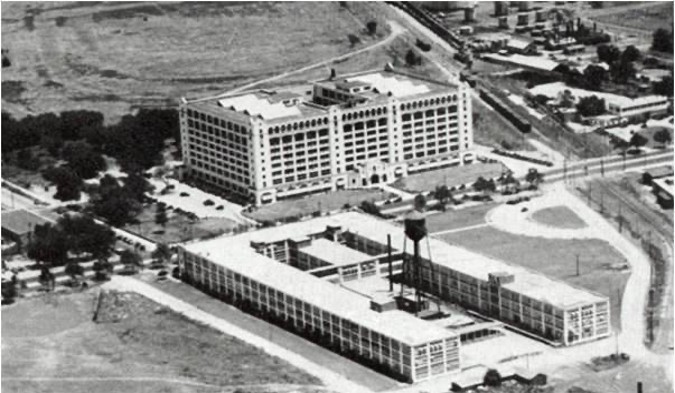 Backstory and Context
The 1st powered flight in Fort Worth, Texas took place on a very windy Thursday, January 12, 1911. With a crowd of about 17,000 spectators, Frenchman Roland G. Garros of the Moisant International Aviators flew his Bleriot XI monoplane on a 7-mile cross-country jaunt at 1200', circled the take-off area a few times, and then made a beautiful landing in high, buffeting winds.
The take-off area was the old Fort Worth Driving Park, a race track that was located near where the current day Montgomery Plaza is now. Roland Garros was also the famous tennis player, whose name is on the Stade Roland-Garros tennis complex in Paris, France where the French Open is played in May of every year. The area is now a city park that was dedicated 103 years to the day after Garros braved those high winds. Featured in the park is a full-size replica of Garros' Bleroit XI and a Texas historic marker was dedicated at the site in 2014.       
Additional Information