The Chocolate Moose
Introduction
Right in our very own Bloomington is one of the most historical ice cream shops in all of Indiana. The Chocolate Moose has been serving ice cream for years, and offers a variety of options to cater towards all types of ice cream lovers. Passed down from generation over the years, this ice cream shop has stayed true to its roots and keeps customers wanting to come back for years.
Images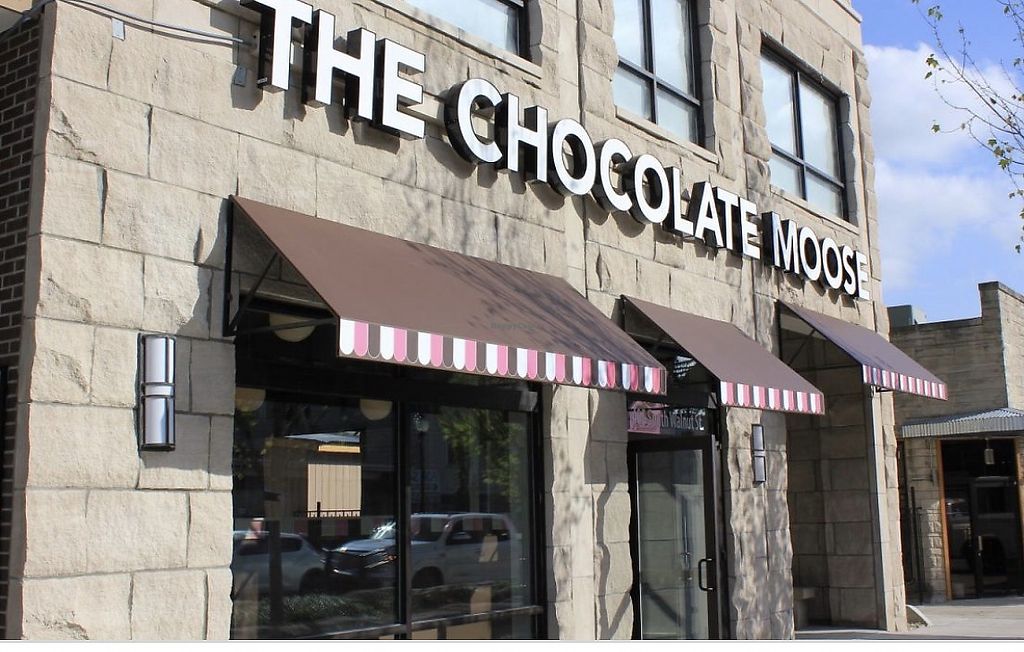 Backstory and Context
The Chocolate Moose hasn't always been the name of this ice cream parlor, and it has had multiple name changes throughout the years. It's history first began in 1933 when Cletus May lost his manufacturing job. Cletus was unemployed during the Depression and struggled to find work, so Cletus and his wife, Elmsley, decided to open May's Cafe. In a struggling economy May's Cafe began to fail, and three years later it downsized. The couple moved and opened May's Cafe again, but this time as an ice cream parlor. After years of successfully running the business, Cletus passed it down to his eldest son, Doran May. In the 1950's Doran moved the parlor the the current location it still has today, but this time with a new name. Doran re-branded and opened The Penguin, where it operated for a number of years. It was not until 1983 that this historic ice cream parlor got the name of The Chocolate Moose after it had temporarily shut down. Years later Doran passed the business down to his son, Tim, and he decided that the May's multi generational ownership would come to an end. Tim gave up his control of the shop to Jeff Grossnickle, and later in 2013 the current owner Justin Loveless took over. The Chocolate Moose is still open today, and still focuses on an authentic approach to making ice cream. All of the ice cream is made on sight, and uses fresh ingredients. This parlor has has multiple names, locations, and owners, but still holds true to what makes it unique.
Sources
McEnerney, Shannon. "Video Unveils Chocolate Moose's History." Indiana Daily Student, 20 Nov. 2006, www.idsnews.com/article/2006/11/video-unveils-chocolate-mooses-history.