William Aiken House
Introduction
Completed in 1811, the name of the house comes from its first owner. William Aiken was a successful merchant and he was also the president of the company that built the first rail road in South Carolina. The house itself was very well designed. Some even say that is one of the best in the city of Charleston. around the house, you will find gardens, wrought iron gates and even different outbuildings including a unique Gothic Revival- style carriage house. The house was used for offices from 1877 to 2000. It now is used as an event venue and retail space.
Images
A view of the beautiful William Aiken House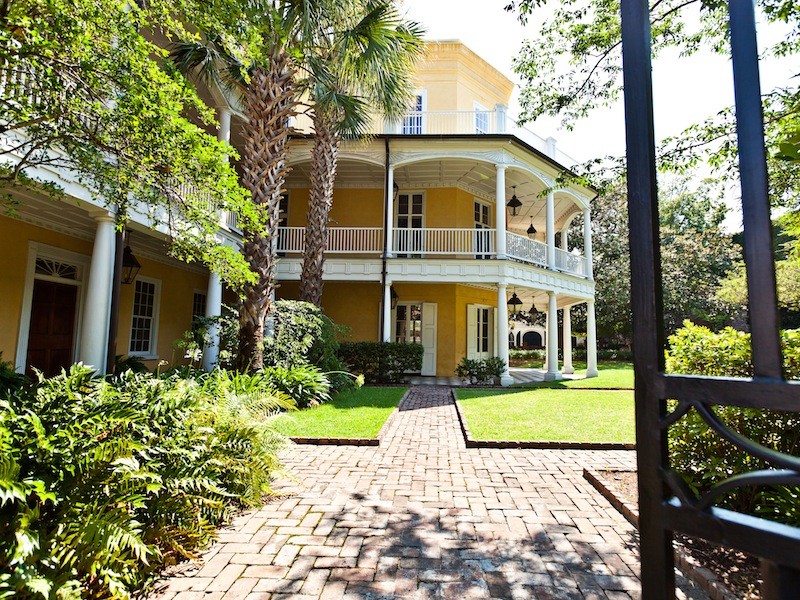 A 1969 view of the William Aiken House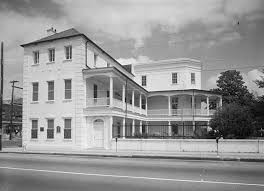 Backstory and Context
The original home was completed in 1811. Since then, there has been major restorations worth as much as $3.7 million. These rehabilitations to the house restored the original craftsmanship and design with the help of an NPS Federal Historic Preservation Tax Credit. There were missing historic features on the first floor that were restored. Also, existing historic materials and finishes were conserved. After the restorations, the property's rich historical design can be appreciated again through out its community.
The WIlliam Aiken house is known for its beautiful design. However, it is also very important in railroad history in South Carolina. It is significant nationally for the role it played in the development of the railroad industry in the United States. The railroad structures represent the collection of antebellum railroad structures that illustrate the development of an early railroad terminal facility. These types of buildings were only constructed as they were needed. The house was the home of William Aiken Sr. He had played a major role in creating the South Carolina Canal and Railroad Company. He was its first president. This company was actually the first railroad to use steam from the very beginning of its operations. It was also the first company to use an American made train to carry the State's mail.
The house has a blend of 18th charm and 21st century sophistication, making it one of the most popular venues for many events including weddings, private receptions and meetings. It was chosen by Martha Stewart Weddings to be the best venue in the state to have a wedding. It has been in different features. The popular movie, The Notebook, was even filmed here. It has staged photo shoots there as well. It is a very beautiful property and has great history.
Sources
"William Aiken House" http://www.nps.gov/resources/site.htm?id=18894 "William Aiken House and Associated Railroad Structures" http://www.nationalregister.sc.gov/charleston/S10817710007/ "William Aiken House" http://www.pphgcharleston.com/venues/view/william_aiken_house
Additional Information