Apthorp Apartments
Introduction
One of Manhattan's most storied and coveted apartment buildings, the Apthorp was built in 1906 for William Waldorf Astor. The massive structure occupies an entire block on the West Side and was built around a large interior courtyard. Over the years, the Apthorp has been home to the wealthy and influential, many of whom lived for years in rent-controlled luxury. The building is listed on the National Register of Historic Places.
Images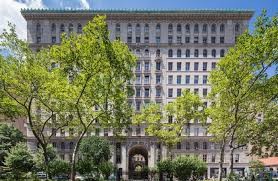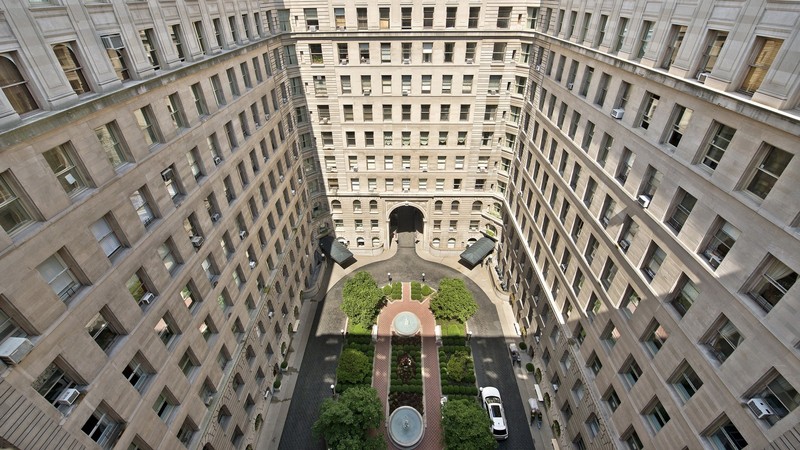 Ground-level view of the courtyard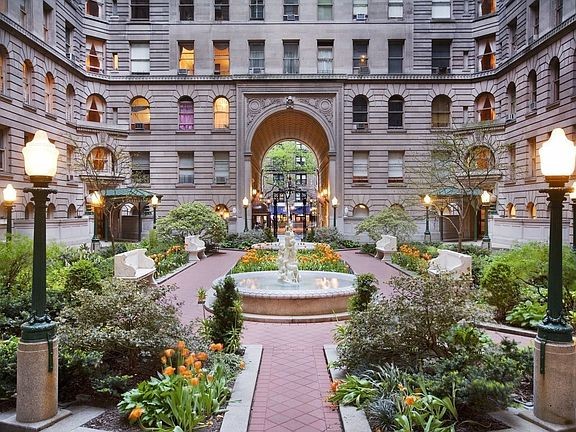 Backstory and Context
Manhattan has no shortage of glamorous, storied apartment buildings, but the Apthorp is one of the city's most famous residences. It was built between 1906 and 1908 for William Waldorf Astor, who envisioned the building as the grandest and most ambitious apartment dwelling in the world.The building was designed by architects Clinton & Russell, who spared no expense in their plans.
At the time the Apthorp was built, apartment living was considered somewhat disreputable. Well-heeled New Yorkers lived in brownstones and apartments were considered dwellings primarily for bachelors. The Apthorp was meant to change that; by offering unparalleled luxury and modern amenities, Astor believed that the wealthiest New Yorkers could be lured from their brownstones.
The Apthorp occupies an entire city block on the Upper West Side. Each apartment provided residents with a restaurant-sized kitchen, mosaic floored entry halls, servants quarters, and what was, for the time, a high-tech electrical system that gave residents the ability to press a button to summon their servants. The apartments occupy four symmetrical limestone buildings constructed around a central courtyard.
Over the years, the Apthorp--because of its luxury, its exclusivity, as well as stabilized rents for much of its history--has attracted numerous celebrities. Nora Ephron, Robert DeNiro, Cyndi Lauper, and Conan O'Brien are just a few of the famous names who have called the Apthorp home. Nora Ephron famously wrote a New Yorker piece about her love of the building as well as her reluctant move from the Apthorp when her rent was raised to $12,000 a month.
The Apthorp is listed on the National Register of Historic Places.
Sources
David, Mark. Is the Apthorp New York City's Next Celebrity Enclave?, Variety. July 13th 2009. Accessed June 4th 2020. https://variety.com/2009/dirt/real-estalker/is-the-apthorp-new-york-citys-next-celebrity-enclave-1201229540/.
Ephron, Nora. Nora Ephron's Apartment: A Love Story , New Yorker . May 29th 2006. Accessed June 4th 2020. https://www.newyorker.com/magazine/2006/06/05/moving-on-nora-ephron.
Blumer, Ronald . Weekend Column: What it's Really Like to Live at the Apthorp, West Side Rag. September 25th 2016. Accessed June 4th 2020. https://www.westsiderag.com/2016/09/25/weekend-column-what-its-really-like-to-live-at-the-apthorp.