Milan Hoosier Museum
Introduction
In 1954 the basketball team of a very small school of Milan Indiana beat the much larger and well known school of Muncie in the Indiana state basketball championship game. This game inspired thousands of people and showed the true heart of the small city and this historical site was put into place to run as a museum for this team from 1954. Still to this day those young men serve as an inspiration to many all around them and will continue for years and years to come.
Images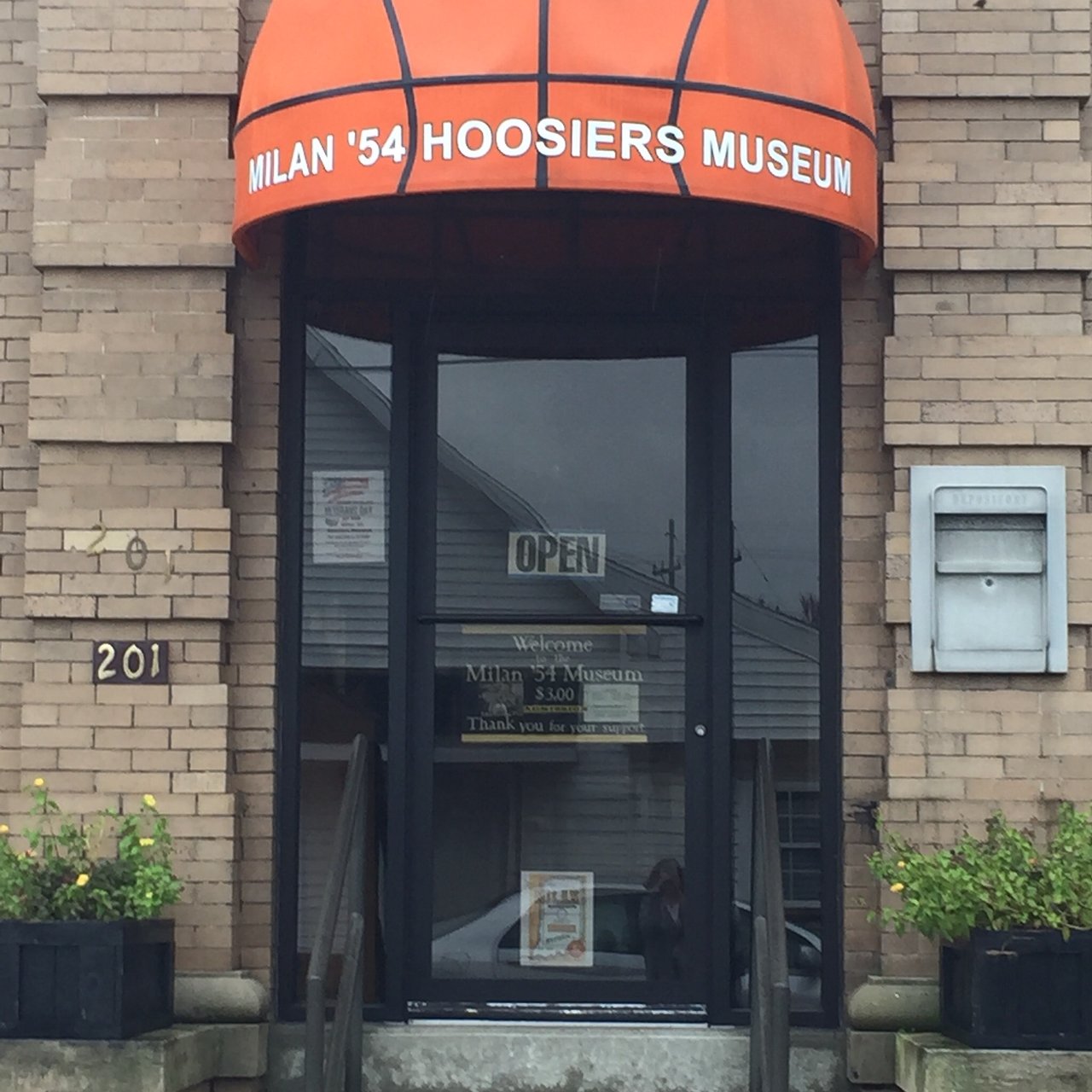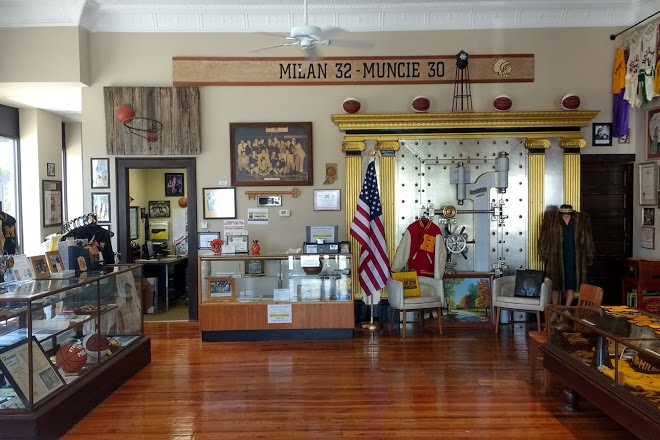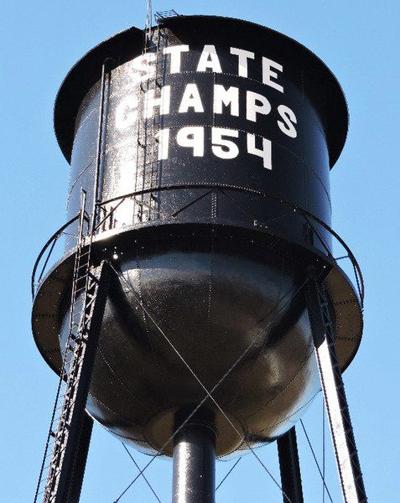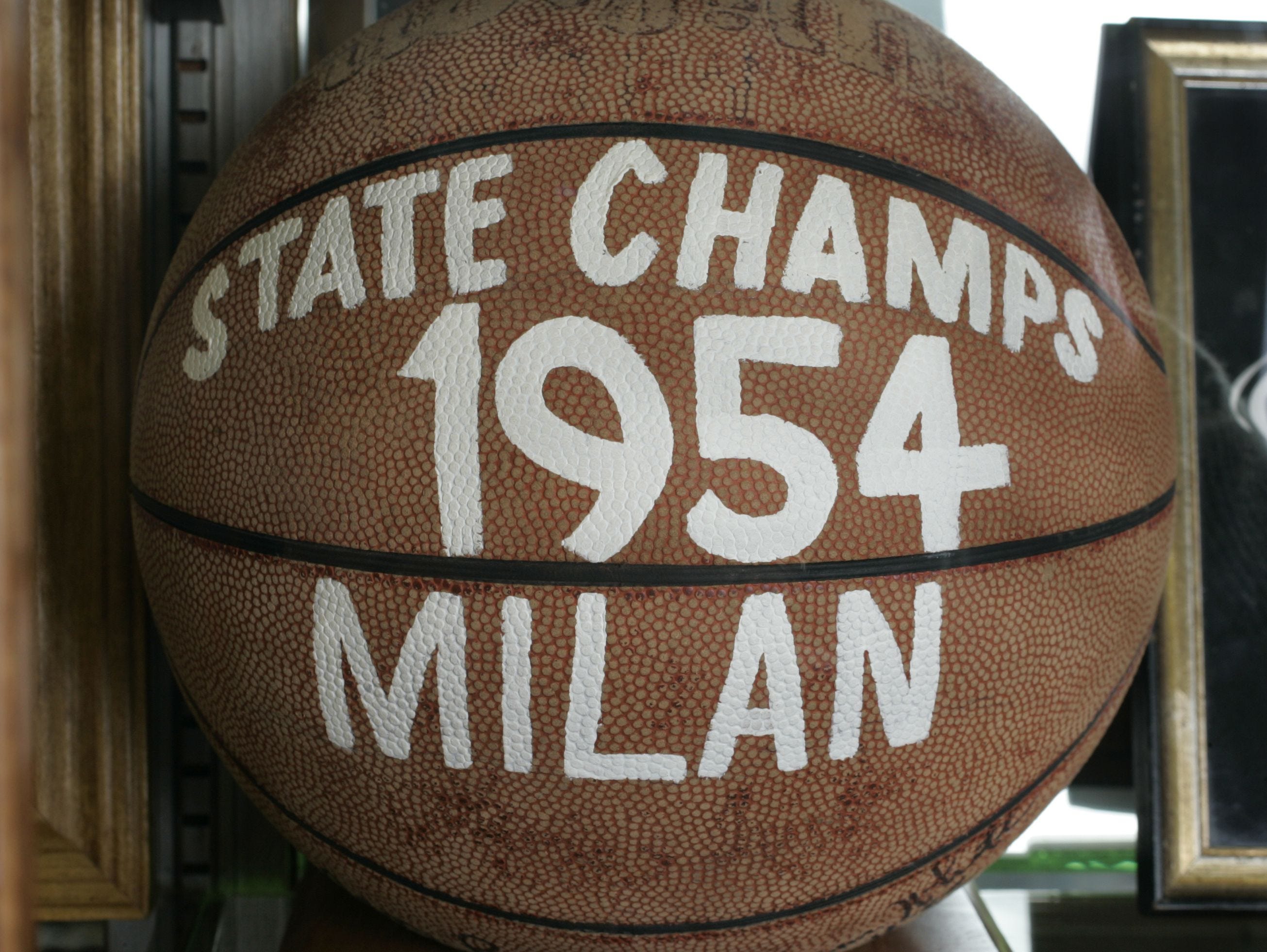 Backstory and Context
This museum is set in the small town of Milan Indiana where the team who is the main stars of the movie Hoosiers is from. The movie Hoosiers may of been loosely based off of the actual game and event that took place but that is why this museum is so important because you can see the real history and artifacts of what actually took place at that game and all the events leading up to it.
It was a very big deal for a town like Milan to beat a team as big as Muncie in basketball. It proved to everyone that regardless of your upbringing and where you are from you can still succeed as long as you work hard and stay determined to push yourself to be the best. This is why in 1954 where this game took place thousands traveled from all over the state to witness this game in person and came into the town for the send off of the players and to welcome them back after the big state championship game. They did something that nobody thought was possible and against all odds they came out on top and this story went on to inspire the greatest sports movie of all time.
At this museum it is like stepping into a time machine to take you back to the actual time and setting of the game. There are numerous artifacts and historical pieces from the time period and you can even sit in an old school chair and watch the old game. The museum is also home to the worlds biggest collection of official movie memorabilia from Hoosiers and you may even be one of the lucky visitors to be at the museum when someone from the original team decides to stop in.
Sources
"1954 State Champions - Milan Indians." Milan 1954 Museum, 14 Apr. 2020, milan54.org/.
"Milan '54 Hoosiers Museum." Visit Indiana, visitindiana.com/things-to-do/49994-milan-54-hoosiers-museum.
"Milan '54 Hoosiers Basketball Museum." Ripley County Tourism Bureau, ripleycountytourism.com/business-directory/4272/milan-54-hoosiers-basketball-museum/.