Market Square
Introduction
Older than the town where it sits, Alexandria's Market Square has been a place for people to come together for over 250 years. Originally a farmer's market—a role that it still plays nowadays—Market Square has always been a key player in the public life of Alexandria.
Images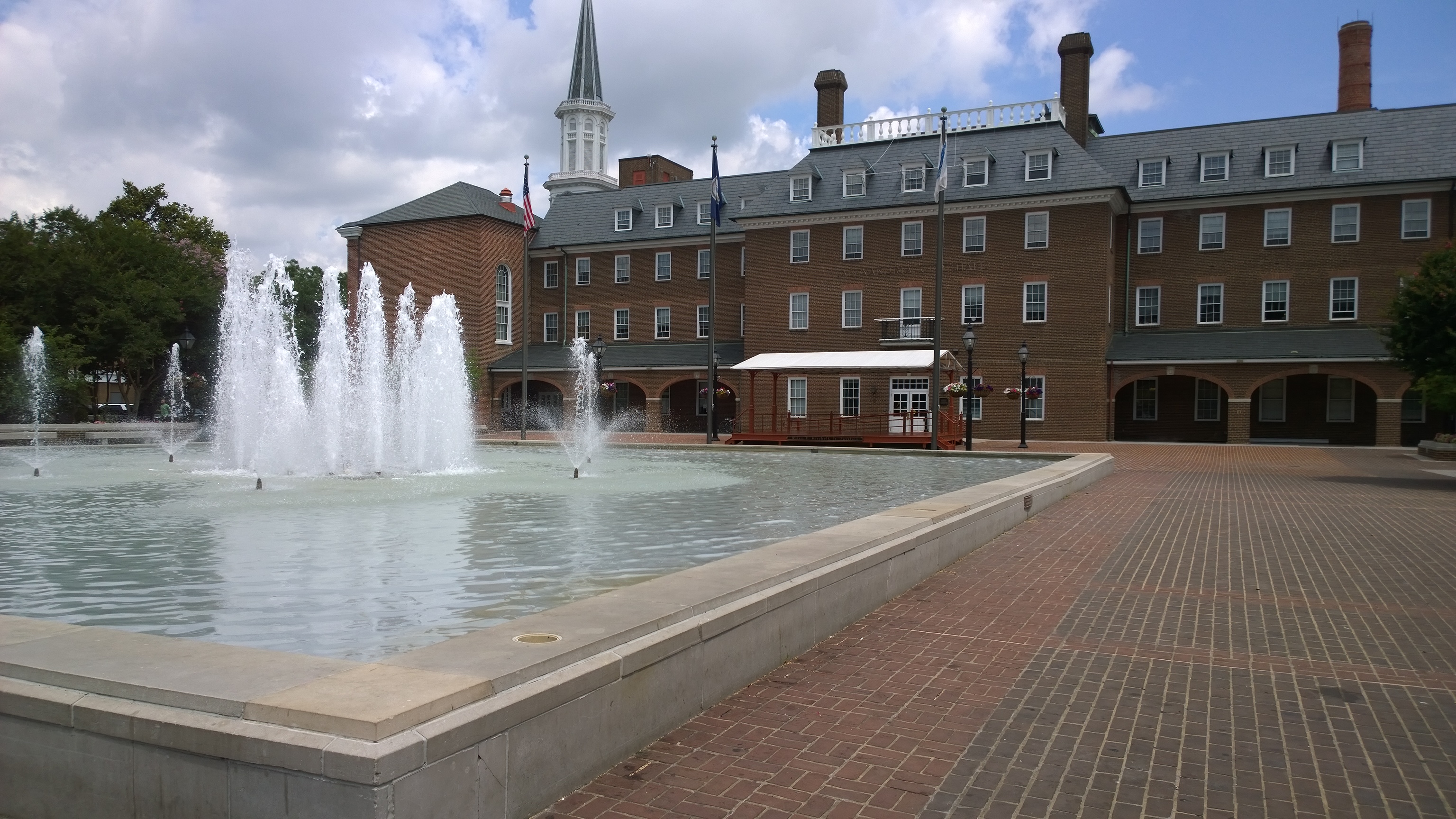 Backstory and Context
In the 1740s, the intersection between Duke and King streets was a key passage for the westbound transportation of Virginia's produce. Large wagons filled with grains, hogs, and tobacco, wheeled by daily and it was just a matter of time before the merchants started selling their goods in such a major crossroads. Thus, Market Square was born.
In the early days, it was just an empty field in which anyone could sell food, animals, and farm products to the locals and the passersby. Other activities, such as the sale of slaves and the mustering of militias, also took place in this area. Slowly, permanent structures were developed in the area; and, by the end of the 18th century, the Market Square was a booming trading site with multiple businesses, such as taverns and warehouses.
This building activity created a self-contained space that could only be accessed through two small passageways, and it remained thus until the 1960s, in which an aggressive renovation policy scheduled the demolition of all the historical buildings in Market Square with the exception of the City Hall. The objective of this policy was to remake the Old Town of Alexandria into a new, modern town. However, the locals grew unsteady at the prospect of losing their beloved architecture. A preservation movement grew while the wrecking balls swung, and it became so strong that eventually forced the city government into protecting some of Market Square's historical landmarks. Not only were buildings such as The Torpedo Factory Art Center, the Lyceum, and the Carlyle House saved from demolition, but they also underwent extensive renovations to commemorate the American Bicentennial in 1976.
Nowadays, Market Square remains a key element in Alexandria's public life. The square holds a farmer's market regularly, as well as an annual Christmas tree lightning, and multiple festivities throughout the year. Over a quarter of a century after it was born, Alexandria's Market Square still succeeds at bringing the community together.
Sources
Additional Information