The Carlyle House
Introduction
This beautiful Georgian mansion stands proud in downtown Alexandria, dominating the area's landscape since the very beginnings of this city. Shortly after its construction was finished, the Carlyle House was already a center of the Alexandrian social, economic, and political life and has remained an important element of the city ever since.
Images
The Carlyle House in 2009, source: Ser Amantio di Nicolao at en.wikipedia, CC BY 3.0, https://commons.wikimedia.org/w/index.php?curid=17981974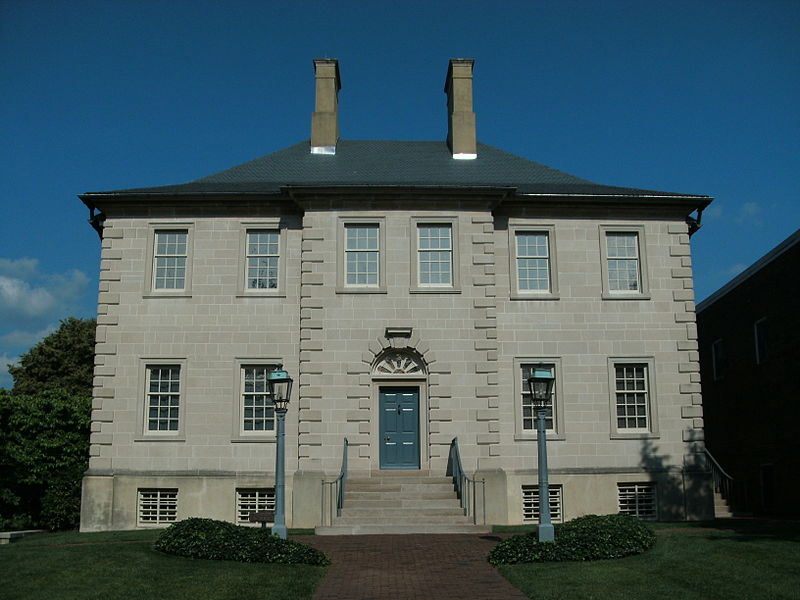 Backstory and Context
In 1749, Alexandria was a brand-new city that needed inhabitants, an auction was held to sell lots of land. Scottish merchant and Alexandria founder John Carlyle bought two of the most expensive lots, which were located between the Potomac River and Market Square. This location was ideal for his business activities, as it granted easy access to both customers and trade routes. Construction began in 1751, and Carlyle and his wife moved into the finished house in 1753.
Shortly afterwards, General Edward Braddock chose the Carlyle House to become his headquarters during the French and Indian War. General Braddock held multiple meetings in the Carlyle House, and the most famous one, known as the Congress of Alexandria, took place in 15 April 1755. In this meeting, the governors of five colonies met to design a military strategy and request funding from the British Parliament in order to fight the ongoing war. The Congress of Alexandria holds a special place in American history, as it is considered the beginning of the tensions between the colonies and Britain over taxation issues.
By the mid-19th century the estate had changed hands, and the new owner, James Green, thoroughly renovated the Carlyle House. One of the main changes was the construction of a hotel in front of the house, which became one of the best hotels in the East Coast. The exclusive Manson House Hotel was turned into a hospital for Union soldiers during the Civil War, after the Union occupied Alexandria.
After Green's death in 1880, the site changed hands often and was given multiples uses: an apartment building in the early 1900s, a museum during World War I, etc. It wasn't until 1970 when the Northern Virginia Regional Park Authority took over the estate, torn down the hotel, thoroughly restored the Carlyle House, and opened it to the public in 1976.
Nowadays, numerous public activities are held in the Carlyle House, such as daily tours, exhibits, programs for schoolchildren, as well as an annual reenactment of the Congress of Alexandria.
Sources
Additional Information