Stabler-Leadbeater Apothecary Shop and Museum
Introduction
The Stabler-Leadbeater Apothecary Museum is a small, 1900 museum boasting a vast collection of botanicals, handblown glass, medical equipment, and more. Located in Old Town Alexandria, the Stabler-Leadbeater Apothecary was opened in 1792 by Quaker pharmacist Edward Stabler, and throughout many of the major historical events in US history, from the War of 1812 up until 1933, the Apothecary withstood and remained the center of daily life in Alexandria. Some of its famous customers included George and Marsha Washington and Robert E. Lee. Nowadays, the small museum on South Fairfax Street holds more than 8,000 objects, exploring not only the history of the apothecary practice but also the life and history of Alexandria. In fact, many original furnishings as well as patent medicines, potions, and herbs still remain in place.
Images
Stabler-Leadbeater Apothecary Shop and Museum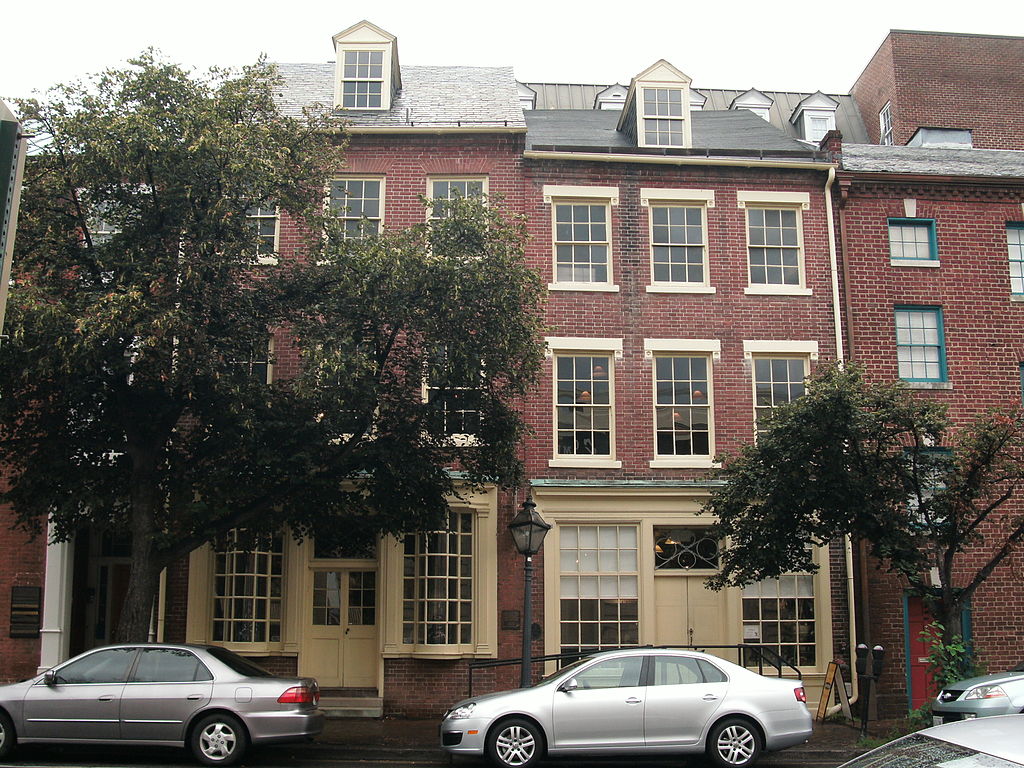 Inside the Apothecary. Photo taken after 1933. Source: Historic American Buildings Survey (Library of Congress)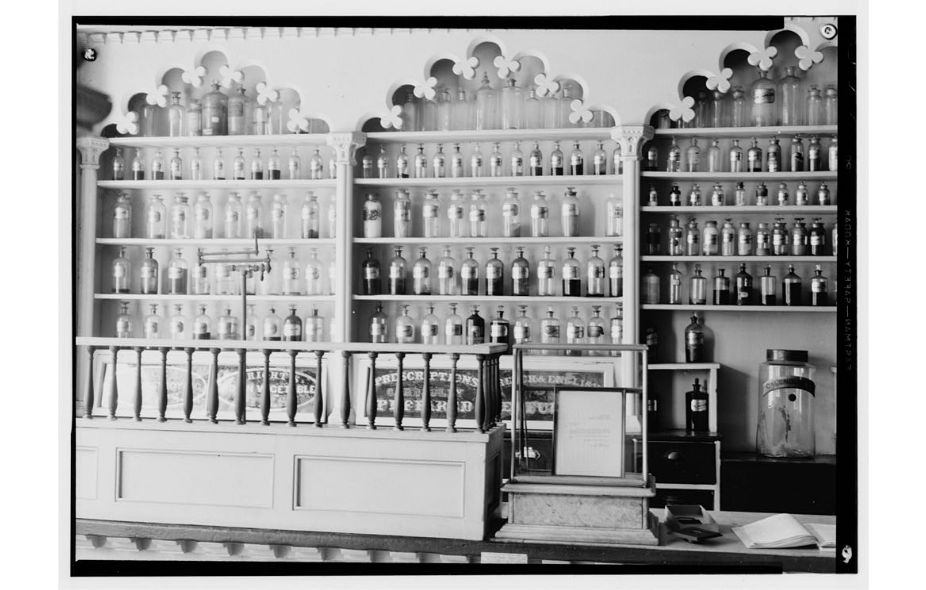 Leadbeater's Drug Warehouse in 1907. Source: Historic American Buildings Survey (Library of Congress)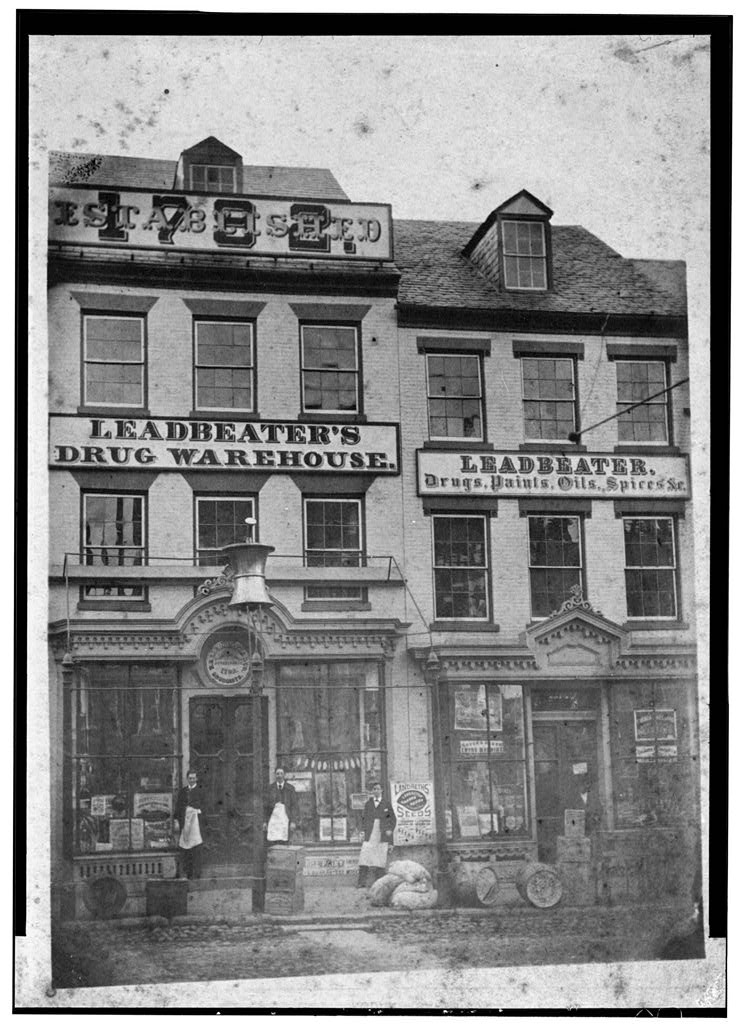 Inside the Apothecary Today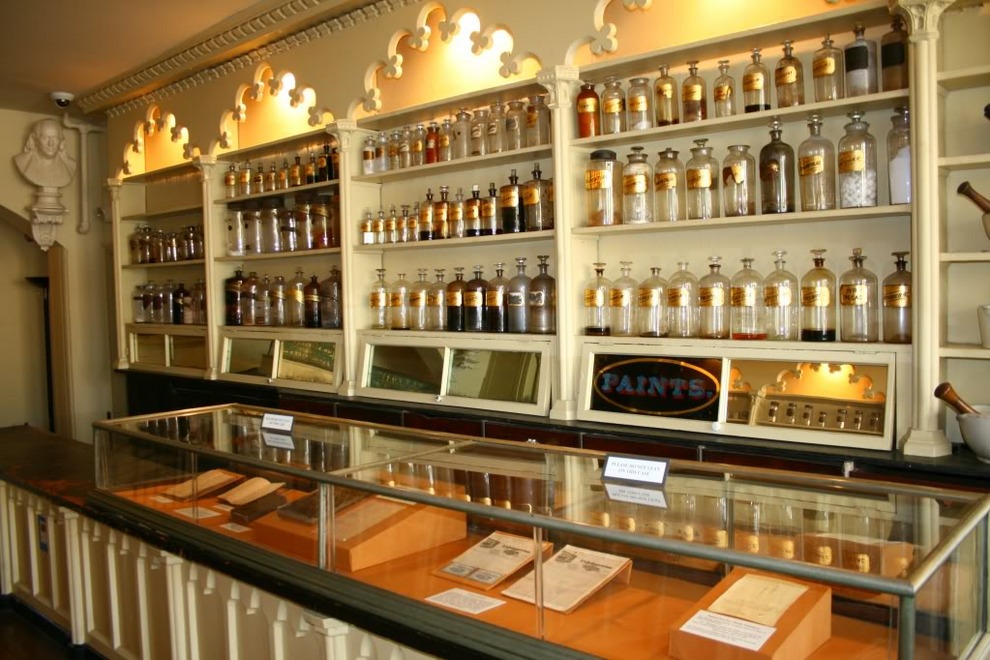 Backstory and Context
History of the Apothecary and Museum
The Stabler-Leadbeater Apothecary shop dates back to Edward Stable's arrival to Alexandria, VA around 1792. Fresh from an apprenticeship as an apothecary in Leesburg, Stable found a place to rent in central Alexandria and started his business in 1796. As a devout Quaker and a savvy businessman, Stable's apothecary became very popular, and during his career, he sold his medicines to figures such as Martha Washington and Robert E. Lee. Stable kept the business in his family and included his son-in-law, John Leadbeater. By 1852, John Leadbeater bought the apothecary.
During the Civil War, Union troops occupied Alexandria and the apothecary flourished. The war brought so much favor to Leadbeater's shop that, after the war, John Leadbeater's son was selling to 500 pharmacies throughout Washington DC, running a mail order business, and operating from 11 buildings in Alexandria. Unfortunately, by 1933, the apothecary declared bankruptcy and concerned citizens and the American Pharmaceutical Association arranged the purchase of the apothecary's collections, contents, and archives for private buyers; the purchased contents were donated to the Landmarks Society of Alexandria, who sold the collections and the museum to the City of Alexandria in 2006.1
Sources
1.) Information taken from the Apothecary's National Register of Historic Places Registration Form - http://www.dhr.Virginia.gov/registers/Cities/Alexandria/100-0106_Stabler-Leadbeater_Apothecary_Shop_1982_Final_Nomination.pdf
Additional Information