McCrillis Brothers Building (no longer standing), 146 East Fourth Street
Introduction
Destroyed by fire in 2013, the former building on this site was built as a hardware store in 1885 although early prints of the building show 1883 on cornice (1). Built by brothers John D. and Frank McCrillis, they had conducted their hardware business on this same corner as early as the 1878 in a two-story frame building. Many other occupants have served this community from this structure including Payne Brothers People's Store, Kearney-Damon Dry Goods, McMurtry's Department Store and others in the first half of the 20th century.
Images
Interior of building when Burkett-Andrews Dry Goods occupied this address in 1921. Store is decorated for Christmas. (1)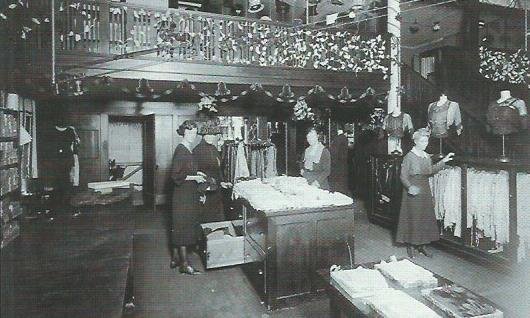 Later occupant of the building was Scott's 5 and 10 Store. This image shows attempt to modernize the building's first floor storefront in the 1940s.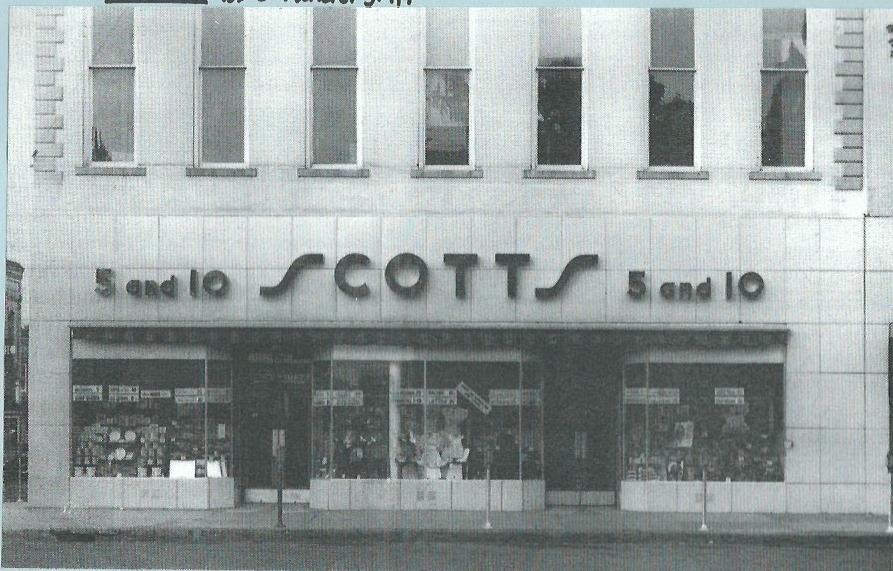 Trim samples as ordered and sold by Scotts 5 and 10 Cent store as displayed in 175th Anniversary of Carthage exhibit in 2017. These goods were manufactured by Montgomery Mills, Inc., of New York City and date from late 1940s.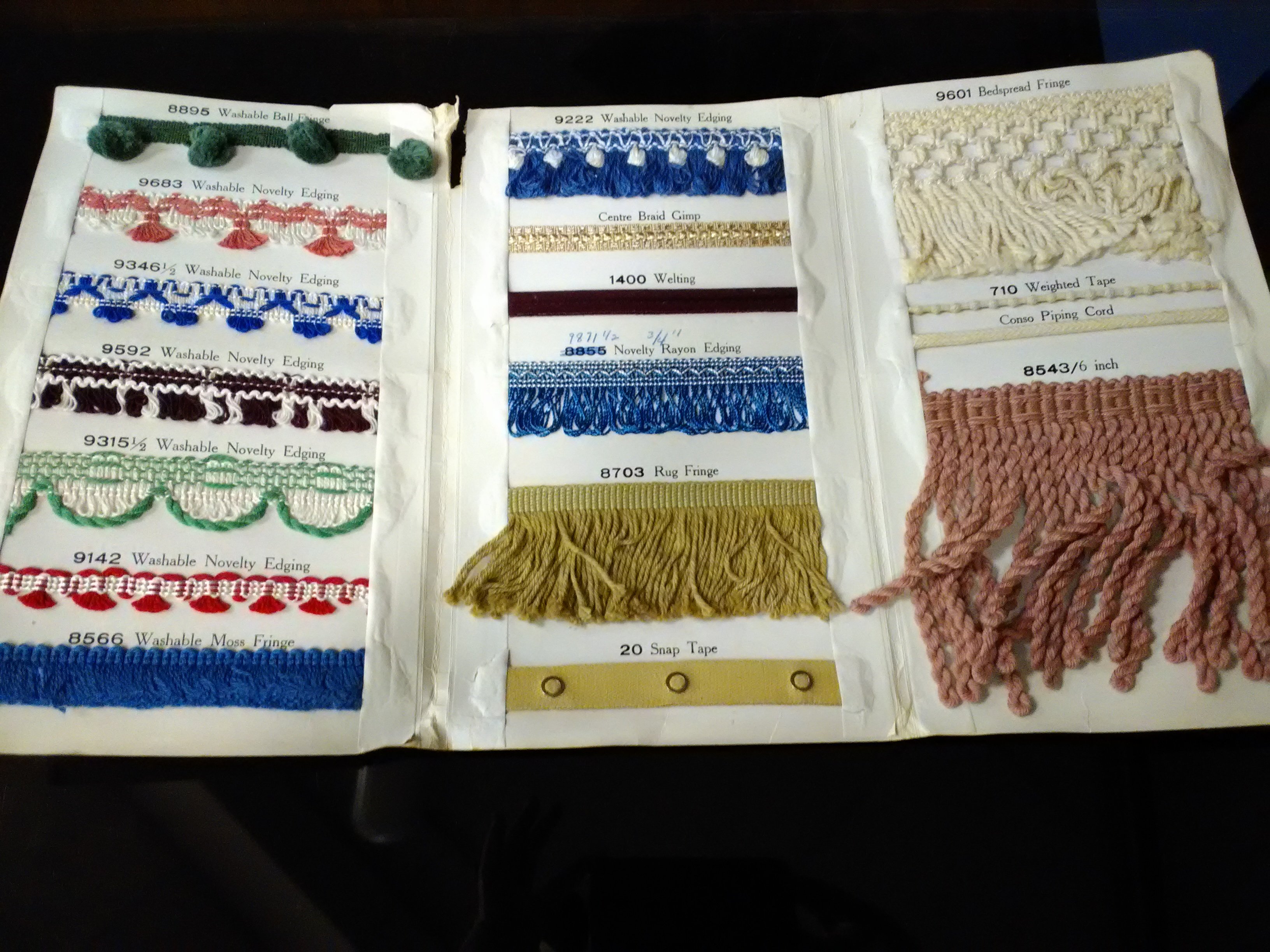 McCrillis Building as seen in 1888 Carthage City Directory.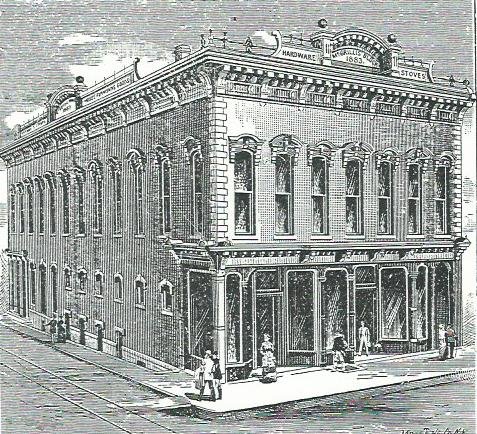 Digitization on CLIO is part of Powers Museum's "Digital Carthage" project in honor of Carthage's 175th Anniversary Celebration (March 28, 2017 through March 27, 2018).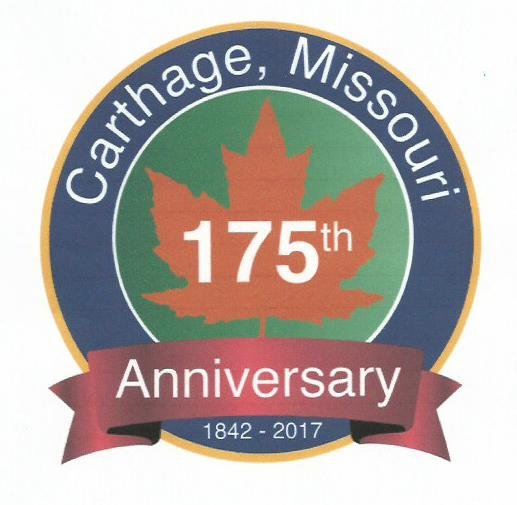 Funding for the Walking in the Wards tour was made possible by a grant from the Missouri Humanities Council and the National Endowment for the Humanities, Spring 2017.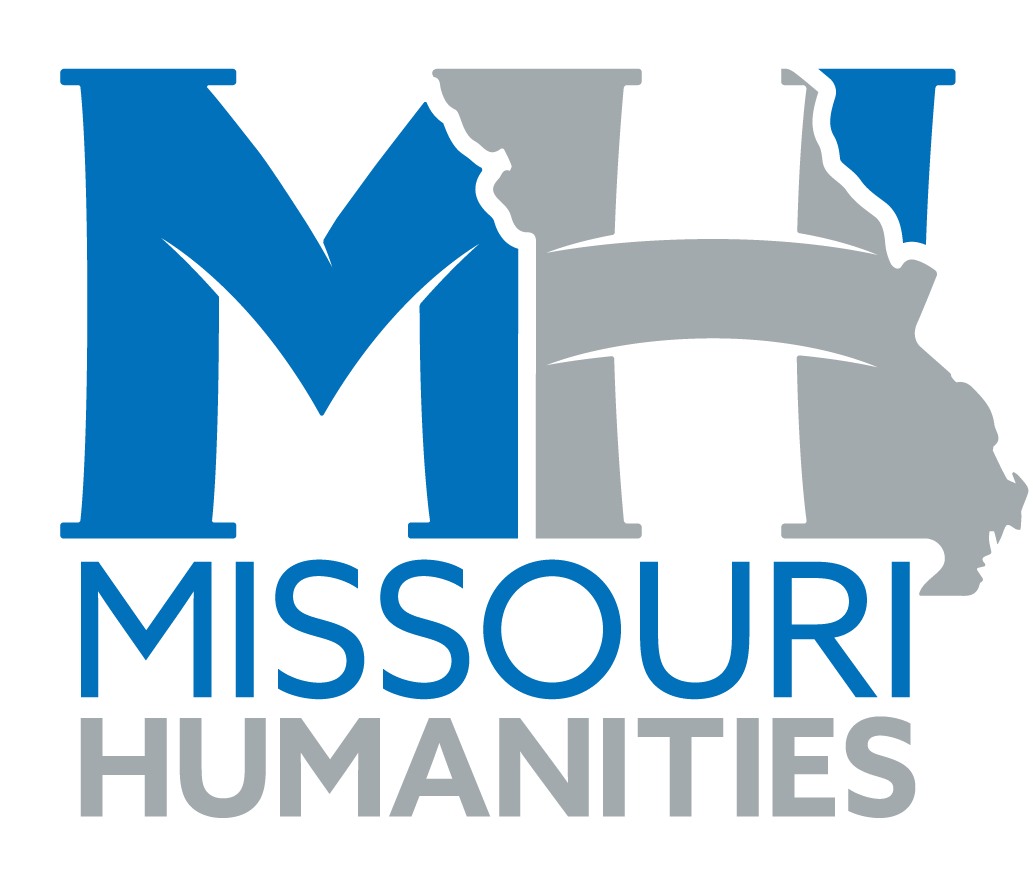 2013 image of fire that destroyed this building.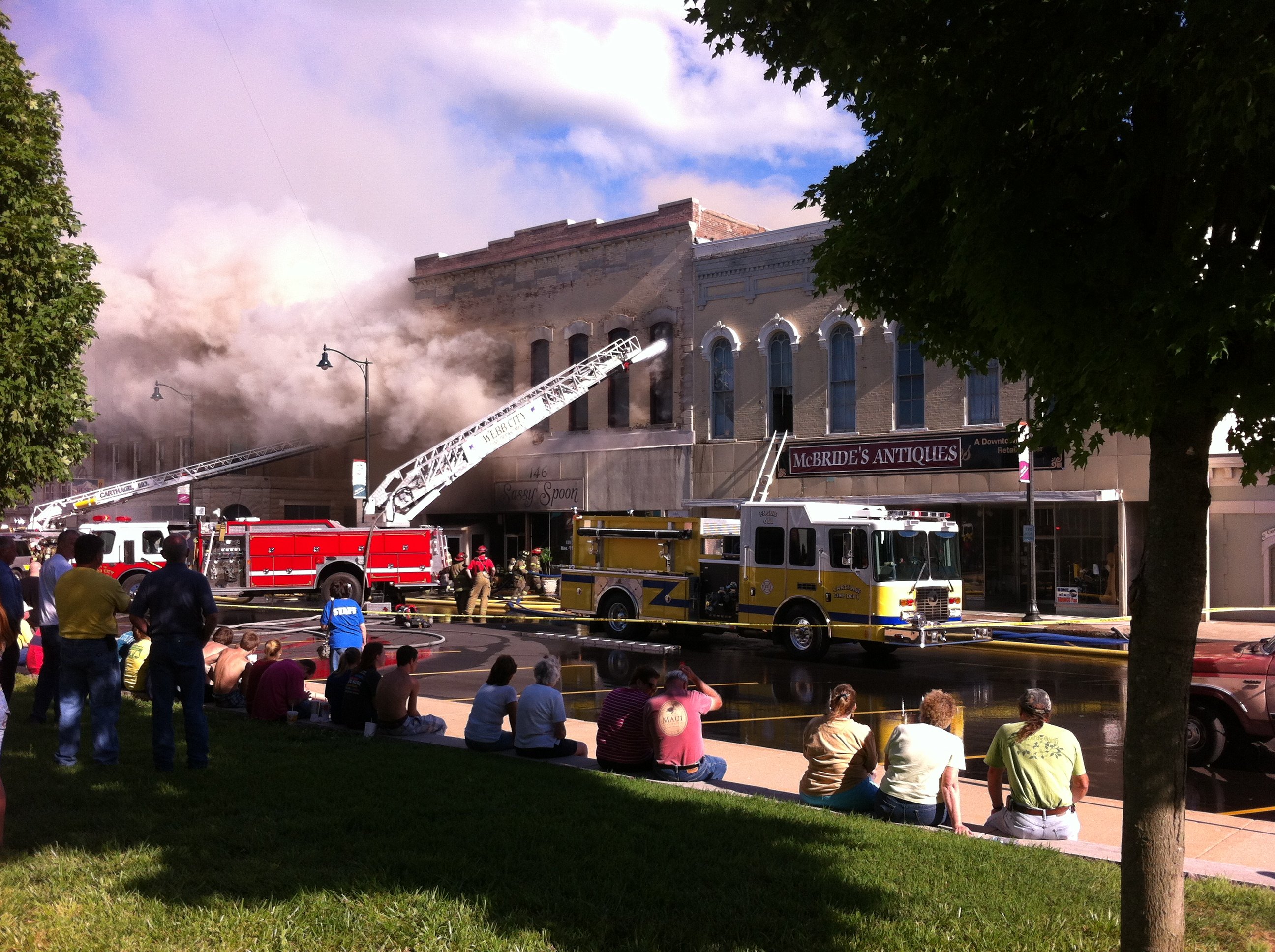 McCrillis Brothers early hardware, stoves and tinware store at corner of 4th and Grant streets, circa 1878-79. Burlingame and Chaffee Opera House (now 136 E. 4th) can also be seen in this stereo view image. (1)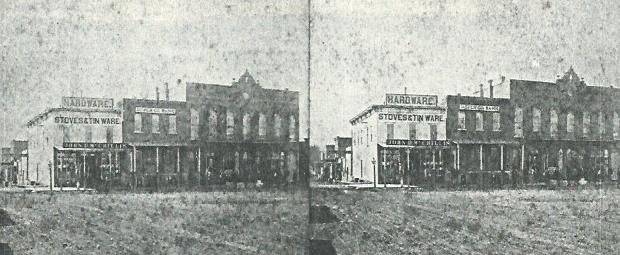 Sources
Hansford, Michele. Images of America: Carthage, Missouri. Charleston SC: Arcadia Publishing, 2000. (1)

Powers Museum Vertical Files: McCrillis Building.

Vandergriff, Sue. Then and Now. Carthage MO: author, 2003.

Additional Information