Burlingame and Chaffee Opera House (former),136 East Fourth Street
Introduction
This structure was constructed in 1877 with two storefronts on the first floor and an opera house on the second story (entered from a stairway on the right side of the building, see wooden door). W. L. Burlingame and Dr. J. B Chaffee were the original owners. The opera house opened in February 1878. In 1893 after another opera house opened two blocks to the east, the opera house closed and the second floor was used by Jasper County officials prior to the Jasper County Courthouse being built in 1894-95. This structure is within the National Register of Historic Places Carthage Courthouse Square Historic District (see link below).
Images
Burlingame & Chaffee Opera House in 2017.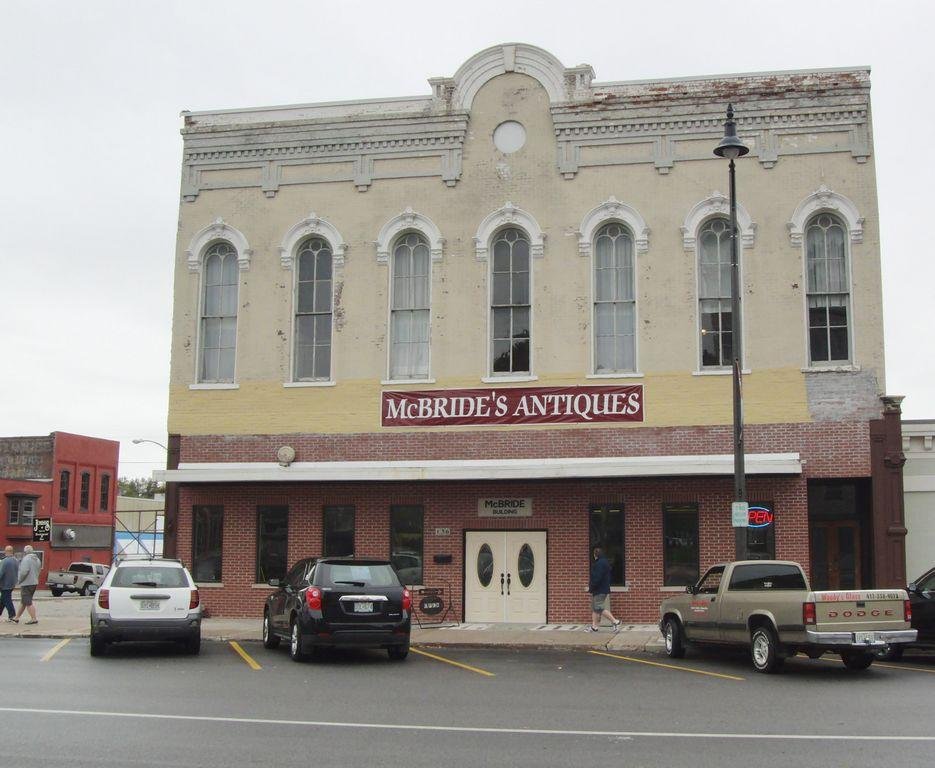 Burlingame and Chaffee Opera House building showing two storefronts on the first floor, circa 1878-80.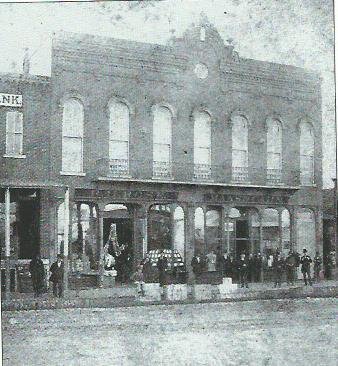 Belk-Simpson, was the last in a series of department stores to occupy first floor and basement selling spaces in the last half of the 20th century. (2)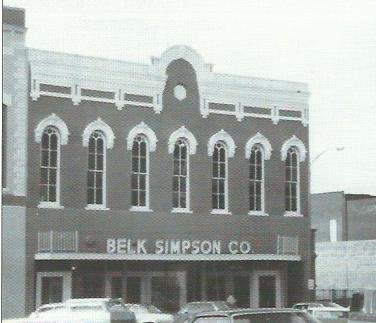 1904 Invoice for C. E. Turner Harness & Carriage Co., Sarah Turner, President. The bill is for repair of a horse bridle. The Turner store eventually expanded to include furniture, luggage and other goods.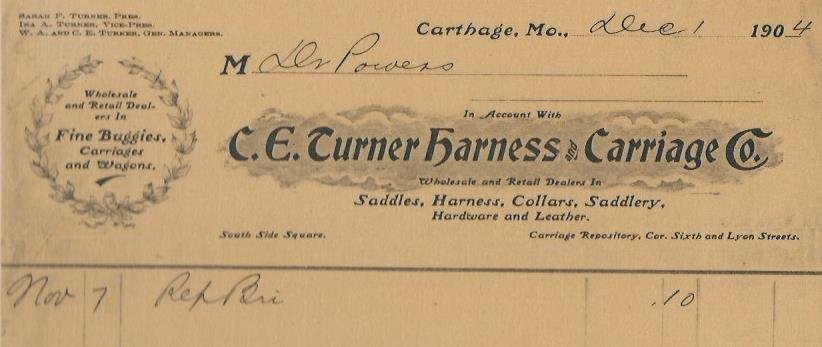 Mural on west wall of the Burlingame and Chaffee Opera House (visible from mall walkway in middle of south side of square). Webb City artist John Biggs painted an 1879 scene that took place at the opera house.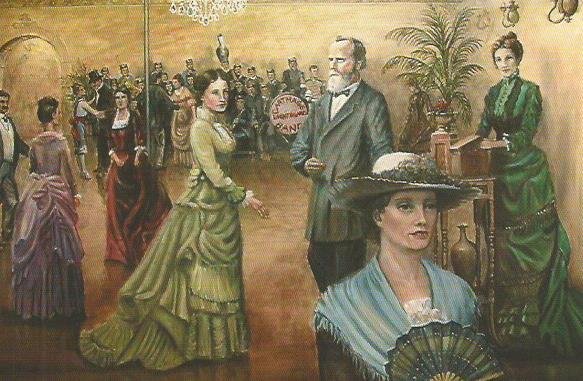 Digitization on CLIO is part of Powers Museum's "Digital Carthage" project in honor of Carthage's 175th Anniversary Celebration (March 28, 2017 through March 27, 2018).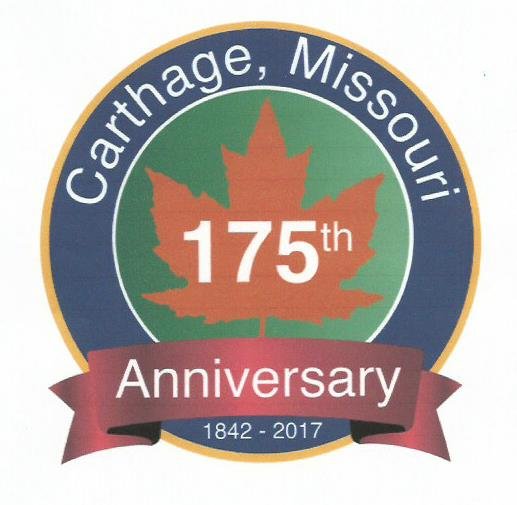 Funding for the Walking in the Wards tour was made possible by a grant from the Missouri Humanities Council and the National Endowment for the Humanities, Spring 2017.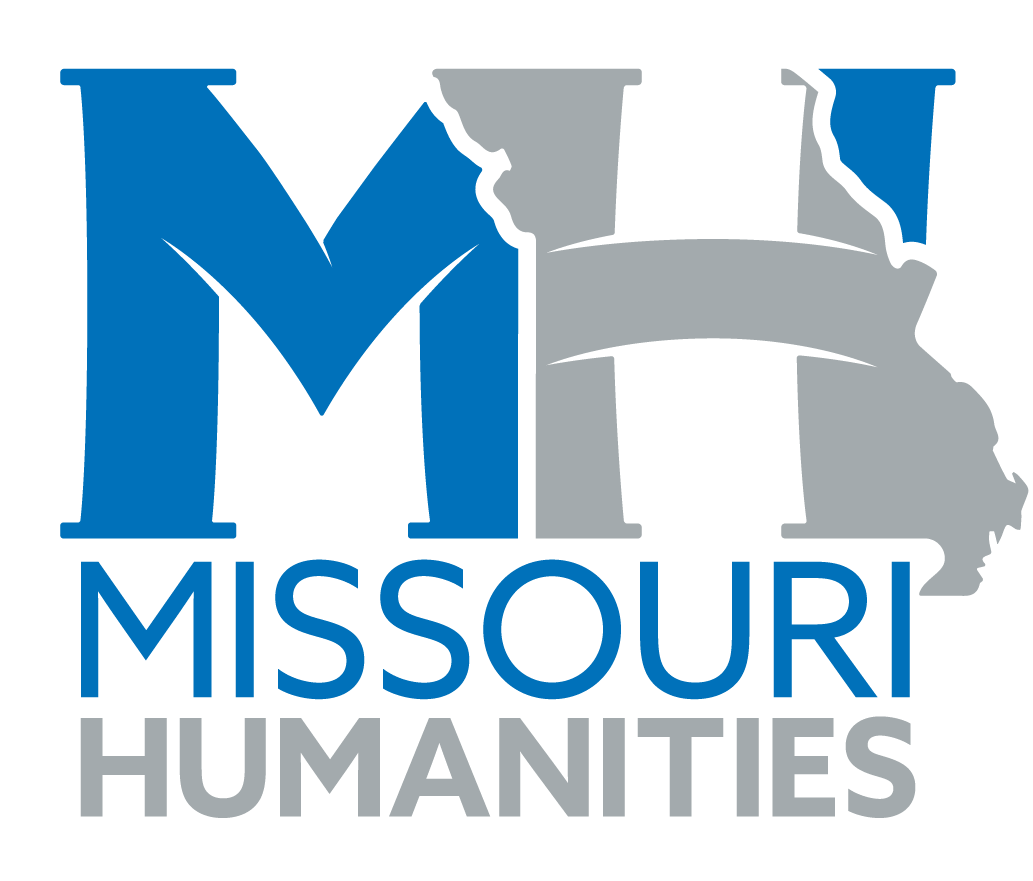 Backstory and Context
In the twentieth century, the second floor was used for storage while the first floor and basement commercial spaces were used by long-term occupants such as Turner Carriage, Harness & Furniture Company, Woolworth's, Burr's Department Store, Belk's Department Store, and the Bee Discount and Variety Store. There is over 30,000 square feet in this building making it one of the largest buildings on the courthouse square.
The building was damaged by a fire that destroyed the structure next door in 2013. Its current owner Keith McBride remodeled his building and operates McBride's Antiques on the first floor while continuing to restore the upper floor that once housed Carthage's early opera house. 
Sources
Haines, Rebecca. PSL to take locals on chilling history tours. The Carthage Press. October 23, 2014. Accessed September 24, 2017. http://www.carthagepress.com/article/20141023/news/141029524.
Hansford, Michele Newton. Images of America: Carthage Missouri. Charleston SC: Arcadia Publishing, 2000 (1).
Powers Museum Vertical.File: Burlingame & Chaffee Opera House.
Utter, Wade and Hansford, Michele Newton. Images of America: Carthage Missouri 1940-1999. Charleston SC: Arcadia Publishing, 2013 (2).
Vandergiff, Sue. Then & Now. Carthage MO: author, 2003.
Image Sources
2017 Building photography by Michele Hansford

Opera House photograph former Powers Museum exhibit image (1).

Belk-Simpson photograph, c. 1983, by Michele Hansford (2).

1904 Invoice (reproduction) former Powers Museum exhibit illustration.

Mural image is detail of postcard produced by former Main Street Carthage organization.

Additional Information