Dr. Martin Luther King Sparks the Huntsville Movement
Introduction
After the banishment of CORE (the Congress of Racial Equality) from the state of Alabama, the civil rights movement in Huntsville crawled to almost a standstill. The Community Service Committee, organizing the movement, decided what the community needed a spark. Seeking a speaker to fire up the base, the committee chose the best orator in the land: Dr. Martin Luther King Jr. Dr. King, who had been monitoring the Huntsville movement from Atlanta, arrived in Huntsville on March 19, 1962. While in Huntsville, King delivered two speeches: at Oakwood College and the First Missionary Baptist Church. These speeches drew tremendous crowds, including many white federal workers who had been transplanted in in the "Rocket City." King's presence in Huntsville invigorated the movement and its leaders. Within the year, Huntsville would become the first integrated city in Alabama.
Images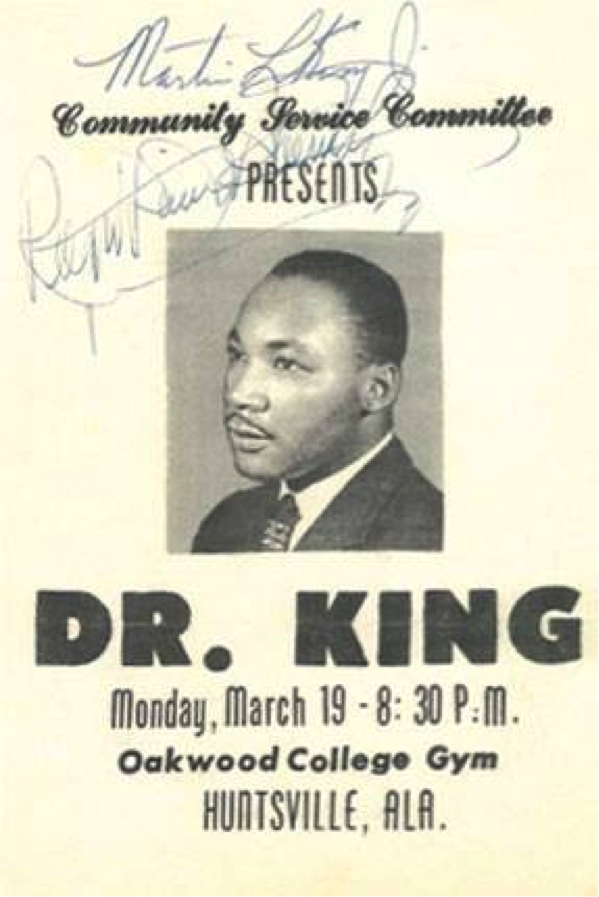 Huntsville's Dr. Sonnie W. Hereford III greets Dr. Martin Luther King, Jr. during King's 1962 visit to Huntsville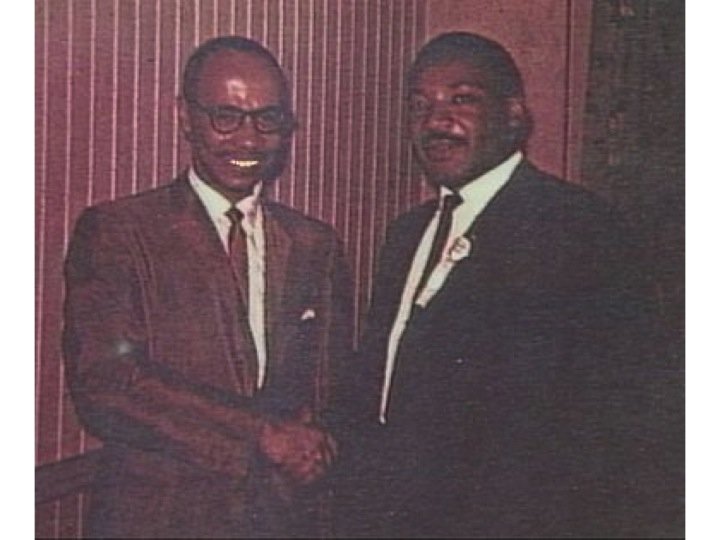 Dr. King speaks with followers during his 1962 visit to Huntsville. Courtesy of Huntsville Revisited.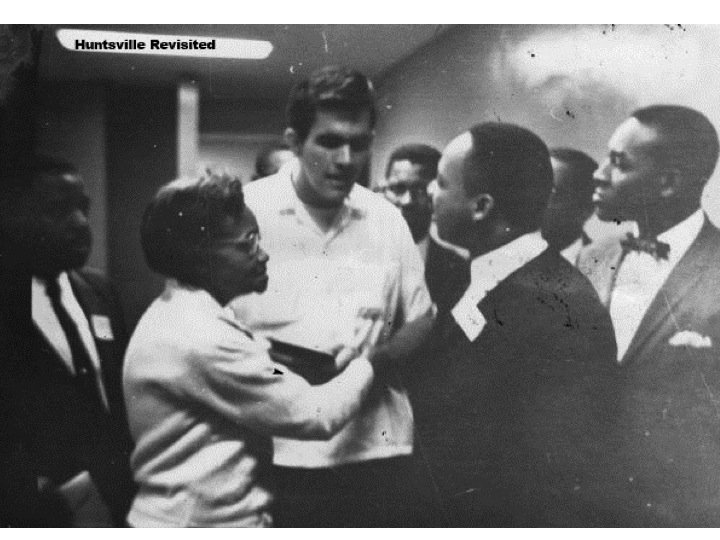 Dr. King speaking at Oakwood College during his visit to Huntsville. Seated on the left is Ralph David Abernathy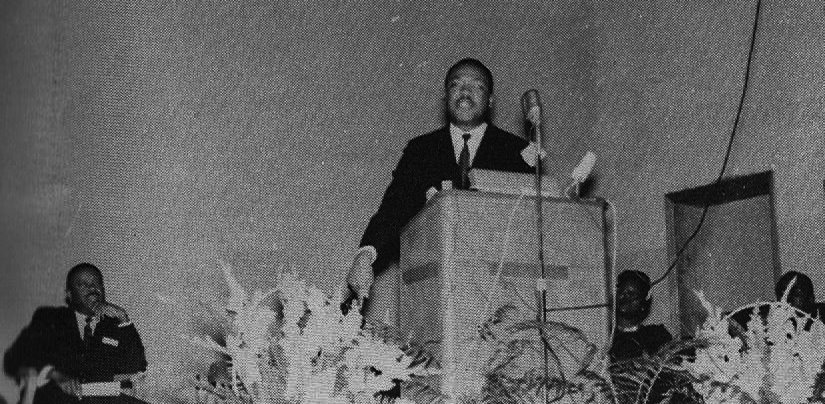 Dr. King drafted this letter with his advice for the civil rights movement's leaders in Huntsville.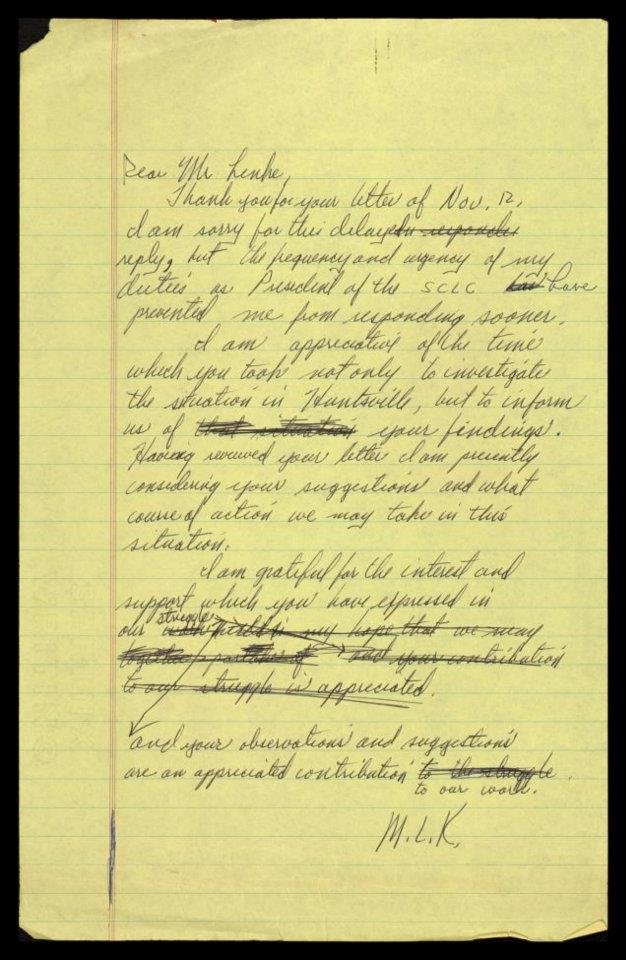 Sources
In The Shadows of Birmingham: The 1962-1963 Huntsville Civil Rights Movement, J.Brandon Curnel, 2016
Beside the Troubled Waters: A Black Doctor Remembers Life, Medicine, and Civil Rights in an Alabama Town, Dr. Sonnie W. Hereford III & Jack D. Ellis, 2011
Huntsville Revisited, https://www.facebook.com/HuntsvilleRevisited/
. .