Kentucky Street School (Old Engelhard School)
Introduction
This school was built in the late 1880s during a period when numerous Louisville residents, especially the wealthy and emerging middle class, moved southward away from downtown into what is now known as Old Louisville. The school served the community until 1965 when a new school was built a few blocks away. In 1919, the school took the name, Engelhard School, honoring former Louisville Board of Education President, Victor H. Engelhard.
Images
1923 photo of Kentucky Street School (Old Engelhard School)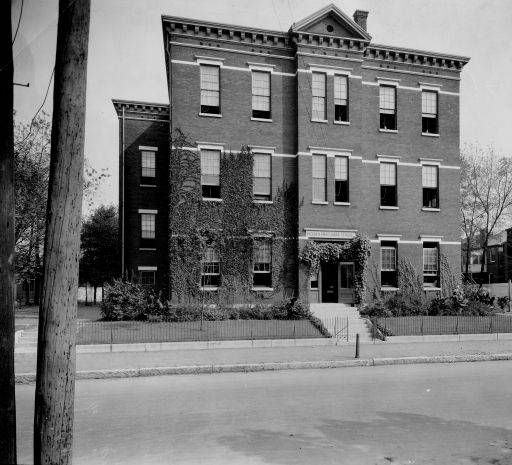 2012 photo of Kentucky Street School (Old Engelhard School)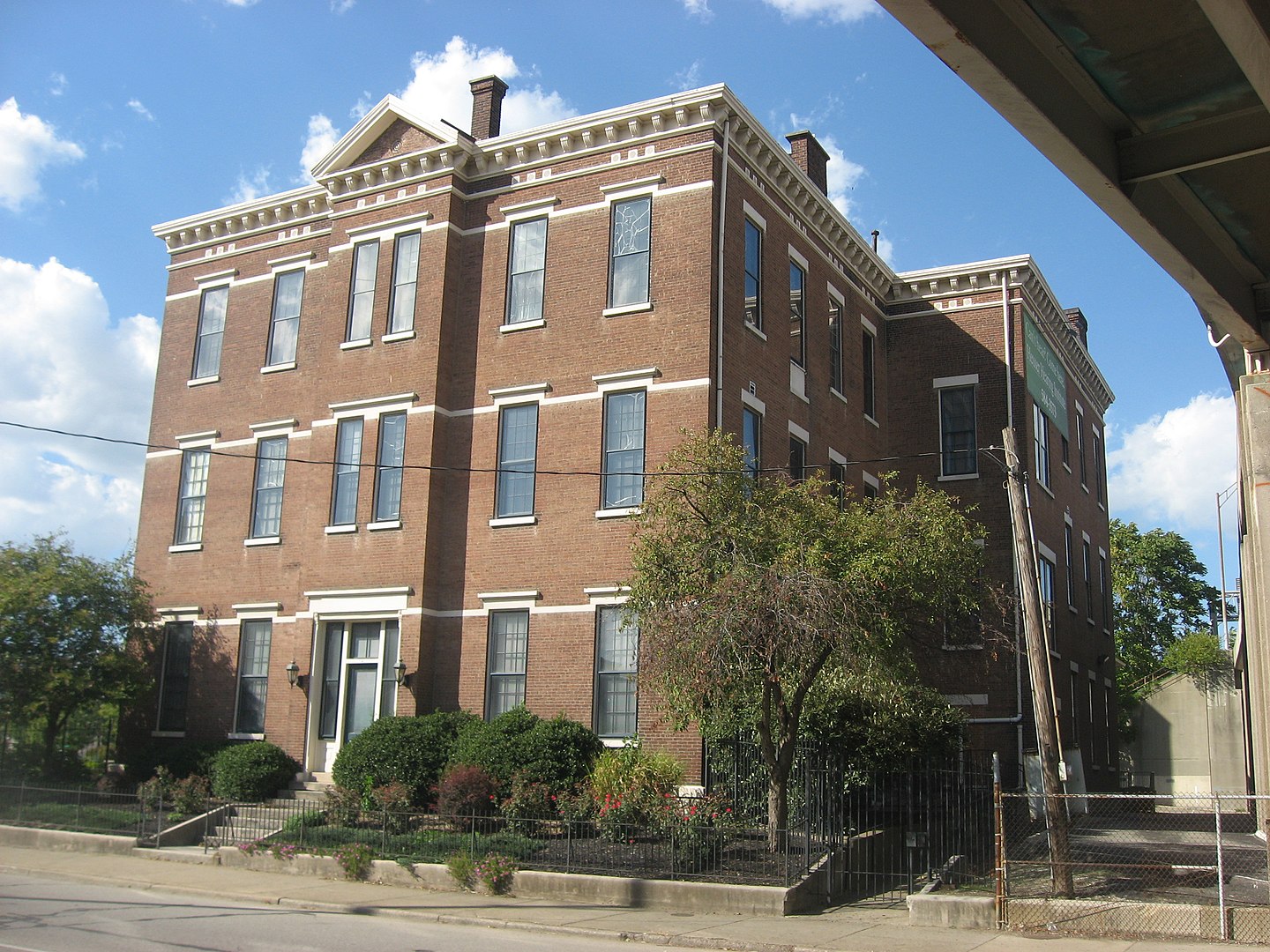 Backstory and Context
The Kentucky Street School was constructed in 1886-87 and later named for Victor Englehard, a prominent Louisville resident who served as president of the Commercial Club and on the education board. A newer elementary school located two blocks northeast of the historic building still bears his name. The school opened during a period when several people, namely wealthy residents, moved southward away from the congested downtown Louisville. 
The school came at a time when Louisville's Southern Extension, now referred to as Old Louisville, saw a population and residential building boom. Many residents, notably the wealthy, moved southward away from the congested downtown (older) region. In fact, some 260 high-priced homes emerged were built from 1883 to 1886. With an influx of new residents, schools became necessary. Like most structures built during the late nineteenth century in Old Louisville, they enjoyed excellent architectural designs. D.X. Murphy, a local architect, designed the school. Murphy succeeded Henry Whitestone, a major designer of the Italianate style in Louisville; Murphy's early work carried on that tradition. This building exhibits the typical stone banding between lintels associated with residential Italianates in Louisville. In essence, the school is residential in character, allowing it to blend well with adjacent structures. The Kentucky Street School is one of the last two Italianate schools remaining in the city. 
In 1919, the school was renamed Victor H Englehard Elementary School. In addition to running the family's wholesale coffeehouse business and serving as the school board president, Englehard's position as a commercial club president speaks to the wealth of the neighborhood. Commercial clubs grew popular during the late nineteenth and early twentieth centuries, mainly catering to business and social elites (especially men). The clubs offered members everything from billiards rooms and gyms to libraries and bars. But, his work on the education board allowed his legacy to be honored with the school name. The historic building served the community until 1965 when the town built a new Victor H. Engelhard Elementary School.
The large windows and exterior detailing represent a different time for the neighborhood, when it existed as a place for the middle class, many of whom were quite wealthy. When the school opened, Old Louisville existed as a respite from the city congestion, but today, the building remains stately but underutilized and is located next to a ramp that leads to Interstate 65.
Sources
Garr, Robin. "Old Louisville: America's Victorian Neighborhood." Great American Country. greatamericancountry.com. Accessed April 14, 2021. https://www.greatamericancountry.com/places/local-life/old-louisville-americas-victorian-neighborhood.
Hedgepeth, Marty Poynter. "Nomination Form: Kentucky Street School" National Register of Historic Places. nps.gov. 1979. https://npgallery.nps.gov/GetAsset/46b94668-f4ab-4a80-91e2-3f9a800ee382.
Kleber, John E., ed. The Encyclopedia of Louisville. Lexington: University Press of Kentucky, 2014. 
Obituary: Victor H. Engelhard. Simmons Spice Mill, vol. 41, no. 6. Published June 1, 1918. in Coffee and Tea Industries and the Flavor Field, digitized by the University of California Libaray in 2013 and available through Google Books at https://books.google.com/books/download/Coffee_and_Tea_Industries_and_the_Flavor.pdf?id=osU6AQAAMAAJ&output=pdf.
"Victor H. Engelhard Buried To-Day." The Courier-Journal (Louisville) May 18, 1918. https://www.newspapers.com/clip/6608273/the-courier-journal/.
Image Sources
http://digital.library.louisville.edu/cdm/ref/collection/heraldpost/id/1099

By Nyttend - Own work, Public Domain, https://commons.wikimedia.org/w/index.php?curid=22564421

Additional Information