Smith County Jail / Lewis Hotel
Introduction
The 1881 Smith County Jail was the first building constructed in Smith County following the Civil War. It was the fourth jail (or possibly the 3rd) in Smith County. It was designed by architect Eugene T. Heiner in the Late Victorian style and includes elements of Italianate architecture. In 1894, a second floor was added which doubled its cell space. A new jail was built in 1916 and Jefferson Y. Lewis purchased the building and converted it into Lewis Hotel, which operated until 1986. Today, the building serves as the headquarters for Randal B. Gilbert Attorney at Law. An original jail cell stands just outside the building.
Images
An original jail cell sits in the parking next to the building.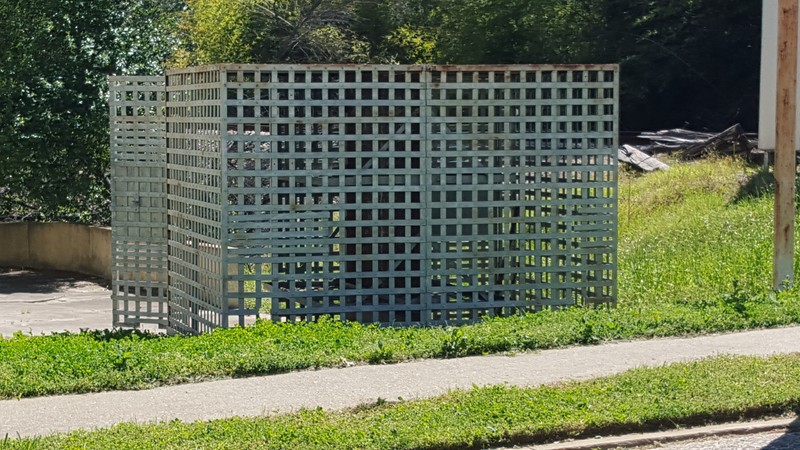 This historical marker provides brief description of building's history.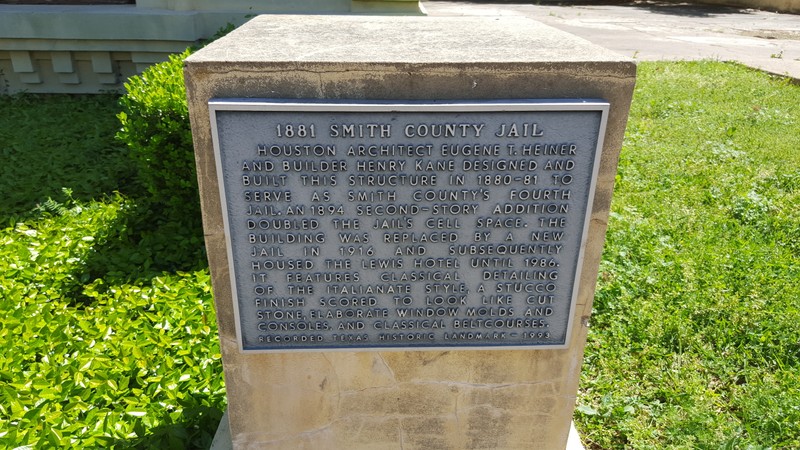 The former Smith County Jail was built in 1881 and now houses a law office. Photo: Renelibrary, via Wikimedia Commons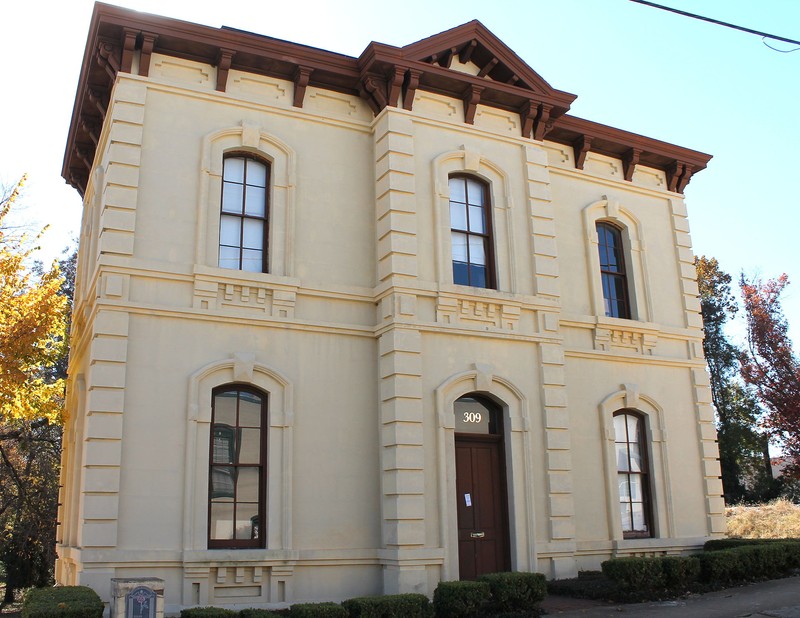 Backstory and Context
The building was added to the National Register of Historic Places in 1996. It is very well preserved and serves as a physical reminder of a prosperous period in Tyler's history, when cotton and railroading were important economic drivers. As with many other small towns in the 19th century, with prosperity also came the need for jails and Tyler's need was no exception.
Sources
Gilbert, Randall. "Smith County Jail (1881)." National Park Service - National Register of Historic Places Nomination Form. https://atlas.thc.state.tx.us/NR/pdfs/96000937/96000937.pdf.
Additional Information