Smith County Historical Society
Introduction
Housed in the historic Carnegie Library building, the Smith County Historical Society is dedicated to preserving and promoting the county's history. The building includes a museum and archives, and the Society hosts a variety of events throughout the year. The museum's permanent exhibit explores the county's past during the 20th century. The archives contains a wide range of materials including photographs, family records, books, newspapers, and maps. The Society also operates the nearby Camp Ford, which was the largest Confederate prison camp west of the Mississippi River. As for the building itself, it was erected in 1904 and named after philanthropist and steel magnate, Andrew Carnegie, who donated funds to build many other Carnegie libraries around the country.
Images
The Smith County Historical Society is housed in the former Carnegie Library building, which was built in 1904 and later expanded in 1936.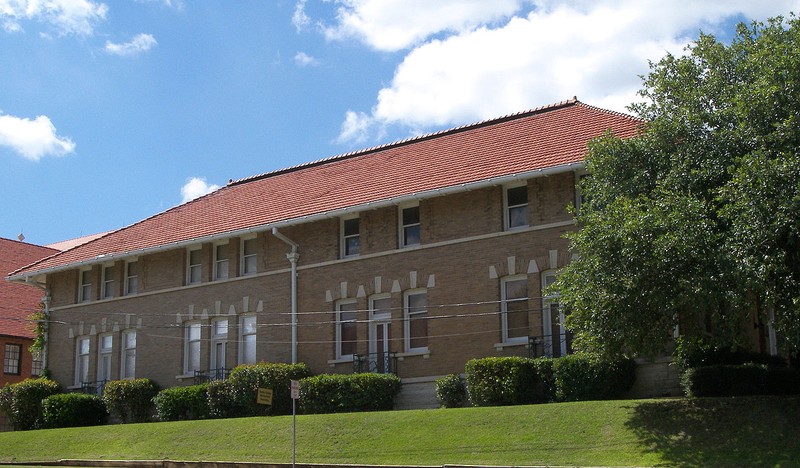 Backstory and Context
The library's origins date back to 1902 when Andrew Carnegie sent the city a sum of $15,000 on the condition that the city donate a site for the library and promise to furnish and maintain it for $1,500 per year. Residents helped pay for the books, landscaping, furnishings, and telephone services. Architecture firm Patton and Miller designed the library in the Italian Renaissance style. It features an overhanging red clay hipped roof, windows with keystones and cut stone embellishments, and a main entrance with a broken pediment.
In addition to the normal amenities found in a library including reading rooms and a checkout desk, the new library was the first building to have running water in the downtown area. Additionally, the library features an auditorium (and a stage) on the second floor; for a time this was the sole public auditorium in the city. Inside, the library features a number of murals depicting scenes of American life. One of them was painted by artist Douthitt Wilson, who was sponsored by Public Works Art Project, which was one of the federal programs created during the Great Depression. The library was expanded in 1936 and operated until 1980 when it moved to the modern building across the street. The Smith County Historical Society has been located in the library since the mid-1980s.
Sources
"Carnegie History Center." Smith County Historical Society. Retrieved October 22, 2020 from the Web Archive. https://web.archive.org/web/20111224104422/http://www.smithcountyhistoricalsociety.org/carnegie.php.
"Carnegie Library." Smith County Historical Society. Accessed October 22, 2020. https://smithcountyhistoricalsociety.org/about-us/carnegie-library.
"Tyler Carnegie Library." The Historical Marker Database. Accessed October 22, 2020. https://www.hmdb.org/m.asp?m=91471.
Image Sources
Larry D. Moore, via Wikimedia Commons: https://commons.wikimedia.org/wiki/File:Tyler_carnegie_library.jpg

Additional Information