Berry Hotel, 1892-1974
Introduction
The Berry Hotel was established in 1882 by African American entrepreneur Edward C. Berry and his wife Mattie. What started out as a modest hotel grew in both size and reputation over the years. According to local historian Ray Abraham, four American presidents stayed at the hotel, as well as actor Bob Hope, poet Robert Frost, and writer Carl Sandburg. Berry has also been credited with being the first hotel owner to place Bibles in each of his hotel rooms, though this claim is unverified. The Berry Hotel was demolished in the 1970s after being used as a dormitory for Ohio University.
Images
Hotel Berry from a postcard created in the 1890s or early 1900s.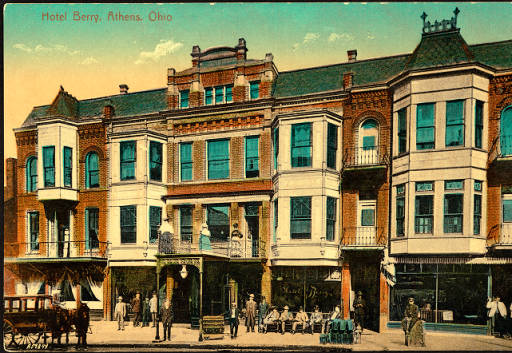 Hotel owner Edward C. Berry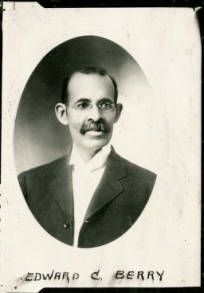 This historical marker outside the Court Street Diner was dedicated in 2004. With the exception of photographs, this marker is all that is left to commemorate the city's leading hotel.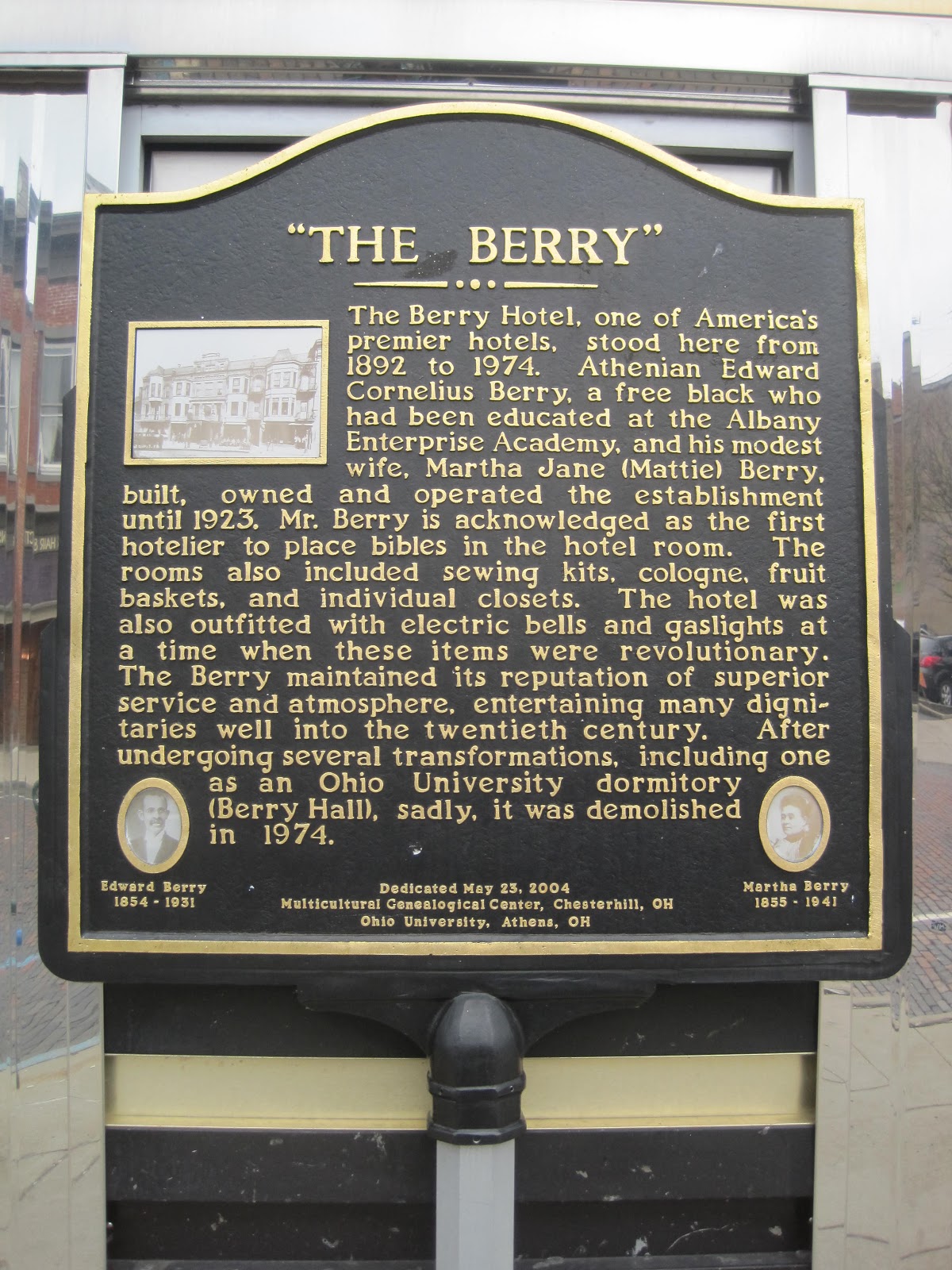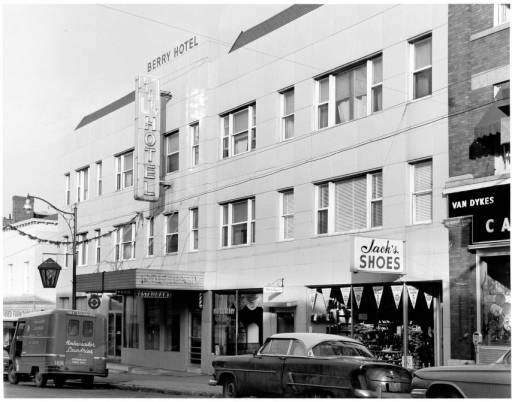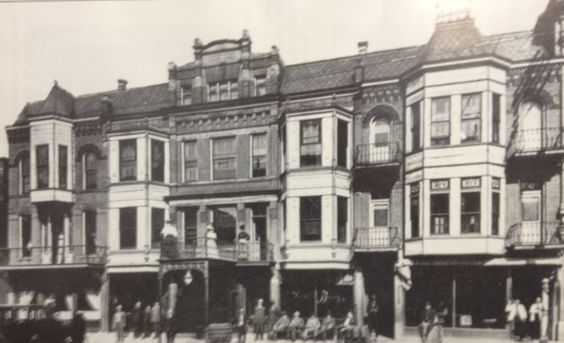 Backstory and Context
Edward C. Berry began his career as a bricklayer before opening several small businesses. After finding success as restaurant owners, he and his wife Mattie Berry opened this modest twenty-room hotel in 1882. This establishment soon became the premier hotel in the city. The Berry Hotel boasted a restaurant, barbershop, coffee shop, and ballroom and grew to include ninety rooms at its peak.
Berry sold the hotel in 1921, allowing the couple to retire in style, purchasing land and building a substantial home while also donating land and funds to Mount Zion Church. Edward Berry died a decade later. During the Great Depression, the hotel was purchased by a local car dealer who modernized the building. Ohio University purchased the hotel in 1961-a time when the university was growing rapidly. The building served as a dormitory throughout the 1960s but proved to be a financial liability to the university and the board of trustees approved its demolition as part of a larger cost-savings plan in 1974.
Sources
"Local preservationists lament failure to save historic Berry Hotel." Athens News, February 05, 2001.

"Berry Hall" Ohio University Archives Digital Collections.

Additional Information