Memorial Hall at Harvard University
Introduction
Author-Uploaded Audio
Memorial Hall is a building complex at Harvard University, primarily built to honor graduates who died for the Union cause during the Civil War. Completed in 1878, it is composed of three sections: Sanders Theater where students can be found attending lecture and seminars, Annenberg Hall, which is based on Christ Church at Oxford (and used for filming the Great Hall in Harry Potter), and the Memorial Transept, which contains over 100 tablets with the names of the honored students who perished. The Memorial Transept serves the most direct memorial purpose, boasting beautiful stained glass windows that illuminate the names of those who died.
Images
An inside view of Sanders Theater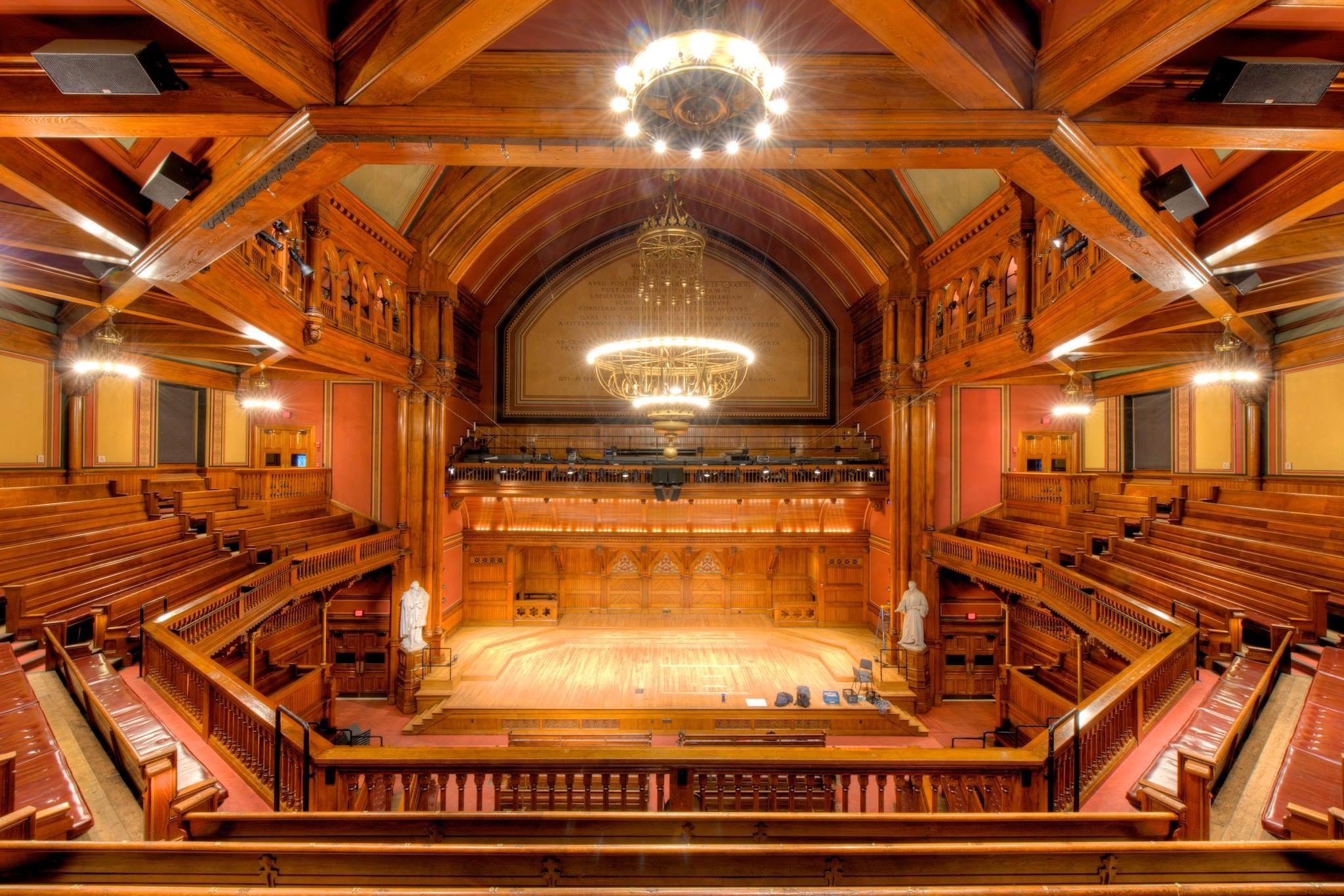 A lecture being given in Sanders Theater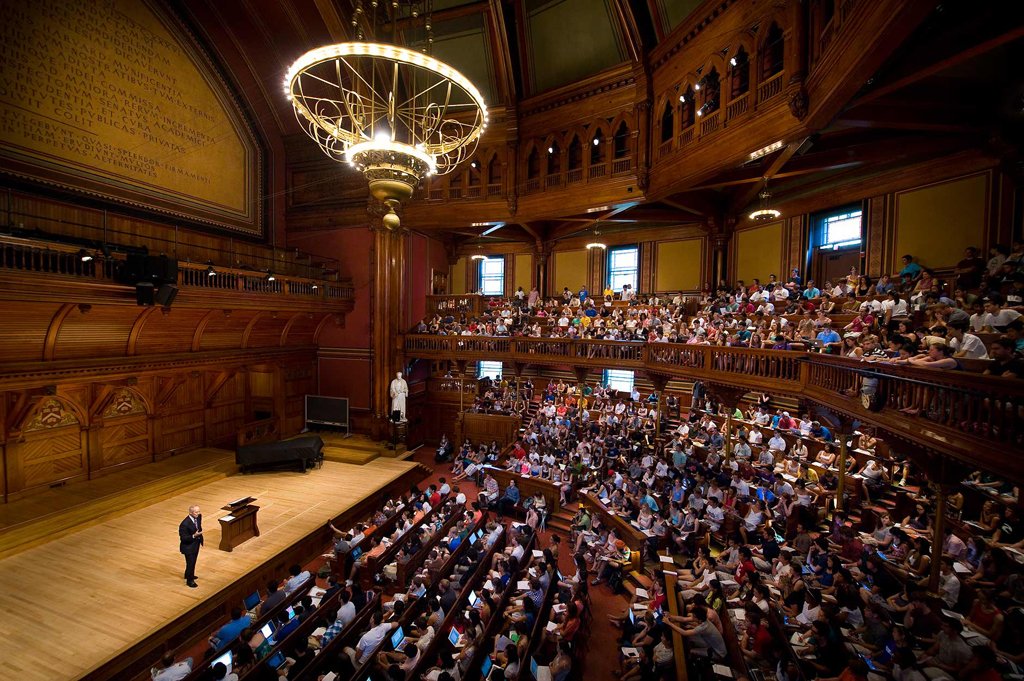 Students sitting inside of Annenberg Hall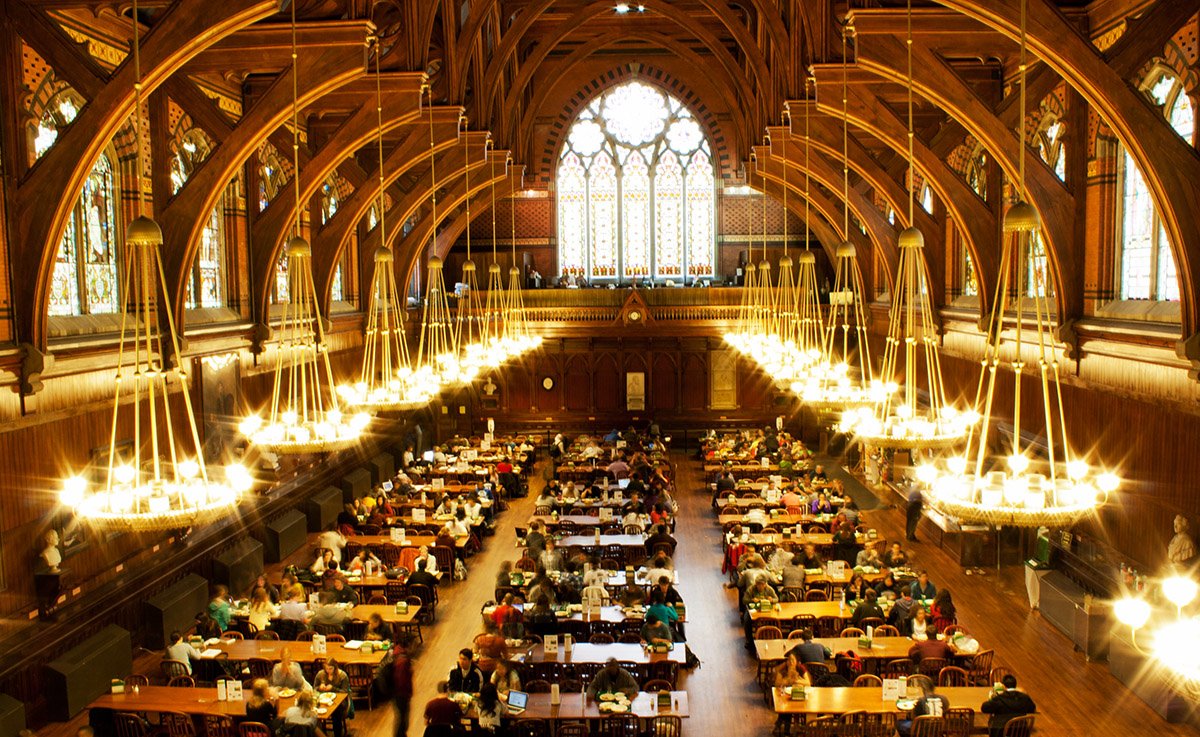 Brimmer Memorial Window in the Memorial Transept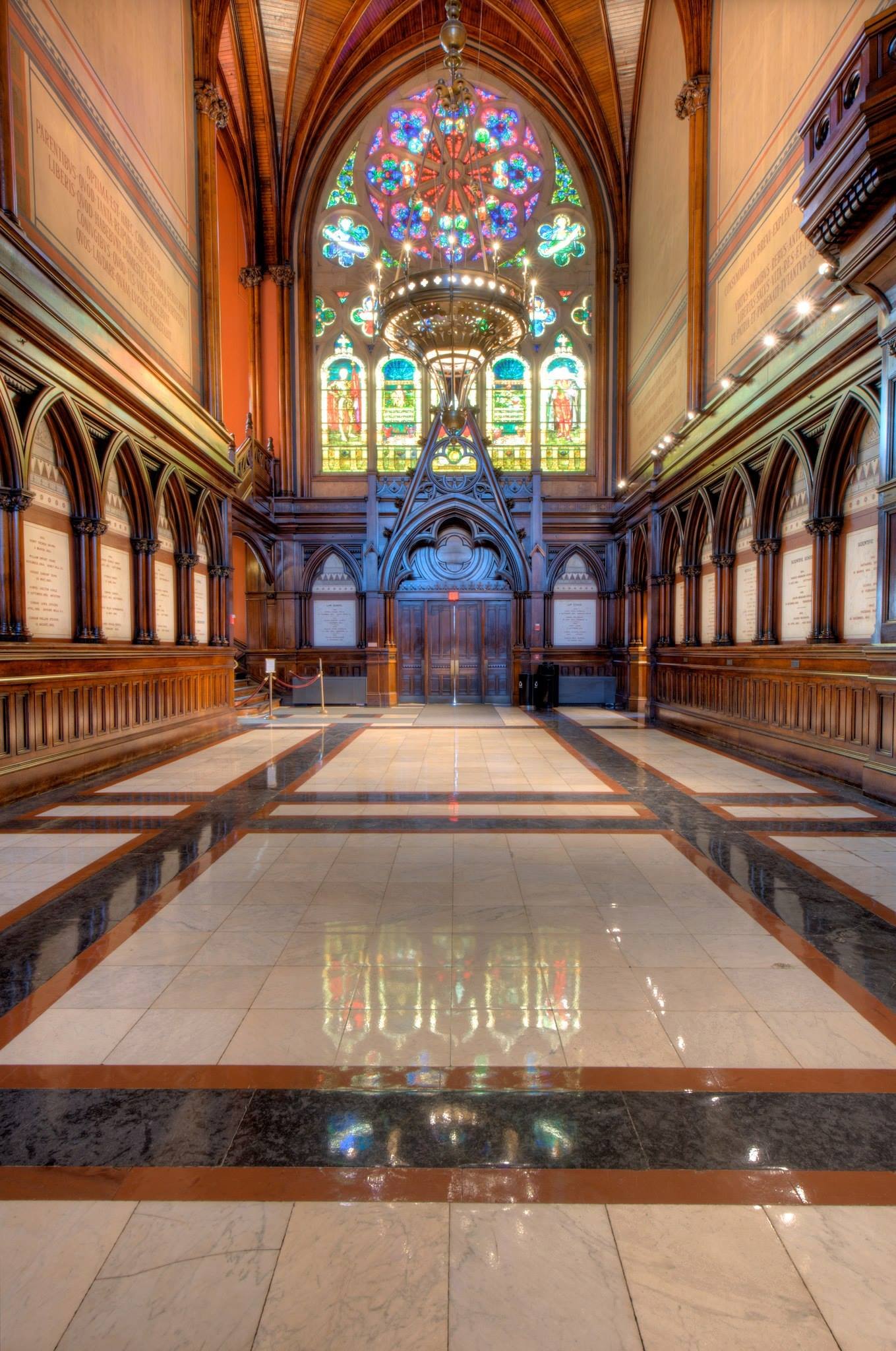 Panels of dead Union soldiers in the Memorial Transept
Backstory and Context
Author-Uploaded Audio
Memorial Hall at Harvard University commemorates those students who fought and died during the Civil War. According to the Harvard Gazette, 1,622 students from Harvard fought during this conflict (on either side) and 246 died. There was no original concept for Memorial Hall; instead, two different ideas for projects converged. While the Harvard Corporation, a group of fifty alumni from the University, envisioned a "Hall of Alumni" including sculptures of important individuals (such as the founders of the University and past presidents), Charles Sanders had a different idea. A member of the class of 1802, Sanders gave $40,000 to the University for the creation of a hall or theater that could be used for important university functions such as Commencement. Memorial Hall today can be seen as a combination of these two separate yet compatible ideas.  
The Harvard Corporation wanted the memorial created to be in the form of a building, as they thought it could properly commemorate those who had died while also adding more theaters and halls to the school's campus for students and faculty to use. The Hall was completed in 1878, boasting three different sections that serve different purposes. Sanders Theater is the largest section, often used for performances and special events. Notable American figures have given speeches at Sanders Theater, such as Winston Churchill and Martin Luther King Jr.  Annenberg Hall is probably the most famous part of Memorial Hall; not only is it modeled after Chris Church in Oxford, but it also was home to filming for the Great Hall scenes in Harry Potter. Used as a dining hall since its earliest days, Annenberg Hall has recently been renovated again to serve as a dining common for first year students. The Memorial Transept is the final section, and perhaps the part of Memorial Hall that most directly serves a commemorative function. A sixty-foot high room with impressive stained glassed windows, the Transept contains 28 marble tablets with the names of 136 Harvard students and alumni who died in the Union army.
The plaques in the Memorial Transept are organized by different colleges at the University. Plaques 1 through 18 are dedicated to general undergraduate students - their names and dates of death are compiled onto the plaque. The Divinity School, the Astronomical Observatory and the Law School are just a few examples of the specific colleges where individuals were recognized.  One of the most famous names on these tablets is Paul Joseph Revere, Paul Revere's grandson. Another famous Massachusetts name that can be found in the Transept is Charles Russell Lowell. Born in Boston, Massachusetts and graduating from Harvard in 1854 as the Valedictorian, Lowell's life was full of success before his death. As a commander in the Union army, Lowell gave his life at the Battle of Cedar Creek. Many other famous Boston names can be found in this section of Memorial Hall. Stained glass windows add another aesthetic element to the memorialization. Three different windows have been installed since its inception, with the most recent renovation configured to allow more light to shine through into the Transept. 
Sources
Office for the Arts at Harvard. Memorial Hall/ Lowell Hall Complex. History of Memorial Hall. 2016
Cambridge Historical Tours. Memorial Hall. 
Office for the Arts at Harvard. Memorial Hall/ Lowell Hall Complex. The Memorial Transept. 2016.
Mcauley, James. The Harvard Crimson. "Remembrance of Things Past". 2010.
Vast Public Indifference. "Confederates in Harvard's Memorial Hall". 2011.
Ireland, Corydon. "Blue, gray, and Crimson". The Harvard Gazette. 2012.
Friends of Mount Auburn. "Charles Russell Lowell (1835-1864)". Mount Auburn Cemetery. 2011.
Additional Information