Blackhawk Hotel
Introduction
The Blackhawk Hotel, located in downtown Davenport, Iowa has been a luxury hotel since the day it opened on February 16th, 1915. At the time, it's all-brick, "fireproof" structure was touted as one of the finest of its day. At its peak, it offered 400 luxury rooms with 10 total floors. The hotel cost approximately $1 million to build and included the most modern equipment at the time, including cold drinking water from the tap. Over the years, the hotel has hosted presidents, celebrities, as well as international dignitaries. The Blackhawk Hotel has had a tumultuous history, due to economic factors impacting staffing and renovation efforts. The 2010 renovation work is the most recent. A new entryway, atrium, elevators, swimming pool, and bowling were added.
Images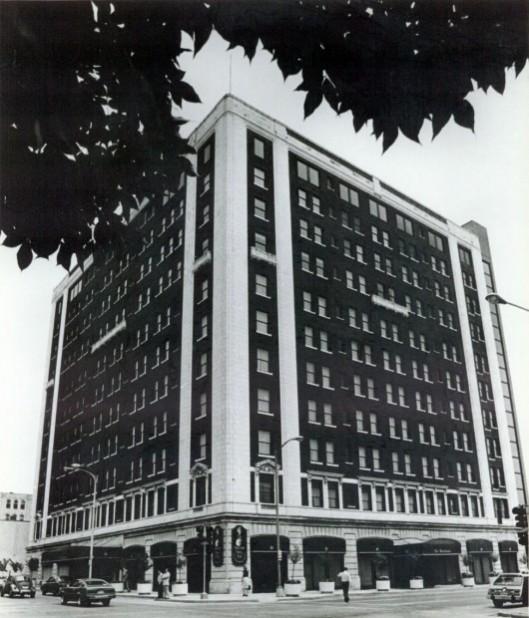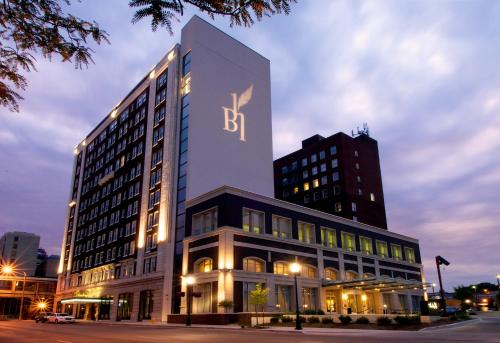 Backstory and Context
Economic boom in Davenport in 1915
Designed by the Davenport architectural firm of Temple and Burrows and built by McCarthy Improvement Co., Davenport, the landmark at 200 E. 3rd St. in downtown Davenport was promoted for its all-brick "fireproof" construction. In fact, a huge sign on the roof proclaimed "Fireproof Hotel Blackhawk."
Built at a cost of $1 million, the hotel sported what at the time was the most modern equipment possible. Amenities in rooms included ice water that could be drawn from the tap. "No longer will it be necessary for the late celebrant to roll out of bed in the morning and wobble to the phone and deliver this message: 'Send a boy with a pitcher of ice water to this room," the Daily Times reported at the time.
Galas, big bands, concerts, and dances were hosted
1980's farm crisis and job loss brought the hotel into its darkest days.
Additional Information