Smith Opera House
Introduction
Declared an "architectural gem" by the New York Times and the Smithsonian Institution, the Smith Opera House is one of the country's oldest operating performing arts centers. Designed in the Romanesque style, it was built in 1894 by businessman and philanthropist William Smith, who wanted to provide a place where residents of Geneva could enjoy entertainment and culture. During its early years, vaudeville acts performed here. Added to the National Register of Historic Places in 1979, the Opera House remains an integral part of the community.
Images
Built in 1894, the Smith Opera House is considered one of the most beautiful historic performing arts centers in the country.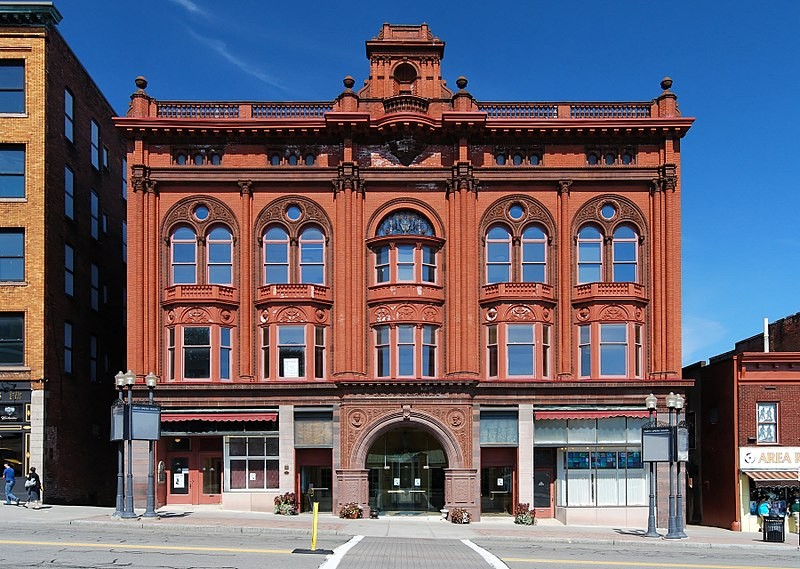 Backstory and Context
The Opera House was converted into a movie theater in 1931, a transition that included the addition of Art Deco and Baroque architectural elements. In the mid-1990s, the building was renovated; the exterior was converted back to its original Romanesque appearance and the Art Deco interior was restored. A number of famous artists have performed here including Bruce Springsteen, Wynton Marsalis, and Billy Joel.
Sources
"History." Smith Opera House. Accessed December 23, 2018. https://thesmith.org/about-the-smith-center/history.

Schoonover, Kevin. "Smith Opera House." Accessed December 23, 2018. http://cinematreasures.org/theaters/858.

Photo: Wikimedia Commons
Additional Information