Geneva Armory
Introduction
The Geneva Armory is home to A Troop 2 Squadron of the 101st Cavalry of the Army National Guard. The historic building was first built in 1892 and expanded in size in 1906, giving it its current castle-like appearance with two towers, the taller one of which is 4.5 stories high. The armory is significant for its Late Victorian and castle architecture and for the military presence it provided to the city and region. For these reasons, it was added to the National Register of Historic Places in 1995.
Images
The Geneva Armory was originally built in 1892 and expanded in 1906. The National Guard still occupies the building today.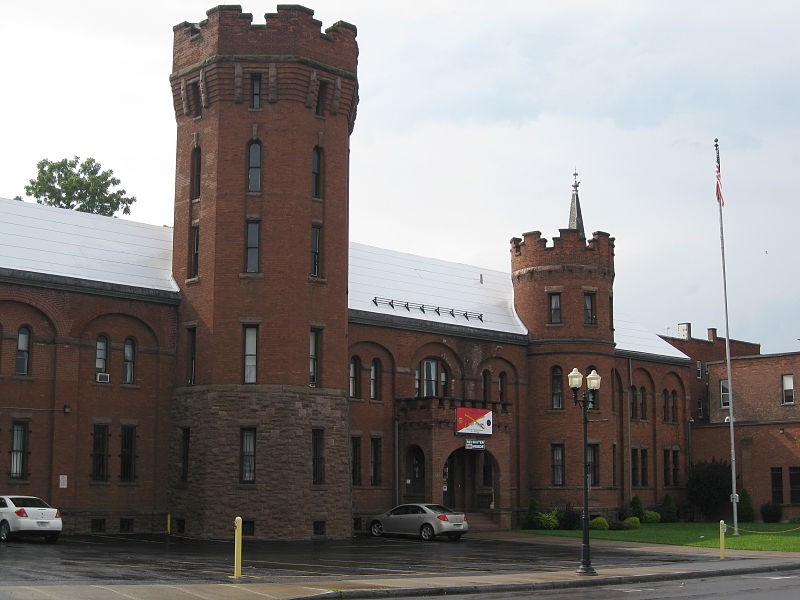 Backstory and Context
By the early 1900s, the National Guard unit stationed at the armory (the
34
th
Separate Company, which was later designated to Company B) needed more space. This prompted the state legislature to allocate funding for the expansion. The towers were added to give the building a more imposing appearance and to remind citizens that the federal government was there to protect them from unrest, primarily from labor strikes (armories around the country were reconfigured to look more like castles). During the 1890s and early 1900s, communities across the country were experiencing labor strikes as Socialists and Communists were attempting to organize workers, many of whom were immigrants.

Unlike armories around the country, which were proving to be inadequate (in general, space to expand was limited for newer military vehicles, which had become larger), the National Guard has continued to use Geneva Armory for its original purpose. It remains an important landmark for the community.
Sources
Marks, John. "Geneva's Armory: Form and Function." Geneva Historical Society. November 19, 2013.
http://genevahistoricalsociety.blogspot.com/2013/11/genevas-armory-form-and-function.html.

Photo: Wikimedia Commons
Additional Information