Farmers Hardware
Introduction
Farmers Hardware, located on West King Street in downtown Boone, North Carolina, was a quintessential part of downtown from its original opening as a hardware retailer in 1924. Adapting to the changes and pressures of technology and big-box stores, Farmer's Hardware closed its doors in 2004, changed its business model, and reopened the following summer as an eclectic emporium called The Shoppes at Farmers Hardware. To this day Farmers has remained a local, family business, with Greene's descendants providing a 21st-century vision for the business.
Images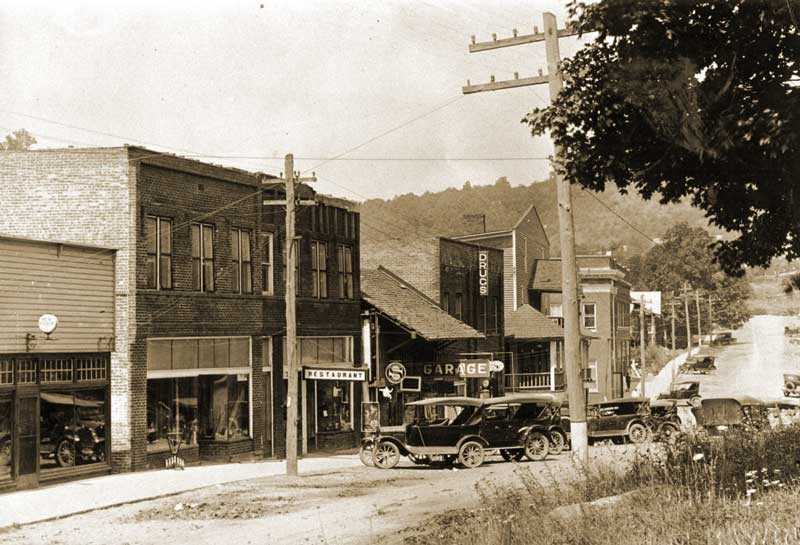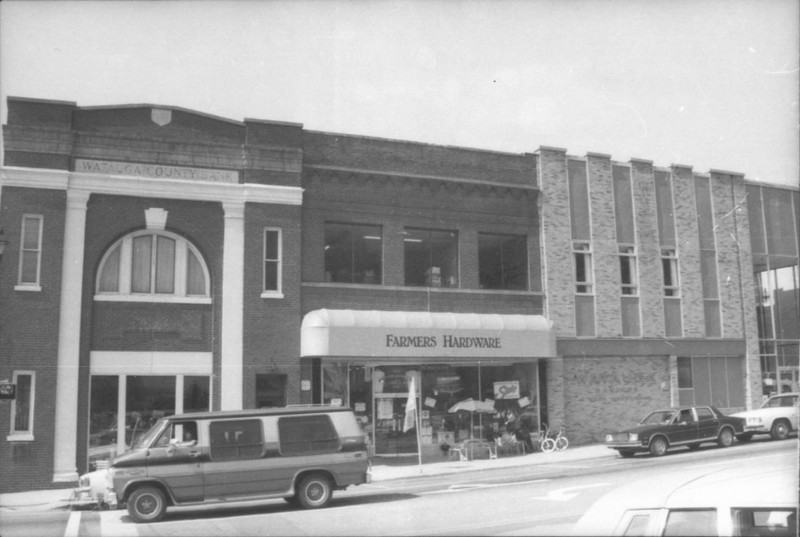 Inside View of the Shoppes at Farmers Hardware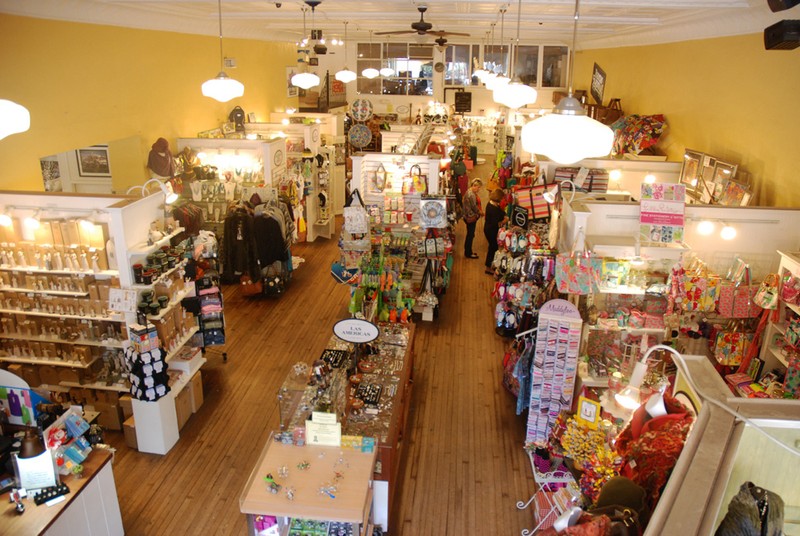 The Shoppes at Farmers Hardware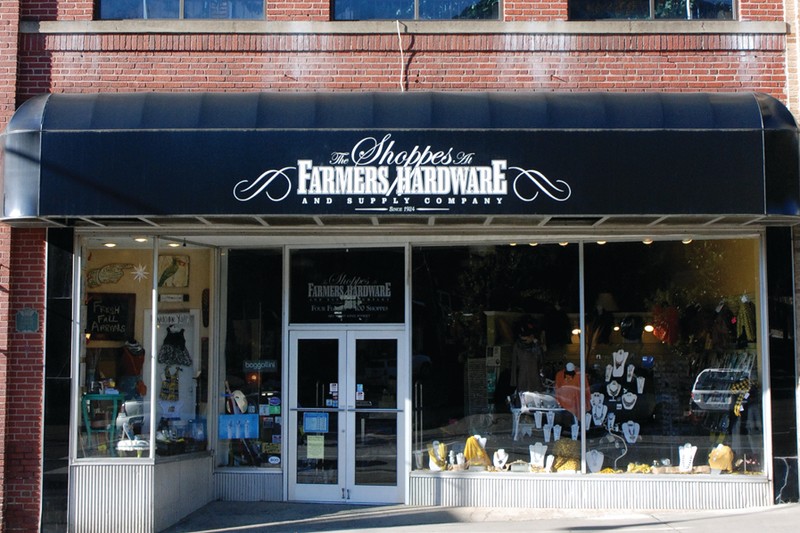 Backstory and Context
In 1924, Clyde Greene and his business partners opened Farmers Hardware at the current Boone Bagelry (516 West King St.) location on King St. in Boone, NC. At that time Boone Hardware, the leading competitor, occupied the present-day location of the Farmers Hardware. The original Farmers Hardware was smaller and not as centrally located as Boone Hardware. The pressures of the Great Depression forced Boone Hardware to close down and opened the way for Farmers. Soon after, the store was moved to the corner of Depot and King streets, where it stands today, albeit in a different form.
Clyde's youngest son, Cecil Greene, was raised in the business like the majority of the family. He worked as a traveling salesman as a young man for a hardware wholesaler, C. M. McClung. Eventually, he returned to the store and bought out his father's partners in 1963, making it a family venture that has lasted to this day. Clyde Greene retired in 1977 and Cecil and his children ran the business for the next 27 years.
Farmers Hardware was forced to close its doors in the summer of 2004 by the pressures of big box enterprises and the changing dynamics in downtown Boone. The family business decided to alter their approach and develop the building into a retail emporium, offering spaces for individuals and businesses to rent and sell their goods. The goal was to create an environment for retailers and artisans to have their own ship without the traditional overhead and in June of 2005 the family business once again opened its doors as the Shoppes at Farmers Hardware.
Today the Shoppes at Farmers Hardware offers a unique shopping experience in the heart of historic downtown Boone, North Carolina that combines goods from local artisans and experienced retailers, featuring a wide variety of merchandise from apparel to furniture, to handcrafts, and much more.
Sources
"Our History," The Shoppes at Farmers Hardware and Supply Company, accessed October 25, 2016, http://shoppesatfarmers.com/ "Shoppes at Farmer's Hardware," The High Country, accessed October 25, 2016, http://boonencinfo.com/shopping/shoppes-at-farmers-hardware/
Additional Information