The Ravine
Introduction
The Ravine has been a part of campus, well, since the beginning. Part of the original landscaping projects by the famous Olmstead Brothers, the Ravine has become a central point on campus. In 1935, the stage and terraced seating was added. Concerts, plays, study groups, proposals, meetings, and more were held in the Ravine. Mozart is also buried here (not the composer, but the beloved mascot of EKU). Search for this dog's gravestone behind the stage. So whether you're looking for a fun activity, a quiet place to study, or just somewhere to relax and enjoy the "Campus Beautiful," the Ravine is an EKU favorite.
Images
Students in the Ravine, c. 2000. EKU Photo Collection.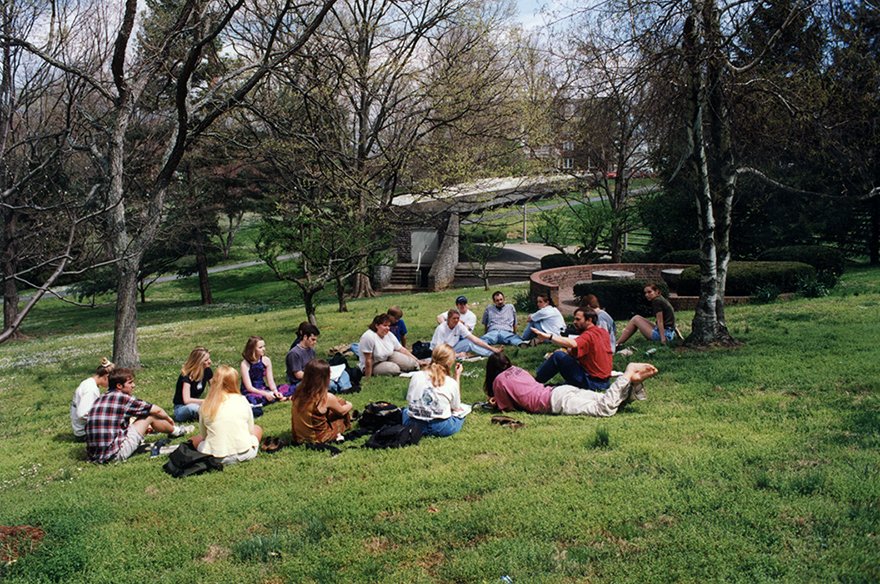 Students in the Ravine, 1967. EKU Photo Collection.
The entire student body and faculty sitting in the Ravine, 1939. EKU Photo Collection.