Calaboose African American History Museum
Introduction
Built in 1873, this former jail is now the home of the Calaboose African American History Museum. The historic structure was the first jail in Hays County and later served a variety of different purposes throughout the years. The museum offers a variety of exhibits with artifacts that preserve and share the history of African Americans in central Texas. The museum was established in 1992 by Joanie Armstead. Highlights of the museum include memorabilia from Eddie Durham, a local jazz musician In recognition of Joanie Armstead's work; the museum was recently designated an official Texas Historic Landmark.
Images
The Calaboose Museum and Texas Landmark Sign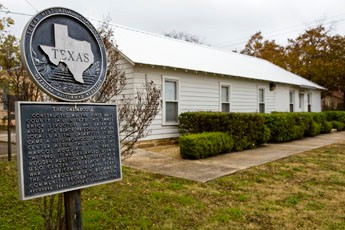 Close up of Calaboose's sign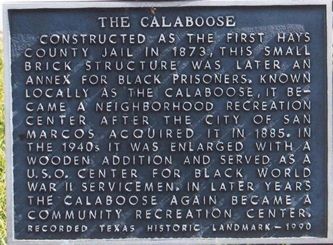 Part of Eddie Durham's exhibit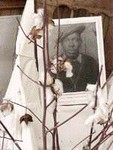 Backstory and Context
The Calaboose African American Museum received its name from the common word for jail during it's construction in 1873. In 1885, the building was then re-purposed to be a community recreation center. In the 1940s, the building was expanded and used as a WWII United Service Organization center for African American servicemen, since segregation kept them from the other soldiers. In 1954, the building re-established its role as a community center. Finally, in 1990, the building became the Calaboose African American Museum.
The Calaboose African American Museum has been home to many different exhibits. Some of these exhibits include Buffalo Soldiers artifacts, Tuskegee Airmen, WWII Military, and Ku Klux Klan information. Another exhibit was on the pitcher Dave Brown, one of the most well-respected pitchers for the Negro National Leagues. Along with Dave Brown's exhibit was Lucious Jackson, a former Olympic gold medalist.
The museum is also home to exhibits on more common occupations, such as law, medicine, science, and even Blacksmithing. The museum also showcases various war history, such as the Buffalo Soldiers who helped fight in the Civil War. However, the museum closed in 2013 for renovations and expansions that included: interactive displays, exhibits for notable citizens, and more cultural history. In February of 2015, though, the museum opened its door again with many new features and displays for the public.
Additional Information