Michael A. Torrez Baseball Complex
Introduction
Engish/Spanish. One of the most notable aspects of Mexican American culture in Kansas is the culture around baseball revered as a solid foundation for Latino communities. In almost every Mexican American neighborhood, (and for other Latinos more broadly) there is a high chance of passing by a baseball park. However, the legacy of Mexican Americans and baseball in Kansas has a historical precedent and is not merely a current-day phenomenon. Through the help of community organizations and his own remarkable talents, Mike Torrez has become the historical and chronological reference point to the history of Latinos in Kansas.
Images
Michael A. Torrez Baseball Complex entrance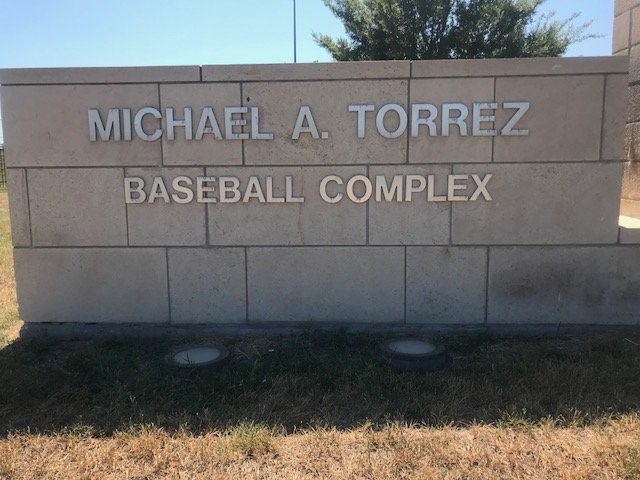 Michael A. Torrez baseball field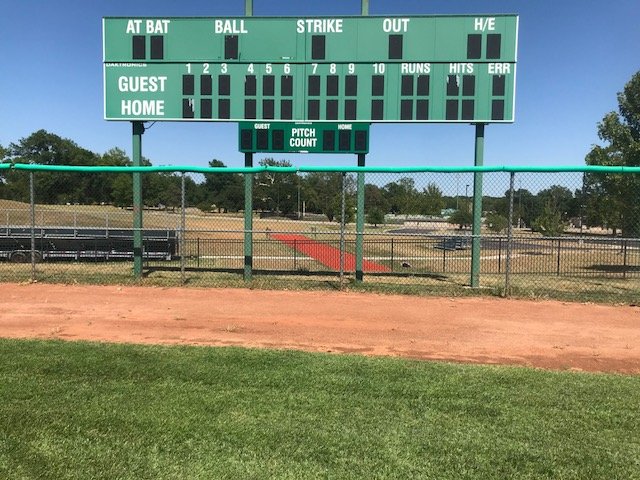 Michael A. Torrez baseball field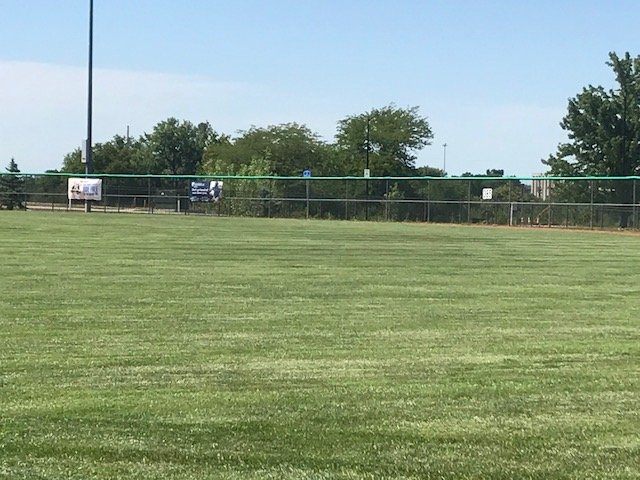 Mike Torrez playing with the New York Yankees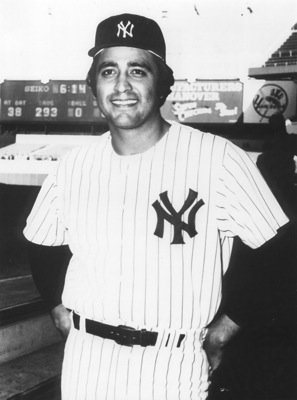 Backstory and Context
His biography bears witness to the particular history of Latinos in the United States who's Spanish surname became a familiar one when he signed with the Boston Red Sox amidst racial animosities after the 1977 World Series. The Herald American considered Torrez success as the American dream as they mentioned how Torrez had to hunt for food, work in gas stations, and growing up in a working class neighborhood in Oakland, Topeka in Kansas.
His grandfather, an immigrant from Mexico, worked in the Topeka railroads worked tirelessly in order to give his grandson the opportunities in order to succeed despite segregation against Mexicans and Black Americans. As a youngster, he won a pitching contest sponsored by the 'Class' A Topeka Reds and was given tips by the teams' star, Jim Maloney. After staring for American Legion teams in the area, Torrez was signed by the St. Louis Cardinals. Torrez blossomed after a trade to Montreal in 1972, becoming one of the most durable starting pitchers of the decade. He had his best season, winning 20 games, with Baltimore in 1975.
The Mike Torrez Park pays tribute to the man who exposed Topeka's existence to many around the United States. The park consists of a sports complex which shares its baseball field with the football field.
Spanish Translation/Traducción en Español
Uno de los aspectos más notables de la cultural méxico-americana en Kansas es la cultura del béisbol considerado como una fundación sólida de las comunidades latinas. En casi cada vecindario méxico-americano (al igual que para otros latinos) existe una inmensa probabilidad de pasar por un parque de beisbol. Sin embargo, el legado de los méxico-americanos y el béisbol en Kansas no es fenómeno contemporáneo, sino que tiene toda una historia. A través de la ayuda de varias organizaciones y su inigualable talento, Mike Torrez se ha convertido el punto referencial histórico y cronológico en la historia de latinos en Kansas.
Su biografía es testigo de una historia particular de latinos en los Estados Unidos donde su apellido español "Torrez" se convirtió familiar cuando firmó con los Red Sox de Boston just en tiempos tensión racial después de la serie mundial del 1977. El periódico The Herald American consideró Torrez un éxito del sueño americano dado a que durante su niñez tuvo que cazar para comer, trabajar en estaciones de gasolina y se crió en un vecindario de clase trabajadora en Oakland, Topeka (Kansas). Su abuelo, un inmigrante de México trabajó en los ferrocarriles de Topeka y trabajó sin cesar para darle a su nieto todas las oportunidades para fuera exitoso a pesar del racismo y la segregación racial en contra de mexicanos y afro-americanos. Como niño ganó una competencia de lanzador de béisbol auspiciado por los 'Class A Topeka Reds' y también recibió consejos de la estrella del equipo, Jim Maloney. Después de empezar con equipos del 'American Legion' en el área fue contratado por los St. Louis Cardinals. Torrez se desarrollo exitosamente después de haber sido trasladado a Montreal en el 1972, convirtiéndose en uno de los lanzadores más duraderos principales de esa década. Torrez tuvo su mejor temporada en el 1975, ganando 20 juegos con Baltimore. El Parque Mike Torrez le rinde tributo al hombre que expuso la existencia de Topeka a muchos en los Estados Unidos. El parque consiste de un centro deportivo al lado de un campo de béisbol y fútbol americano.
Sources
Jorge Iber, Mike Torrez: a Baseball Biography (Jefferson, NC: McFarland and Company Publishers, 2016).
Additional Information