Rutherford County Courthouse
Introduction
Built in 1859, the Rutherford County Courthouse is one of only six antebellum courthouses within the state of Tennessee. The original courthouse, built in 1813 on the same site, burned down in 1822 and had served as the state capitol building. The current courthouse and grounds both played important roles in the Civil War. The courthouse now serves as the administrative headquarters for the Rutherford County government and is home to the county's legislative body. The building was added to the National Register of Historic Places in 1973.
Images
The exterior of Rutherford County Courthouse.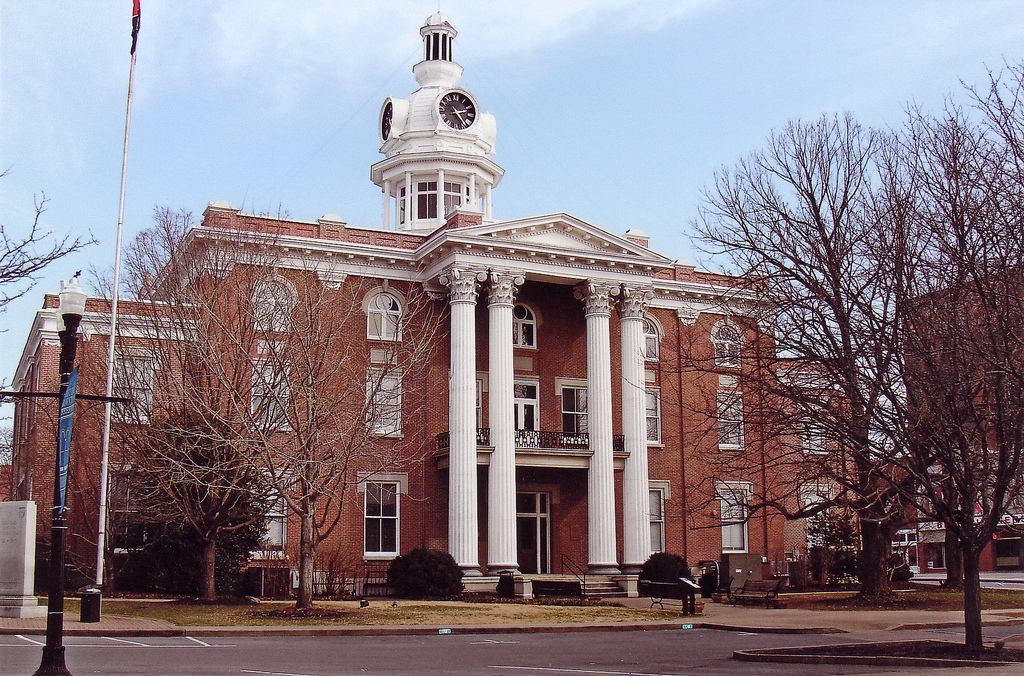 The Confederate Soldier's Monument on the courthouse grounds.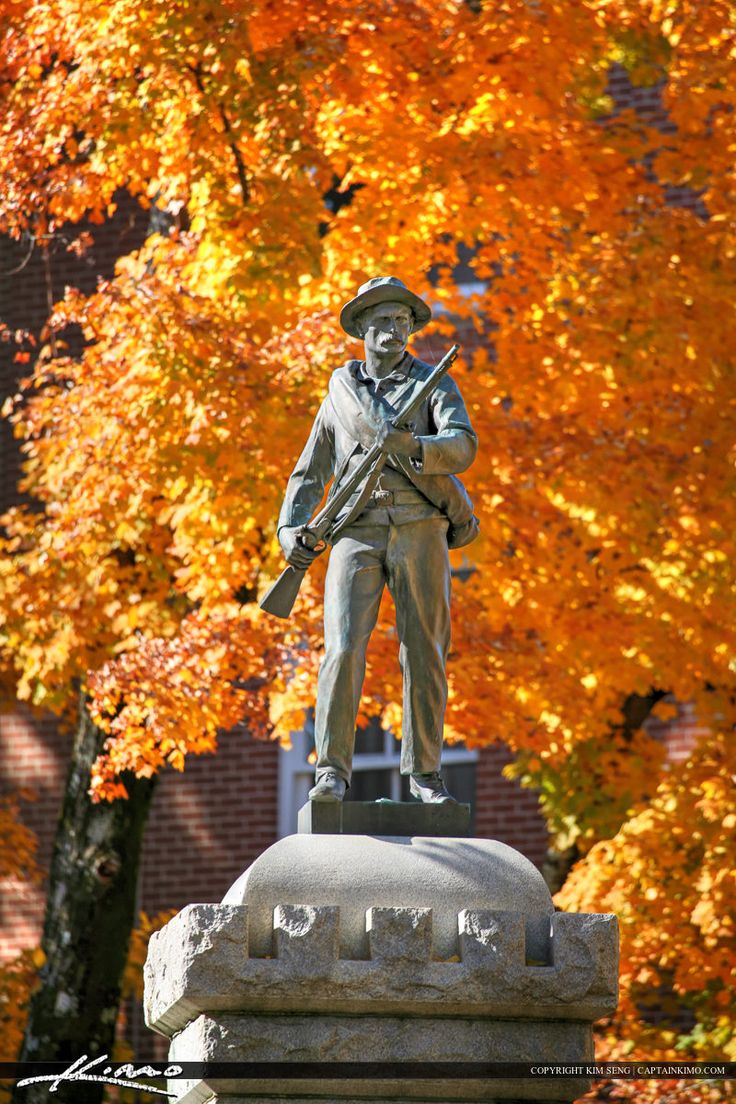 Rutherford County Courthouse in the days of the horse and buggy.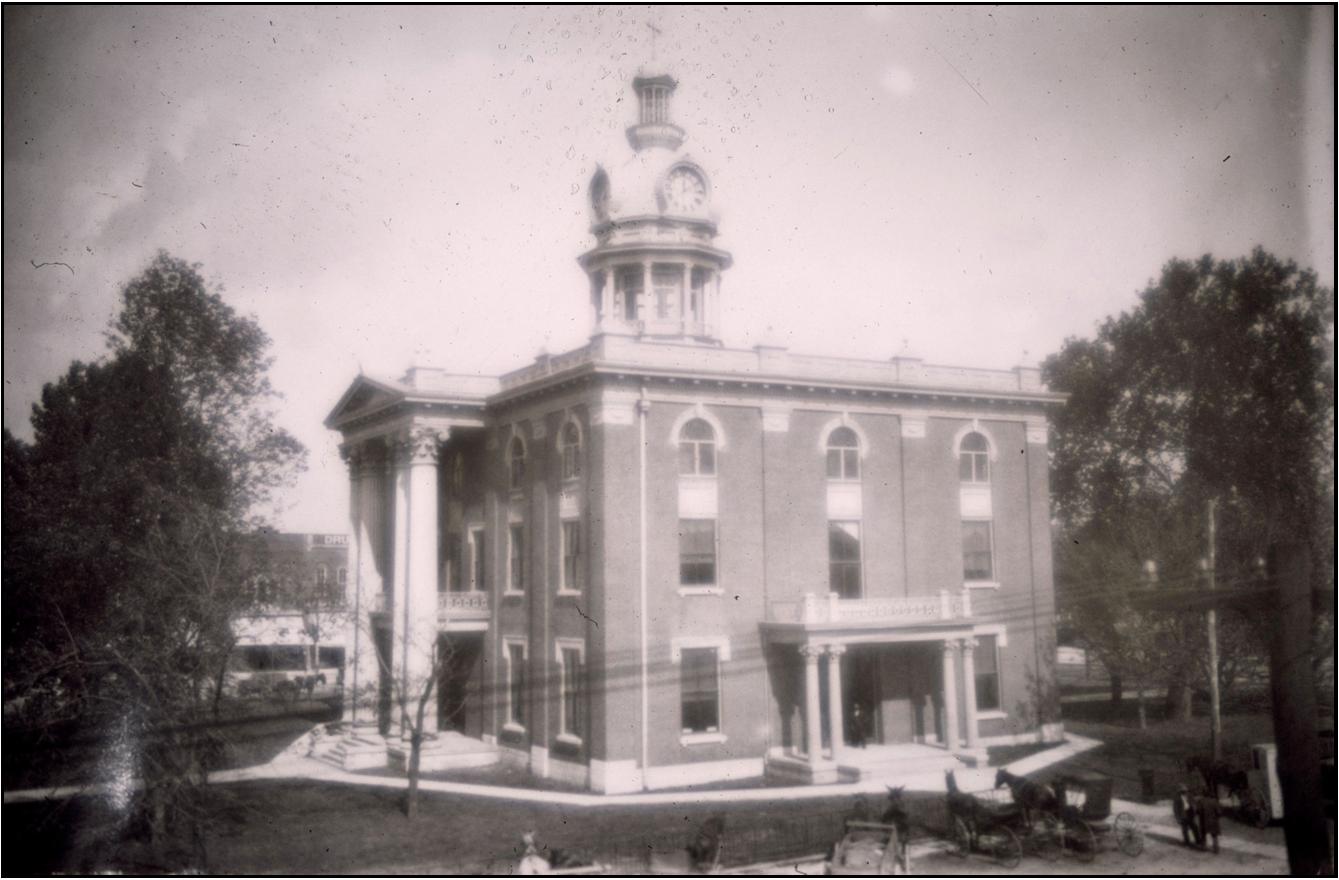 Backstory and Context
Built in a classical revival style, the Rutherford County Courthouse was built at a cost of $50,000 in 1859. The grounds and courthouse were occupied by both Confederate and Union forces during the Civil War as Nathan Bedford Forrest's troops occupied the area from July 1862 until the conclusion of the Battle of Stones River in January of 1863. It then served as the headquarters of the occupying Union forces in the area until the end of the Civil War.
The courthouse survived a tornado that hit Murfreesboro in 1913 with only minor damage. The wings were added to the courthouse by 1962 and the interior was renovated in 1998 to better reflect the courthouse's 19th-century origins.
Over the years, two serious attempts were made to replace the historic building with a modern structure. The first of these attempts occurred between 1936 and 1938 and the second occurred in 1950. Both of these campaigns were aimed at increasing the space available for county offices and both failed because of the expense of creating a new building and a general desire to preserve the existing courthouse. This sentiment was especially strong in 1950.
While the building has remained in place, there have been numerous renovations and several monuments and memorials have been added to the courthouse grounds. They include two plaques in memory of General Forrest's raid, a Confederate soldier's monument, one dedicated to Revolutionary War General Griffith Rutherford, a memorial dedicated to law enforcement officers killed in the line of duty, and a memorial to veterans of foreign wars, among others.
Sources
Tucker, Greg. Remembering Rutherford: A tale of two flags and one courthouse. Rutherford County Tennessee Historical Society website. Accessed March 21, 2017. http://rutherfordtnhistory.org/remembering-rutherford-a-tale-of-two-flags-and-one-courthouse/.

Tucker, Greg. County Agrees on Courthouse Demolition. Rutherford County Tennessee Historical Society website reprint of the Daily News Journal, May 30, 2011. Accessed March 21, 2017.http://rutherfordtnhistory.org/county-agrees-on-courthouse-demolition/

Additional Information