Hamilton Hall
Introduction
Built in 1805, Hamilton Hall, located at the corner of Chestnut and Cambridge Streets, is one of America's most beautiful Federal architectural buildings. Designed by Salem's famous carpenter and architect, Samuel Mclntire, the hall was commissioned by Salem's Federalist political party and named after Alexander Hamilton, one of the founding father of the United States. It is one of the city's architectural treasures and longtime gathering place for the region's cultural and social elite. For about two centuries the Hamilton Hall has served as a venue for balls, political events, lectures and weddings. From 1826, the famous caterer, John Remond, free Black man of Caribbean descent , ran his catering business out of the Hall for many years.
Images
Hamilton Hal, one of the primary examples of Federal style architecture.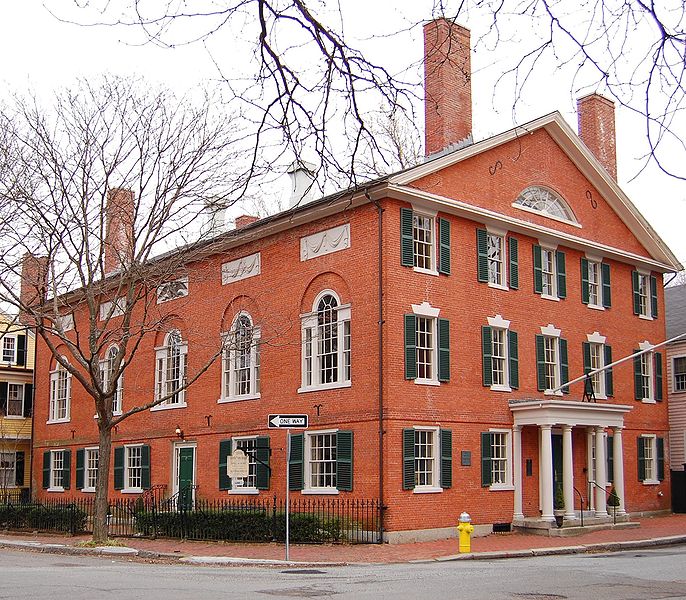 Ball Room at the Hamilton Hall.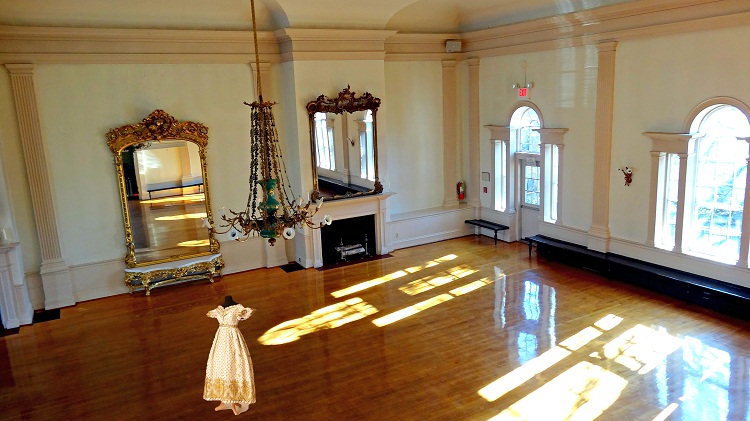 Backstory and Context
In its early days, Hamilton Hall served as the gathering place for local Federalists. They invited guests for the regularly scheduled assemblies with a dance. Exactly at ten o'clock, the guests could taste the brief repast prepared by the legendary caterer John Remond. The evening ended at exactly the stroke of midnight, in the middle of a dance. Today, a plaque commemorating the event can be seen at the western entrance to the building. The marker was a gift to Hamilton Hall from the American Friends of Lafayette in 1965.
It has been claimed that the bricks used by Mclntire in its structure were brought from England, and the four mirrors that hung on the walls in the hall where the social events took were imported from Russia. There were also elegant sofas, chairs, rugs, and hangings added to the interior of the building.
Sources
http://en.wikipedia.org/wiki/Hamilton_Hall_(Salem,_Massachusetts) http://www.nps.gov/sama/planyourvisit/upload/McTrail.pdf http://hamiltonhall.org/history.php http://www.americanantiquarian.org/proceedings/44539361.pdf
Additional Information