Pesmen-Rubin Commercial Art Studio
Introduction
The Pesmen-Rubin Commercial Art Studio was located inside the L.B. Price Mercantile Company Building, a three-story brick commercial building that once stood at this location. Operated out of Gray Advertising Company, one of the many growing advertising agencies in Kansas City at the time, this small studio was run by local artists Louis Pesmen and Bill Rubin. Walt Disney was hired by Pesmen-Rubin in October 1919, his first job as an illustrator, and produced artwork for some of Gray's clients, including local theaters and farm supply companies.
Images
This commercial building at 14th and Oak once housed Gray Advertising Company. Photo courtesy of the Office of Historic Preservation.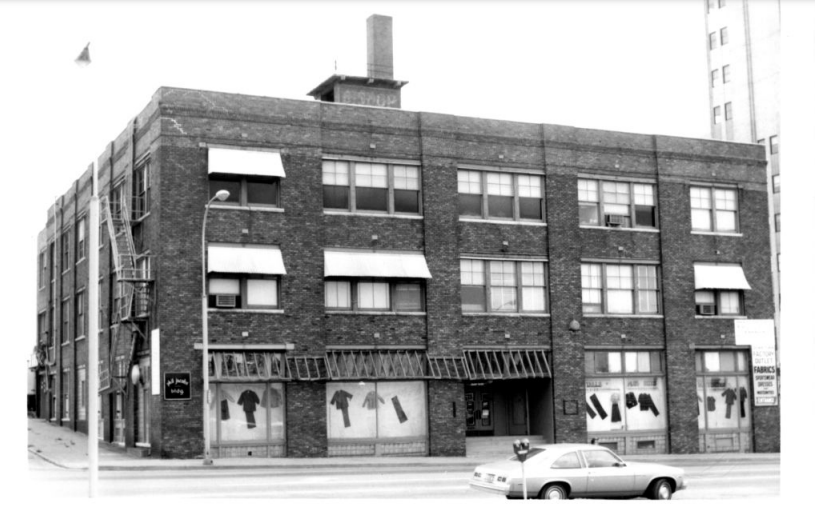 Downtown Kansas City at 14th and Oak c. 1920. The L. B. Price Mercantile Company Building, which housed Gray Advertising Company and Pesmen-Rubin Art Studio, is seen at the right of the photo. Courtesy of Missouri Valley Special Collections, Kansas City Public Library.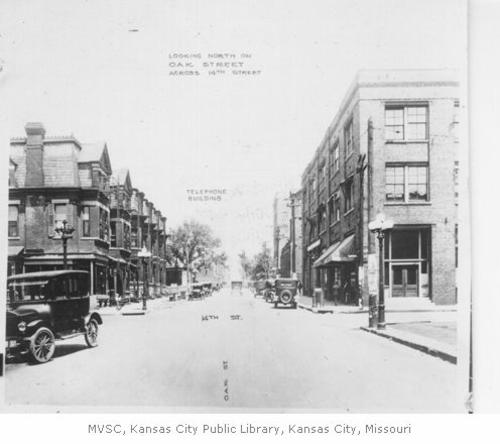 A photo of young Walt Disney in uniform for the Red Cross during WWI c. 1918.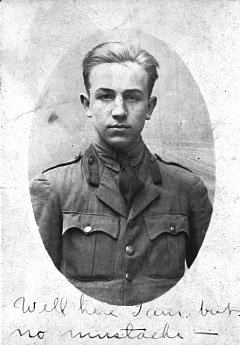 The first cover of Newman Theatre Magazine illustrated by Walt Disney.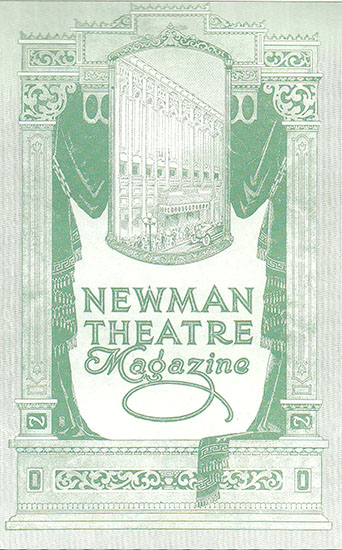 Walt Disney (left) and Ub Iwerks (right).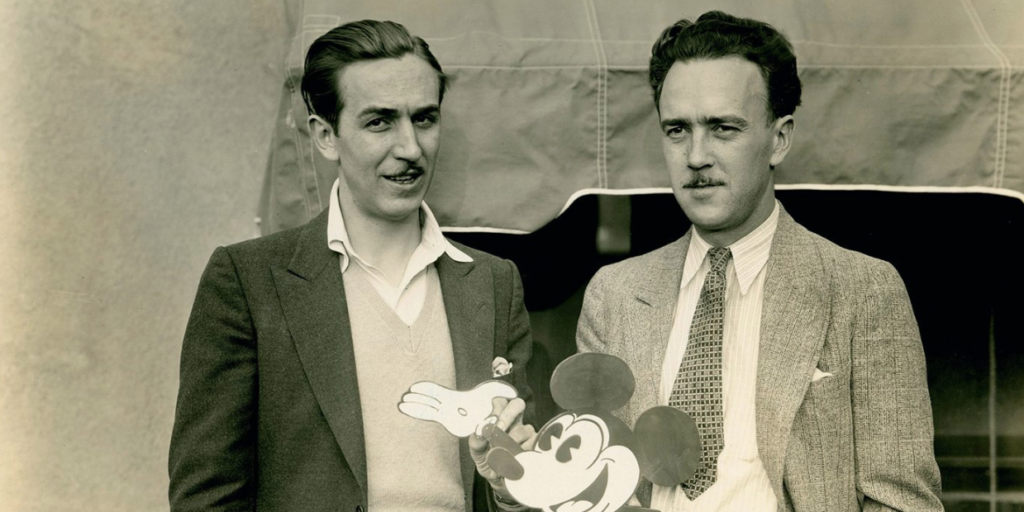 Backstory and Context
Louis Pesmen was an artist like his father. He parted from Bill Rubin and Gray Advertising in 1920. Later, he partnered in another studio called Pesmen & Haner and eventually owned his own studio, The Pesmen Studio. He relocated to Chicago with his family and operated Louis A. Pesmen Advertising Agency until his retirement in 1957. Later, he moved to California, where he passed in 1987 at age 94. 
Bill Rubin was a self-employed commercial artist who had his own studio in the Gray Building prior to partnering with Pesmen. After splitting from Pesmen, Rubin worked out of an eighth floor office in the Graphic Arts Building and continued his career in advertising for other agencies throughout the years. 
Walt Disney, Art Apprentice
After a nine month term in France as an ambulance driver for the Red Cross and a short stay with his family who had moved back to their home-town of Chicago, Walt Disney returned to Kansas City in October 1919, where he had lived with his family from 1911 to 1917. Initially, he applied as a cartoonist for the Kansas City Star, but was turned down. With the suggestion from his brother Roy, Walt got an interview with Pesmen-Rubin Commercial Art Studio. Though he failed to bring a portfolio with him, Lou and Bill liked Walt's character. At their request, Walt returned later with some samples of cartoons he'd done in France, but because Disney did not yet have the experience needed for the job, he was brought in on a one-week trial basis.
After the trial period was up, Pesmen and Rubin agreed that Walt produced good work and he was hired as an art apprentice. With a wage set at $50 a month, Walt drew commercial advertising illustrations, mainly for farm equipment, letterhead and images for catalogs, as well as designed stencils for airbrush work. He was also assigned to work on the Newman Theatre account, designing covers for their weekly magazine. 
The opportunity with Pesmen-Rubin was not long lasting, however. In early December, Walt was laid off due to a decline in work after the completion of holiday catalogs and the loss of a large tractor account. While he may have lost his job, here he met Ubbe Iwwerks, who he maintained a lifelong friendship and working relationship with. When Ubbe was also laid off weeks later, in January 1920, Walt approached Ubbe to start their own business. They decided that together they possessed enough skill and learned some "tricks of the trade" from Pesmen-Rubin, so they started Iwwerks-Disney Studio that same month. However, without an office or steady income, they quickly sought out positions at Kansas City Slide Company through a classified ad in the Kansas City Star.
Sources
Susanin, Timothy S. (2011). Walt Before Mickey: Disney's Early Years, 1919-1928. Univ. Press of Mississippi.
Butler, R. W., Viets, D., Burnes, B. (2002). Walt Disney's Missouri: The Roots of a Creative Genius. Kansas City, Missouri: Kansas City Star Books.
News - Louis A. Pesmen, Chicago Tribune. February 25th 1987. Accessed March 15th 2022. https://www.chicagotribune.com/news/ct-xpm-1987-02-25-8701150907-story.html.
Image Sources
https://mostateparks.com/sites/mostateparks/files/KC%20CBD%201980%20S3.pdf

https://kchistory.org/image/oak-street-0?solr_nav%5Bid%5D=84d00c991f52599cbbca&solr_nav%5Bpage%5D=0&solr_nav%5Boffset%5D=5

http://disney.go.com/disneyvideos/moviefinder/html/memorylane/ml18pop2.html

https://thankyouwaltdisney.org/

https://www.thepitchkc.com/mickey-mouse-cocreator-ub-iwerks-has-been-mostly-written-out-of-disneys-history-a-new-book-gives-the-kansas-city-animator-his-due/

Additional Information