The Kirk Building
Introduction
Author-Uploaded Audio
Constructed in 1908, this building is historically known as the location of the Kansas City Slide Company, where famed animator Walt Disney worked as a cartoon artist. The Kansas City Slide Company occupied this site from 1913 to 1920, moving locations shortly after Disney was hired. In 1925 the building was expanded, but over the years, the area became dilapidated. As a champion for downtown Kansas City revitalization, local real estate developer Phil Kirk purchased and renovated the building in 1983. Years later, Kirk secured a lease at $1 per month for a newly established charter school, Crossroads Academy, which continues to occupy the site since 2012.
Images
The Kansas City Slide Company at 1015 Central St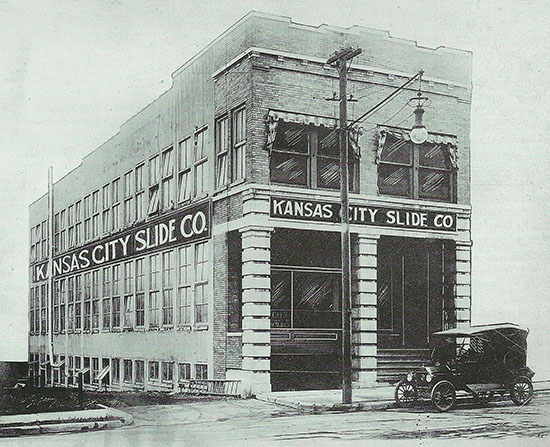 Walt Disney, famed animator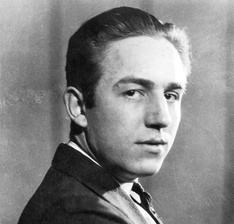 Arthur Vern "A. V." Cauger, owner of Kansas City Slide Company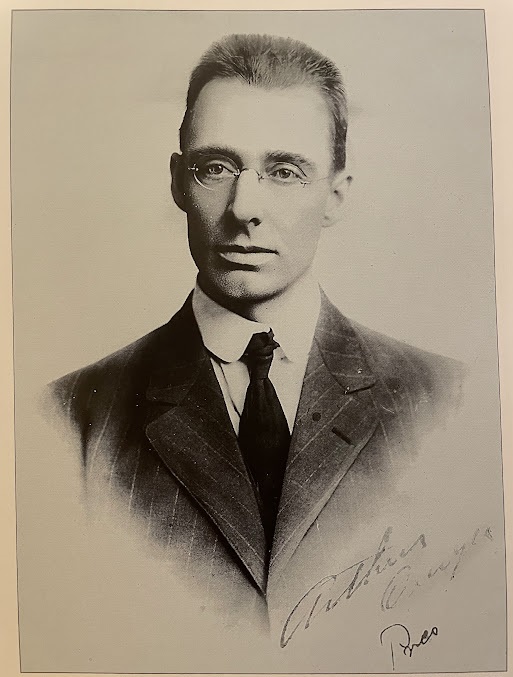 Examples of glass slide advertisements produced by Kansas City Slide Co.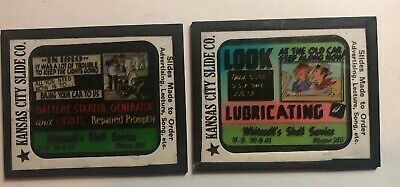 The Kirk Building houses Crossroads Academy charter school, thanks to local real estate developer and philanthropist Phil Kirk.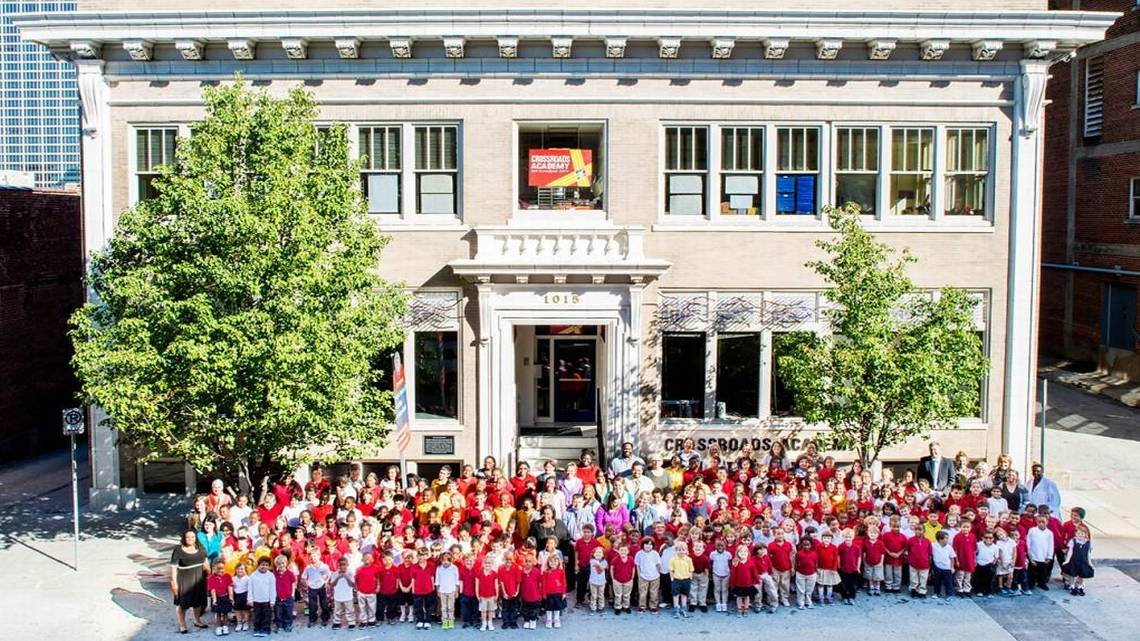 This historical marker was placed by Crossroads Academy to honor the support of local philanthropist and real estate developer Phil Kirk.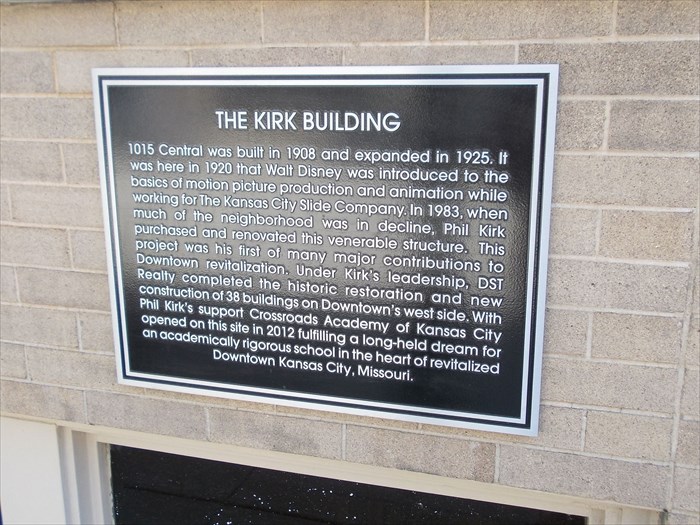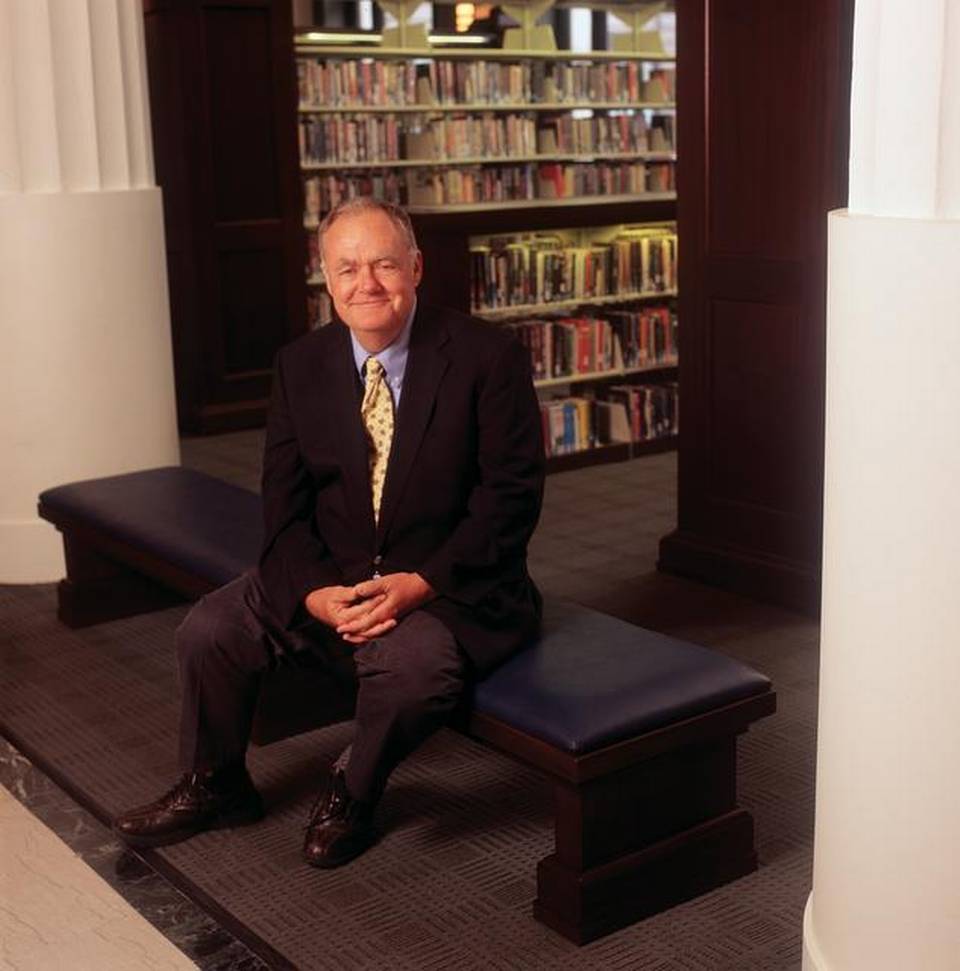 Backstory and Context
Real estate developer, civic visionary, and philanthropist Phil Kirk (1937-2014) is best known for his advocacy in the revival of downtown Kansas City and for his role financing a capital campaign to renovate the First National Bank into the Central Branch of the Kansas City Public Library. The building at this location, 1015 Central, was Kirk's first downtown real estate investment purchase, as well as the site of his last charitable act. 
In 1983, Kirk purchased this decrepit building to renovate for use as his business offices. While working with DST Realty for over 30 years, and serving as President for some time, he championed the revitalization of downtown Kansas City, including the acquisition of land for the Kauffman Center for Performing Arts and redevelopment initiatives such as Quality Hill and the South Loop. As a benefactor for the Kansas City Public Central Library, Kirk supported a partnership with Crossroads Academy, a newly proposed charter school. It was agreed that the academy would rent 1015 Central from DST for $1 per month and opened in the fall of 2012. Since then, Crossroads Academy has expanded to include a second elementary location and a high school preparatory school.
Mr. Kirk was named the Kansas Citian of the Year in 2013 and passed away the following year. With much respect and appreciation, Crossroads Academy installed a historical marker in dedication to Kirk's advocacy, as well as to show the building's historical significance. 
Kansas City Slide Company
The Kansas City Slide Company was established in 1910 by Arthur Vern "A. V." Cauger and moved to this location in 1913, around the time it was incorporated. At that time, KC Slide Co. produced glass slide advertisements for local businesses during the "Silent Era" in the film industry. These ads were hand drawn illustrations that were photographed and transferred to small glass slides, or drawn on the slides directly. The 3 ¼ inch by 4 inch slides would be run through developing fluid and washed before being hand colored, then once complete, a second piece of glass was set on top to protect the image. The slides would then be projected anywhere with a screen, typically movie theaters and screened before films like modern day movie trailers or during intermissions.
In 1915, the Slide Company started advancing their techniques to produce moving advertisements in the form of stop-motion, pioneered by Cauger himself. The business continued to grow and the Slide Company became a thriving mail order operation with clients from across the nation. To keep up with demand, on January 29, 1920 the Kansas City Star ran a help-wanted ad for the Slide Co.. It read: "ARTIST Cartoon and Wash Drawings: First Class Man Wanted; Steady, Kansas City Slide Co., 1015 Central."
Walt Disney, an amateur at the time, had recently opened up Iwwerks-Disney Commercial Artists with his partner Ubbe Iwwerks. Though the studio had only been running for a month, they were becoming successful. However, knowing that a commercial studio wasn't necessarily the career they envisioned, Walt responded to the help-wanted ad for the KC Slide Company. He went downtown and introduced himself to Cauger, with hopes to land himself and Ubbe a job. While impressed with his portfolio, A. V. only had room for one on his staff and offered the job to Walt alone for $40 per week. 
Shortly after hiring Disney, the Kansas City Slide Company moved to a new location and started operating under the name Kansas City Film Ad Service. This name change was important to reflect the new advertising expectations as moviegoers were previously accustomed to still-picture ads. Ubbe continued to run the Iwwerks-Disney studio, but the business soon began to struggle and he was hired by Cauger in March.
Sources
Butler, R. W., Viets, D., Burnes, B. (2002). Walt Disney's Missouri: The Roots of a Creative Genius. Kansas City, Missouri: Kansas City Star Books.
Susanin, Timothy S. (2011). Walt Before Mickey: Disney's Early Years, 1919-1928. Edition Illustrated. Univ. Press of Mississippi.
Groskopf, Jeremy W., "Profit Margins: The American Silent Cinema and the Marginalization of Advertising." Dissertation, Georgia State University, 2013. https://scholarworks.gsu.edu/communication_diss/47.
YoSam. The Kirk Building - Kansas City, Mo., Waymarking. June 13th 2017. Accessed March 21st 2022. https://www.waymarking.com/waymarks/WMVZ2V_The_Kirk_Building_Kansas_City_Mo.
Kemper III, Crosby. In Memoriam - Phil Kirk, 1937-2014, Kansas City Public Library. November 4th, 2014. Accessed August 26th, 2022. https://kclibrary.org/blog/library-life/memoriam-phil-kirk-1937-2014.
Davis, Jim. Kirk serves as quiet architect of Downtown's rebirth, Kansas City Business Journal. July 1st, 2007. Accessed October 12th, 2022. https://www.bizjournals.com/kansascity/stories/2007/07/02/story13.html.
Hurd, Mike. Phil Kirk, guiding light for Downtown, dies at 76, Downtown KC. October 24th, 2014. Accessed October 12th, 2022. https://www.downtownkc.org/2014/10/24/phil-kirk-guiding-light-for-downtown-dies-at-76/.
Crossroads Academy Enrollment Off to a Fast Start, PR.com. March 9th, 2012. Accessed October 12th, 2022. https://www.pr.com/press-release/396501.
Image Sources
https://thankyouwaltdisney.org/

https://thankyouwaltdisney.org/

Courtesy of Scott Cauger, grandson of A. V.

https://www.ebay.com/itm/133281981600

Kansas City Star

https://www.waymarking.com/waymarks/WMVZ2V_The_Kirk_Building_Kansas_City_Mo

https://www.downtownkc.org/2014/10/24/phil-kirk-guiding-light-for-downtown-dies-at-76/

Additional Information