Marguerite A. Travis Colony House
Introduction
The house at 6700 Atascadero Avenue was originally built in June of 1915 at the cost of $4,500. The Original owner was Marguerite A. Travis. Travis had moved herself and her son to Atascadero from back east. Her five year old son, Ferdinand Travis, was the first child to be baptised in the newly founded Federated Church. He was baptised September 9, 1916. In the ceremony, a small loving cup was used which had been given to Ferdinand as a present by his father. Miss Travis had been widowed when her husband, a minister, perished in a boating accident on his way to New York to attend the opening of a new church. This is why Miss Travis moved herself and her son to Atascadero. Travis wrote the book "The Birth of Atascadero" in the 1950s describing the early creation of the Colony. Ownership of a house by a single woman was very rare in the colony and only a handful of of single women were able to accomplish this.
Images
Marguerite A. Travis house at 6700 Atascadero Avenue. Ca. 1915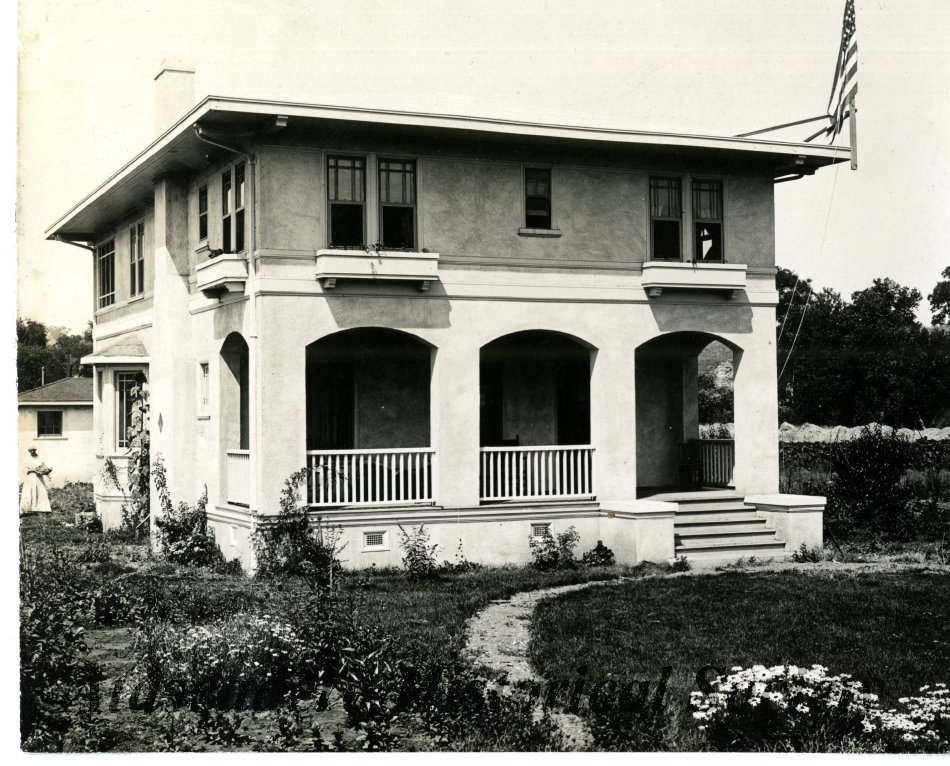 Backstory and Context
Homes constructed in the colony from 1915-1924 are referred to as colony homes. This time period was chosen because it starts with the first homes and ends about the time the Colony Holding Corporation went bankrupt. The colony homes provide a reminder of E.G Lewis' idea of a utopian society. Most colony homes reside on Atascadero side streets. Many different styles of homes were built in the colony. There were simple bungalows to Craftsman style homes, as well as some elaborate mansions. Atascadero Historical society member Lydia Schweich began locating colony homes so tabs could be kept on the historical locations. After her death, others in the society kept records up to date on the houses.
Backstory Narrative
Edward Gardner Lewis purchased 23,000 acres of rolling hills from J.H. Henry in the Spring of 1913. The Atascadero Colony was created by Lewis who formed the Colony Holding Corporation to take care of promoting the Atascadero enterprise. It was referred to as a "dream city". His motto was, "all the advantages of country life with city conveniences".
Sources
Allan, Lon W.. Atascadero: The vision of one -The work of many. Atascadero, CA. Mike Lucas.
Atascadero Historical Society Database