Botanical Building and Gardens, Balboa Park
Introduction
The Botanical Building in Balboa Park was originally created for the 1915-16 Panama California Exposition and remains one of the largest structures ever built using lath. The building houses over 2,100 different plant species within the botanical garden's permanent collections which consist of cycads, ferns, orchids, palms, and other tropical plants. In addition to the permanent collections, there are also seasonal displays of flowering plants. A lagoon and lily pond located In front of the Botanical Building were also created to welcome visitors to San Diego during the world's fair, a purpose that continues to this day thanks to a major renovation effort in 1957 and continued support for operations and maintenance.
Images
Botanical Building with Lily Pond & Lagoon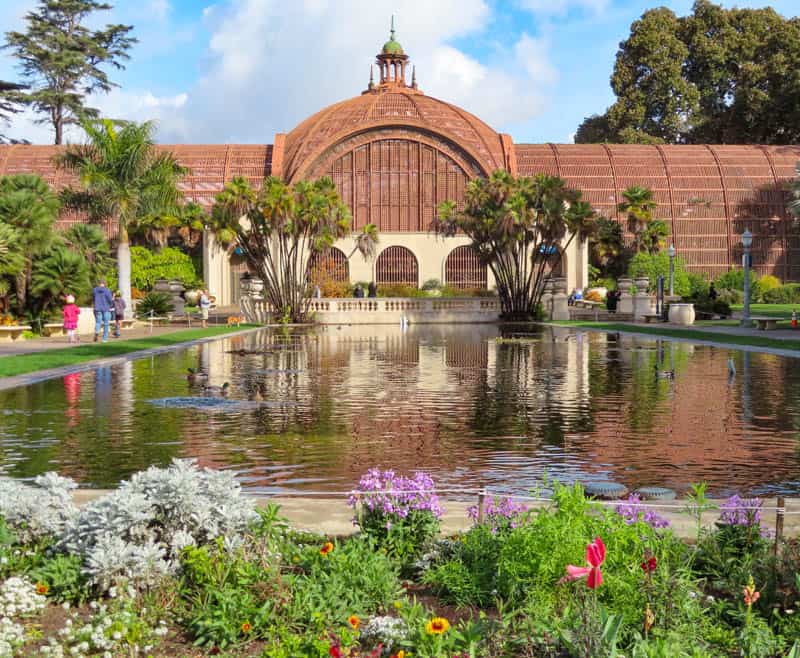 Botanical Building in 1915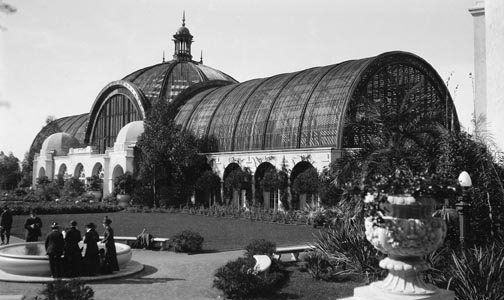 Watercolor illustration of the Botanical Building restoration, painted by Al Forester (2016)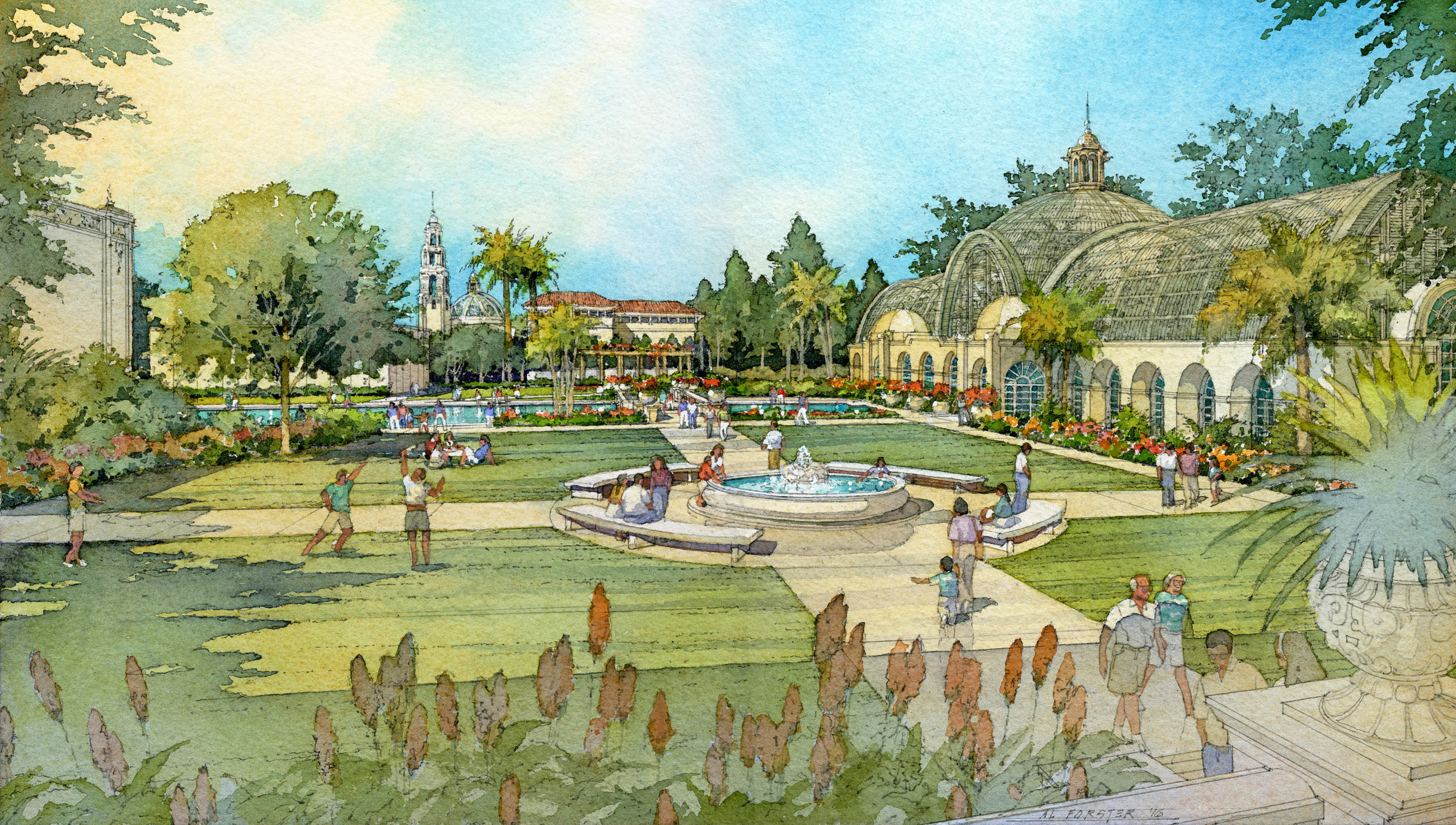 Tropical Plants on display at the Botanical Building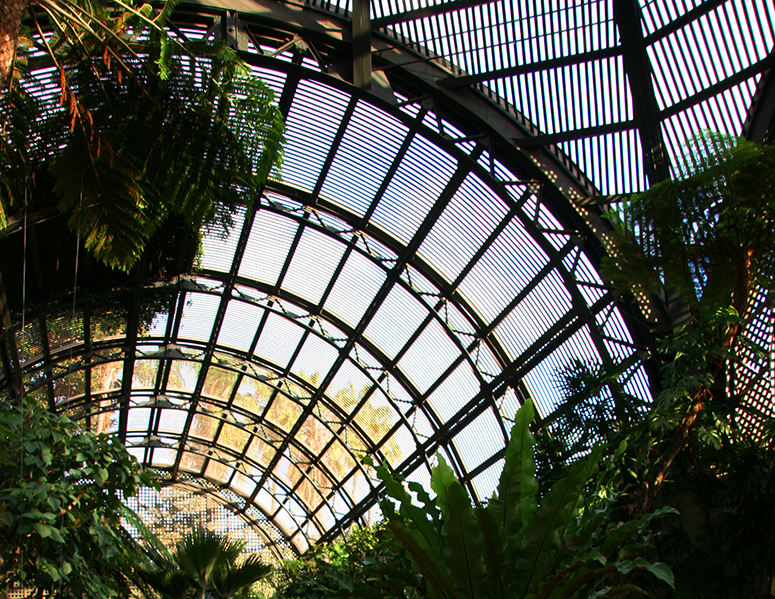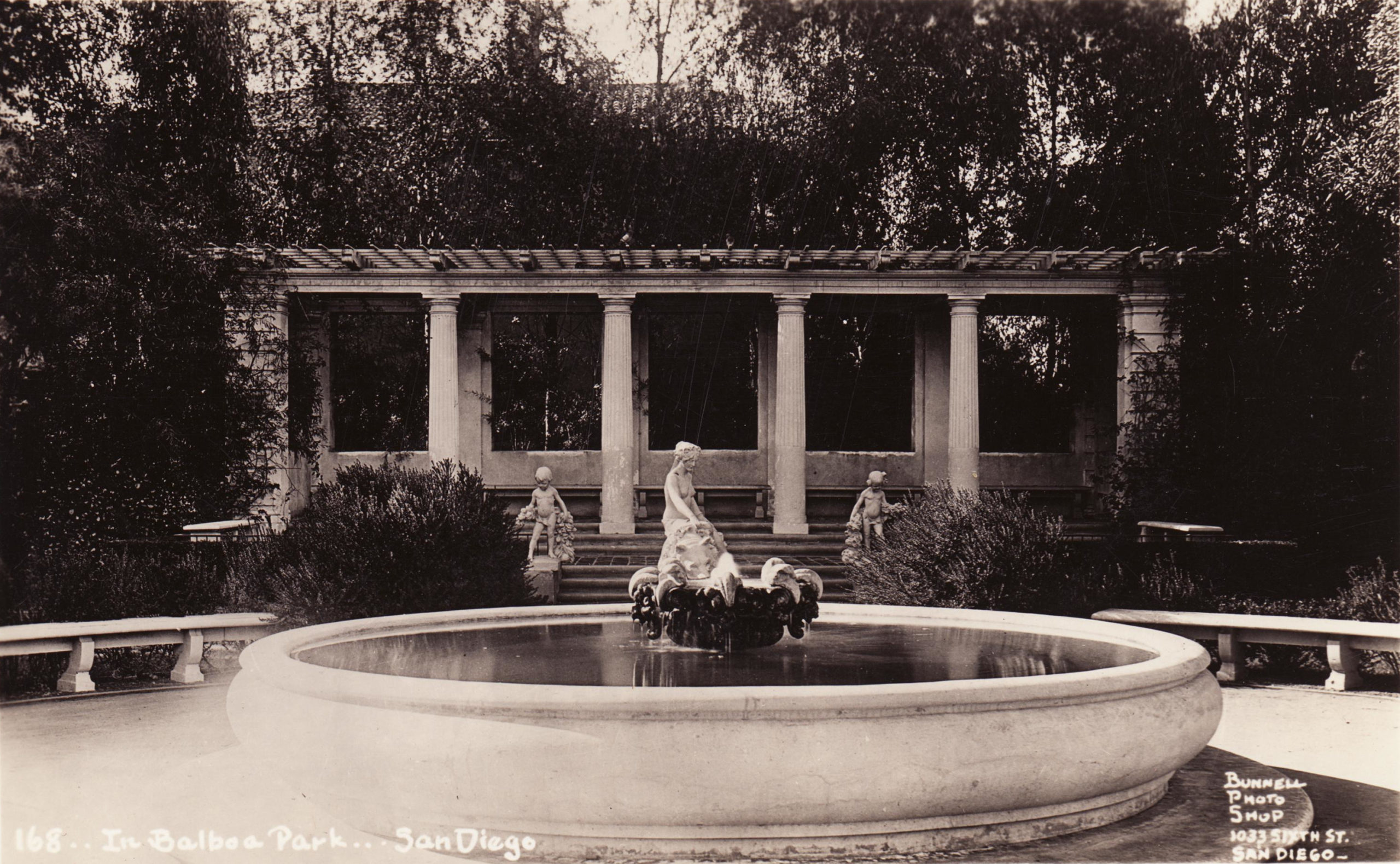 Backstory and Context
The historic Botanical Building in Balboa Park is one of the largest buildings in the world to be constructed using lath. The design of the Botanical Building was based on similar structures, such as the famed conservatory at Kew Gardens in London, as well as the glasshouse-style conservatory at the New York Botanical Gardens.
A decorative lily pond and lagoon are located adjacent to the Botanical Building, where they provide popular photo opportunities for visitors. Along with the Botanical Building, these water features were created for the 1915-16 Panama California Exhibition. At the time of its creation, the Botanical Building was one of four structures intended to remain permanently standing in Balboa Park at the end of the exhibition.
Since then, botanical exhibits and seasonal displays have continued to attract visitors to the site. Additionally, there are extensive permanent collections of plants on display, particularly tropical plants such as orchids and palms, as well as giant ferns. The Botanical Building is now part of the Balboa Park National Historic Landmark District, and the building is located proximate to several notable gardens in Balboa Park, including the Japanese Friendship Garden.
A much-needed restoration of the Botanical Building (and the grounds) is currently underway, since the most recent major restoration was completed in 1957. The upcoming restoration project is jointly funded by the Balboa Park Conservancy, the State of California, and the City of San Diego. The renowned architectural company of Roesling, Nakamura, and Tejada has been hired to oversee the restoration, which is slated for completion in 2023.
Sources
Amero, Richard. The Highs and Lows of the Botanical Building in Balboa Park, San Diego History Center. Accessed October 1st 2021. https://sandiegohistory.org/archives/amero/botanical/.
Balboa Park Gardens, Roadtripping California. Accessed October 1st 2021. https://roadtrippingcalifornia.com/balboa-park-gardens/.
Botanical Building and Lily Pond, Balboa Park. Accessed October 1st 2021. https://www.balboapark.org/gardens/botanical-building.
Botanical Building & Gardens, Balboa Park Conservancy. Accessed October 1st 2021. https://balboaparkconservancy.org/project/botanical-building/.
Image Sources
Roadtripping California

Balboa Park Conservancy

Balboa Park Conservancy

BalboaPark.org

Balboa Park Conservancy

Additional Information