Open Air Post Office
Introduction
Constructed in 1916, this post office was designed by architect George Stuart in a style of Mediterranean Revival architecture that would become one of the signatures of the city of St. Petersburg. While most of the earlier public buildings utilized mission-style architecture, this was one of several buildings that mixed terra cotta with large and open building facades to encourage air flow through St. Petersburg's buildings in an era before air conditioning. The post master for the city took part in the building design, working with the architect to create a building that patrons could enter from any side of the street to have better access to their mailboxes and needed services.
Images
This open-air Mediterranean Revival post-office was completed in 1916 and remains one of St. Petersburg's most iconic downtown buildings.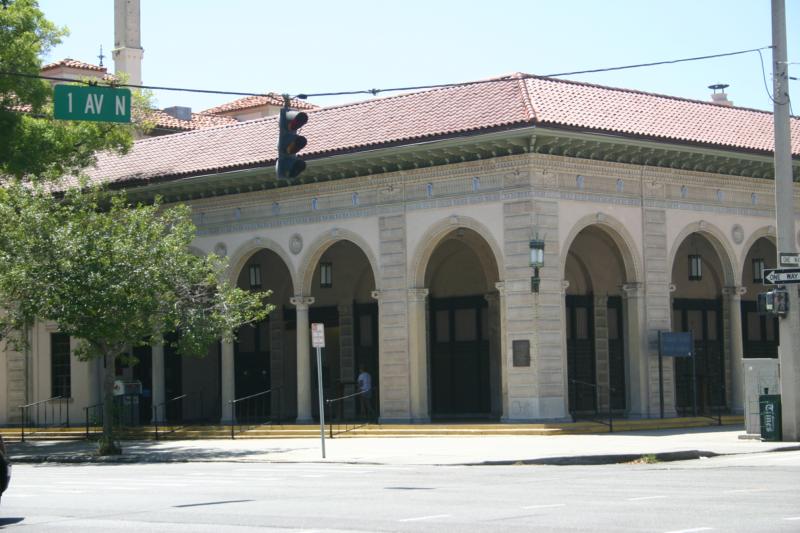 A postcard of the "new" post-office circa 1920.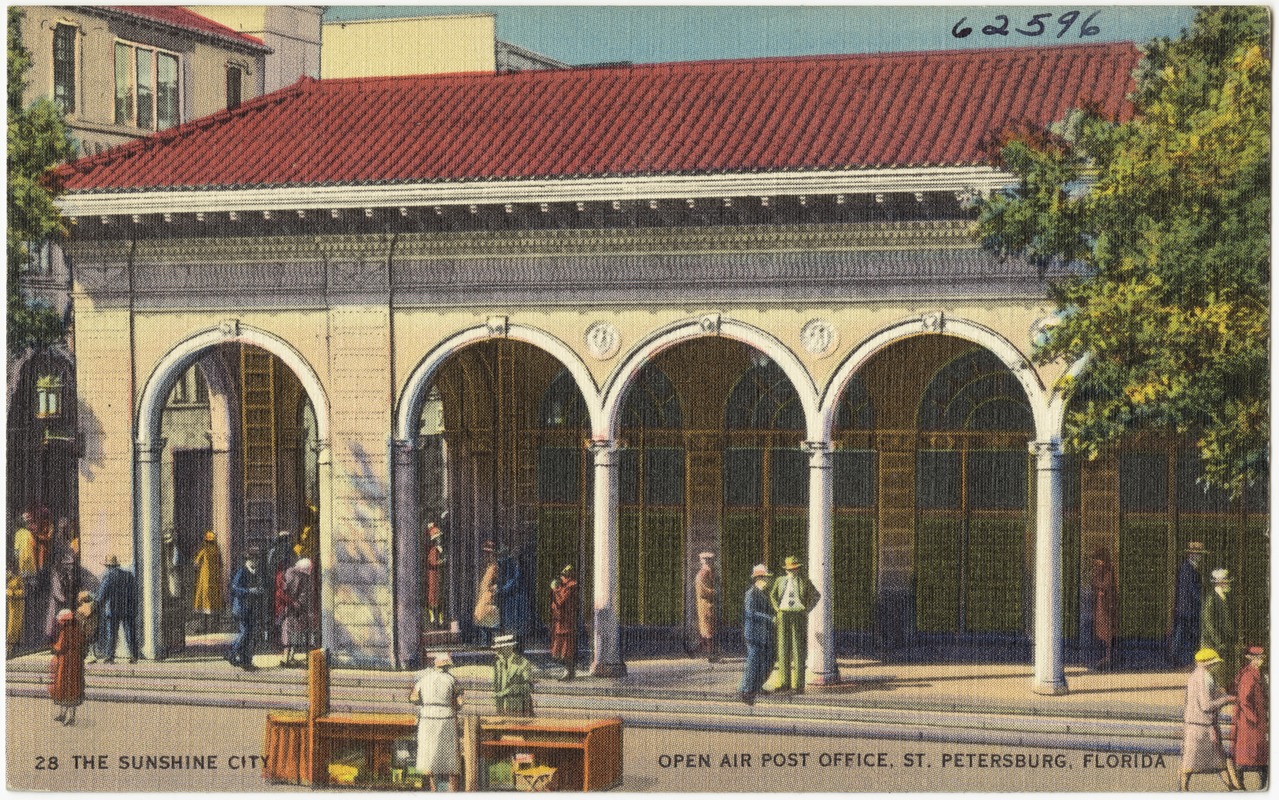 The building's original design allowed box owners to access their mail at any time. Today, the postal boxes are enclosed.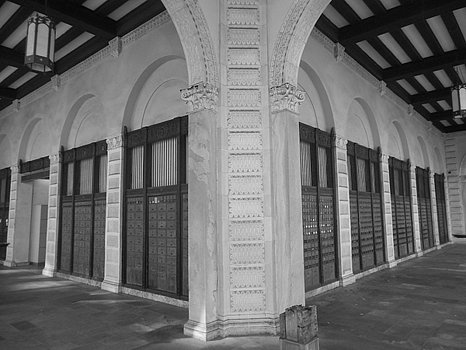 Sources
"United States Open Air Post Office," City of St. Petersburg website, http://www.stpete.org/historic_preservation/historic_landmarks/local_landmarks/docs/Open_Air_Post_Office.pdf Bob Horn, Assignment: St. Petersburg, A Look At St. Petersburg Places, People, City Life, Happenings, History and More…(accessed 10/26/16) http://stpeterealestateblog.com/blog1/2009/10/24/st-petersburgs-open-air-post-office/
Additional Information