Israel Shreve's Distillery
Introduction
The Heritage Society has restored this building, using the original stones. The distillery is now in mostly-authentic condition. While being renovated, it was updated with electricity. The Heritage Society was required to add electricity because it is now a public building.
Images
Israel Shreve's Distillery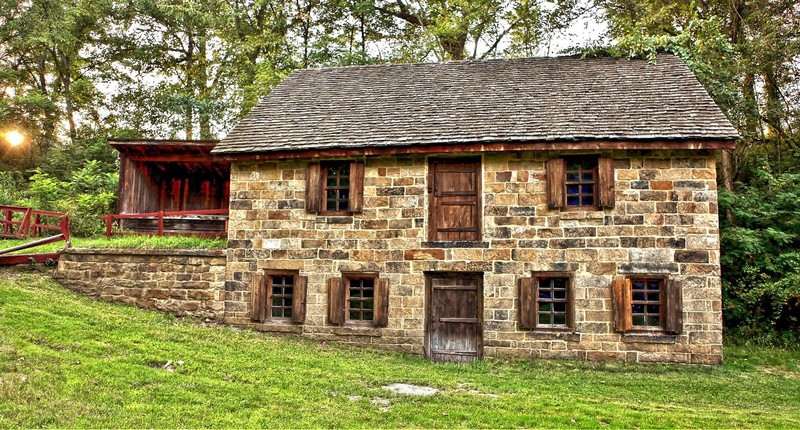 Backstory and Context
The distillery, located only a few blocks from the center of Perryopolis, is across the road from the town park. There is a huge octagonal pavilion in the center that was built just a few years ago. The mill and distillery are open now for visitors. Shreve's distillery is what's known as a first-level commercial distillery, which means it was a business enterprise that provided a distilling service to people who brought their grain to the mill to be processed.

The still that Shreve originally used is no longer there, but in it's place is a still that is the same size and model of one that he would have used. Shreve's distillery has been restored at least twice. It is believed that the mill was still operational for some time, but not after the 1970s, when a fire burned everything but the foundation.