Patterson Mansion
Introduction
Elinor "Nellie" Medill Patterson, the wife of Chicago Tribune editor Robert Patterson, built this elegant mansion in 1903 as a second home for the family, although its primary purpose was to entertain guests. It is one of two mansions still standing on Dupont Circle (the other is the Wadsworth House) and is a fine example of Neoclassical architecture with Italianate decorative elements. The Patterson's daughter, Eleanor "Cissy" Patterson, became one of the first women in the country to run a major newspaper when she established the Washington-Times Herald in 1939. The Patterson Mansion is also notable for being briefly the home of President Coolidge and his wife, Grace, in 1927 when the White House was undergoing renovations. Another notable guest was aviator Charles Lindbergh, who stayed at the mansion for two nights in June of that year. Today the mansion is an apartment building and event venue called the Oakwood Suites & Studios Dupont Circle.
Images
The Patterson Mansion is one of two historic homes remaining on Dupont Circle. One of the first women in the country to run a major newspaper, Eleanor "Cissy" Patterson, built it in 1903. President Coolidge and his wife stayed here briefly in 1927 when the White House was being renovated. It is now an apartment building and event venue.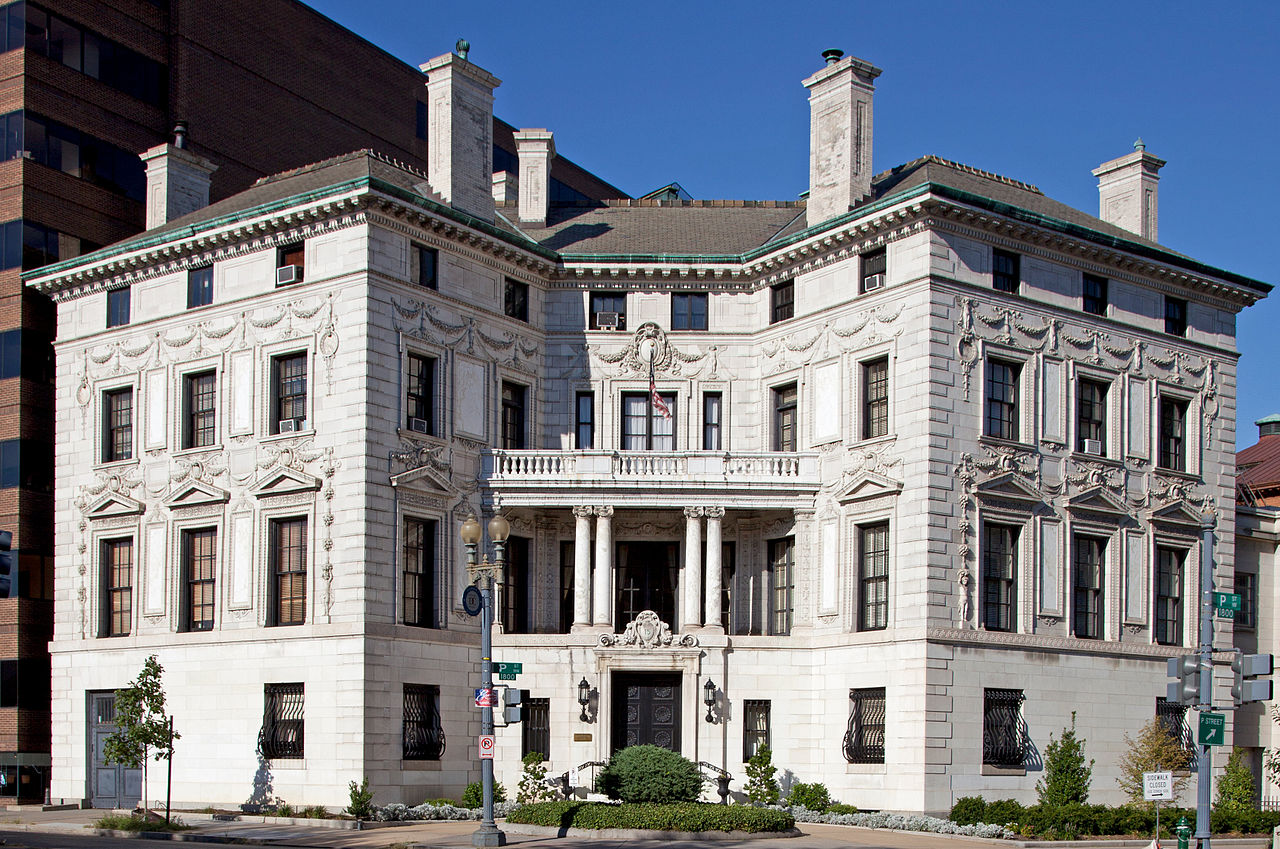 Robert Patterson (1850-1910)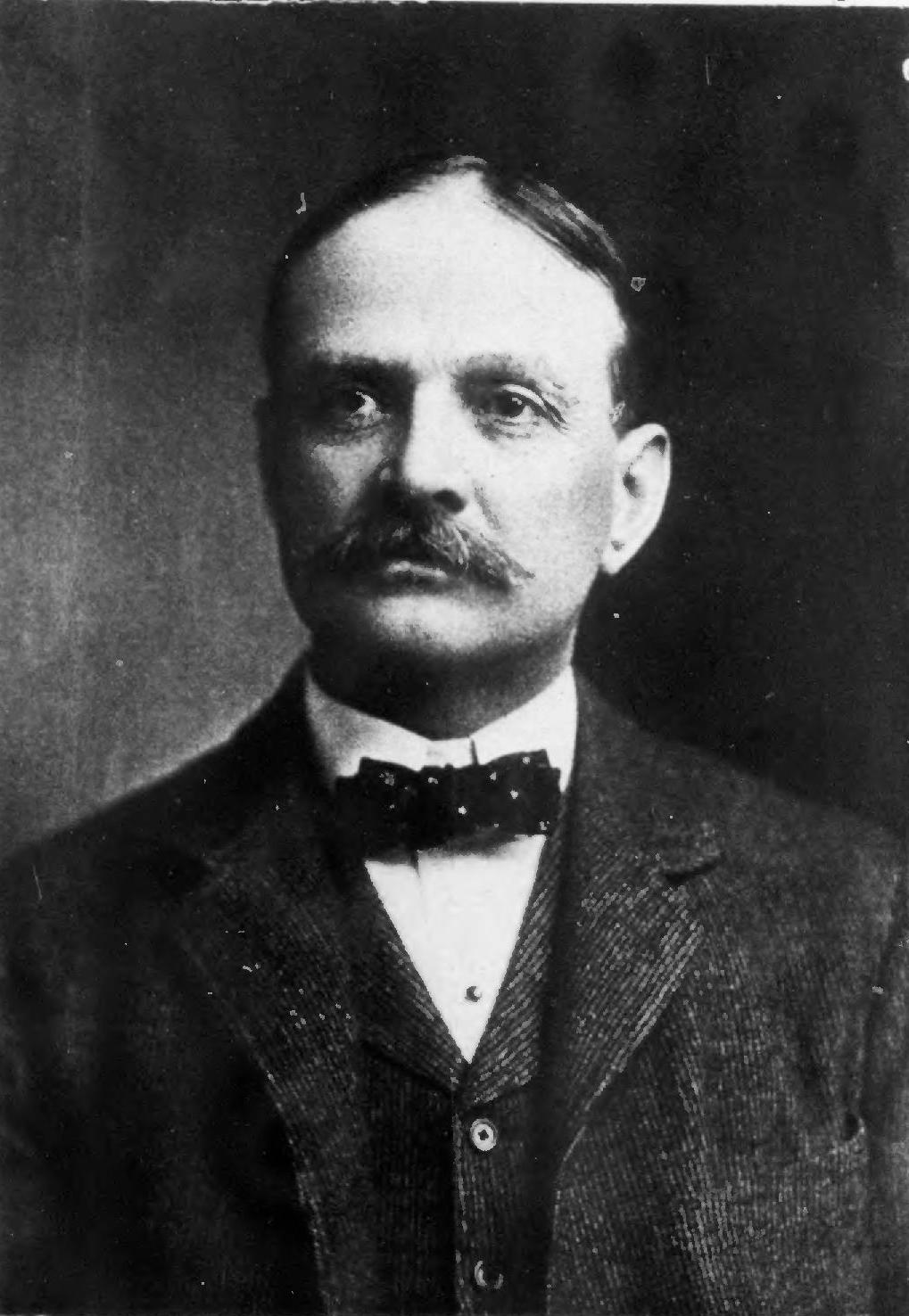 Eleanor "Cissy" Patterson (1881-1948)
Backstory and Context
Robert Patterson (1850-1910)
Robert Patterson was born in Chicago, Illinois on November 30, 1850. As a young man he attended Williams College in Massachusetts and graduated in 1871. He returned to Chicago and studied law. Howevefr, after the Great Chicago Fire (October 8-10, 1871), which apparently left him broke, he turned his attention to journalism and got a job as a reporter at the Chicago Times. Two years later, he became an assistant night city editor for the Chicago Tribune, which was headed by Joseph Medill, Elinor's father and mayor of Chicago from 1871-1873. Over the course of his career at the Tribune, Robert received several promotions and eventually became editor and president in 1899 after Medill died. Robert died unexpectedly of apoplexy in a hotel in Philadelphia. He and Elinor also had a son, Joseph Medill Patterson (1879-1946), who founded the New York Daily News in 1919.
Elinor "Nellie" Medill Paterson
Information about Elinor's life is not readily available but, as Joseph Medill's daughter, was a prominent socialite and it was she who took the lead in building the Patterson Mansion. She bought the property in 1900 and hired Stanford White of the architecture firm McKim, Mead & White, which was based in New York City, to design the house. As noted above, the house was built mainly to entertain guests. It gave Elinor the opportunity to showcase her stature among the elite social circles of the city. She maintained a full staff at the house until 1922 but as time passed she spent more time at her home in Chicago.
Eleanor "Cissy" Patterson (1881-1948)
Eleanor Cissy Patterson was born on November 7, 1881 in Chicago. As a young woman she attended a boarding school and then traveled with her uncle, Robert S. McCormick, to Europe after he was named ambassador to Austria-Hungary. There she met a noble named Count Joseph Gizycka and fell in love with him. They married in 1904 and had one daughter, named Felicia. They eventually divorced in 1917 and Cissy returned to Chicago in 1920. Five years later, her brother, Joseph Medill, who founded the New York Daily News in 1919, allowed her to write for the paper. Around this time she also started writing for newspaper publisher William Randolph Hearst. In 1925 she got married to New York lawyer Elmer Schlessinger, who died a few years later. After his death she changed her name to Eleanor Medill Patterson (her first name was originally spelled Elinor).
In 1930, Hearst appointed her editor of one of his two Washington D.C. newspapers, the Washington Herald. Within a few years she became publisher and under her leadership, the paper's circulation doubled to 120,000 readers. In 1939, she acquired the Herald and Hearst's other newspaper, the Washington Times, and merged them to establish the Washington Times-Herald (by then Hearst had been in financial trouble and couldn't keep both papers). She and Joseph were both conservative and were staunch isolationists, opposing the U.S. entry into World War II. In 1942, she published an article written in the Chicago Tribune revealing that the U.S. military had cracked the Japanese code. The Roosevelt administration charged both papers for espionage but the case was eventually dropped.
Cissy's personal life became difficult after the war. Joseph died suddenly in 1946 and she grew estranged from Felicia. Her health suffered from alcoholism and heart disease, and she grew suspicious of others even her servants whom she thought was spying on her. She died of an apparent heart attack on July 24, 1948. The Times-Herald continued to run for five years before it was sold to her cousin who then terminated it.
Her will deeded the Patterson House to the American Red Cross, which sold it to a women's organization called the Washington Club in 1951. The club owned it until 2014 when it was sold to a developer that renovated it into an apartment building named the Ampeer Dupont Circle. It became Oakwood Suites & Studios in 2020.
Sources
Ganschinietz, Suzzane. "Patterson Mansion." National Park Service - National Register of Historic Places Nomination Form. December 5, 1972. https://npgallery.nps.gov/GetAsset/5a20ee4a-248d-4e97-ad28-9af4806b9fdc.
Jennings, James Longstreet Sibley et al. Massachusetts Avenue Architecture. Washington, D.C.: U.S. Commission of Fine Arts, 1973. https://babel.hathitrust.org/cgi/pt?id=uiug.30112003535959&view=1up&seq=107.
Nania, Rachel. "Historic DC mansion gets luxury apartment makeover." WTOP News. https://wtop.com/life-style/2017/06/patterson-house-transformation-from-historic-mansion-to-luxury-micro-units/slide/1.
"Patterson, Eleanor Medill (1881–1948)." Encyclopedia.com. Accessed November 2, 2022. https://www.encyclopedia.com/women/encyclopedias-almanacs-transcripts-and-maps/patterson-eleanor-medill-1881-1948.
"Robert Patterson Dead." The Editor and Publisher. April 9, 1910. Retrieved from the Internet Archive on November 2, 2022. https://archive.org/details/sim_editor-publisher_1910-04-09_9_41/page/4/mode/2up.
Image Sources
All images via Wikimedia Commons

Additional Information